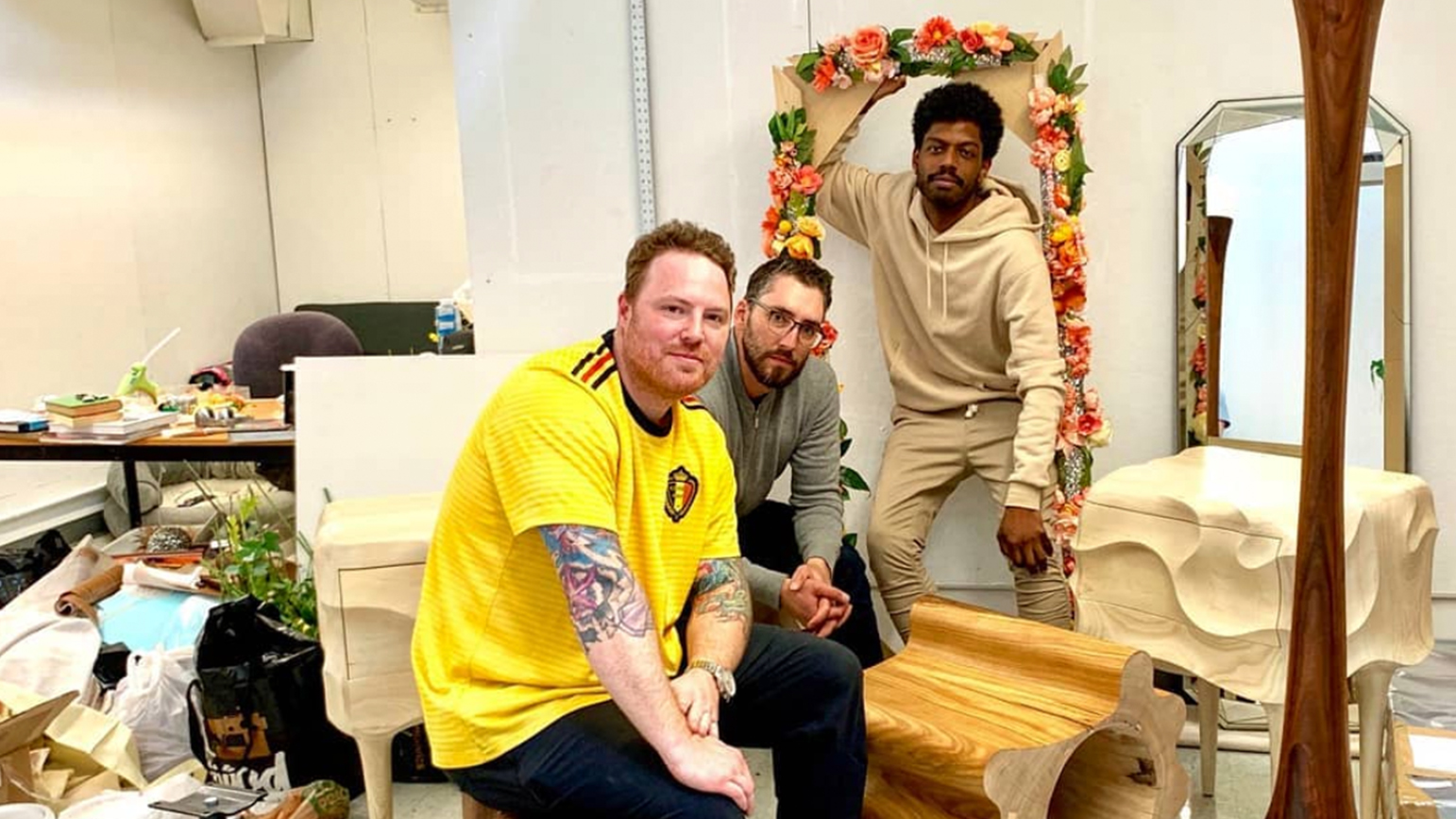 As the centerpiece of its 20th Anniversary Season, CulturalDC presents "The Barbershop Project," a multidisciplinary arts activation inspired by the performance of styling, art of hair and shop culture. The project is centered around "Mighty Mighty": an immersive art installation and fully-functional, fantastical barbershop in CulturalDC's Mobile Art Gallery. "Mighty Mighty" is created by Professor Devan Shimoyama, barber Kelly Gorsuch, and furniture-maker Caleb Woodard. The barbershop offers free haircuts to the community.
Running May 4 through August 24, "The Barbershop Project" is hosted by Building Bridges Across the River, the Ward 8 nonprofit that manages THEARC: Town Hall Education Arts Recreation Campus in Washington DC.
"From my understanding of the Black barbershop, men come together to decompress and be candid with one another in a safe space. This space isn't quite the same for LGBTQIA identifying people of color," says Shimoyama.
In "Mighty Mighty," Shimoyama's paintings come to life, engaging individuals in a dialogue about how to evolve from said stereotypes of such performed hypermasculinity in barbershops and how to cultivate a safe, welcome environment for all.
"Queer identifying people of color feel the need to perform gender in specific ways in certain settings. For example, gay Black men feel the need to limit their interactions with other Black men in the barbershop. After some conversations with other individuals who share these sentiments, I realized many of us find ways to mask our queerness in this setting regardless to how out and proud we are in our personal lives," says Shimoyama.