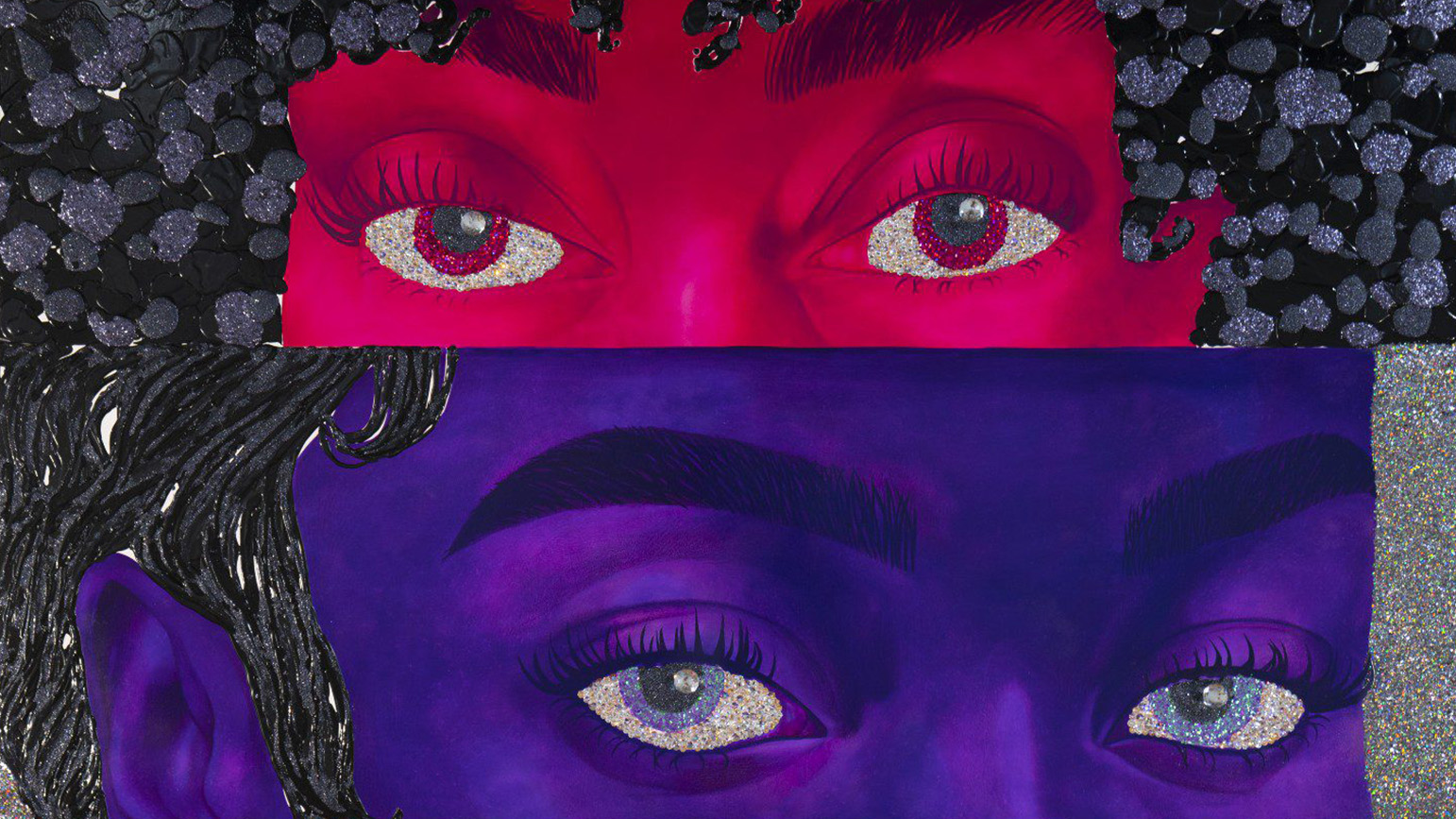 In his third solo exhibition with DeBuck Gallery in New York City, Professor Devan Shimoyama will show "Diamond," an ongoing body of work, depicting imagery of an imagined all-female band. "Diamond" is on view September 9 to October 16.
The work in this exhibition celebrates the kinship between queer male youth and the powerhouse female diva, drawn from Shimoyama's own connection to pop, hip hop, and R&B music of the 1990s and early 2000s. In Shimoyama's own words, "Diamond" is "a return to my childhood," linking the sounds of his past to both his personal identity and contemporary art practice.
Shimoyama describes the developing process of "Diamond" as an "exercise in world-building." The band's striking name invokes style, power, and rarity. As an elevated riff on "fan-art," Shimoyama created a series of enlarged "album cover" paintings that carry the viewer into his musical world. The figurative imagery also hints at a hidden series of imagined narratives that place the fictional legacy of "Diamond" amongst the stories of stars like Aaliyah, Ashanti, Destiny's Child, and TLC. His protagonists are amalgams of found-imagery rendered in a dazzling array of his signature multimedia materials. "Diamond" also looks at the impact of Shimoyama's youthful celebrity worship. The paintings allowed the artist to reflect fondly on the music of his childhood, and delve into the pop culture that helped shape his identity.