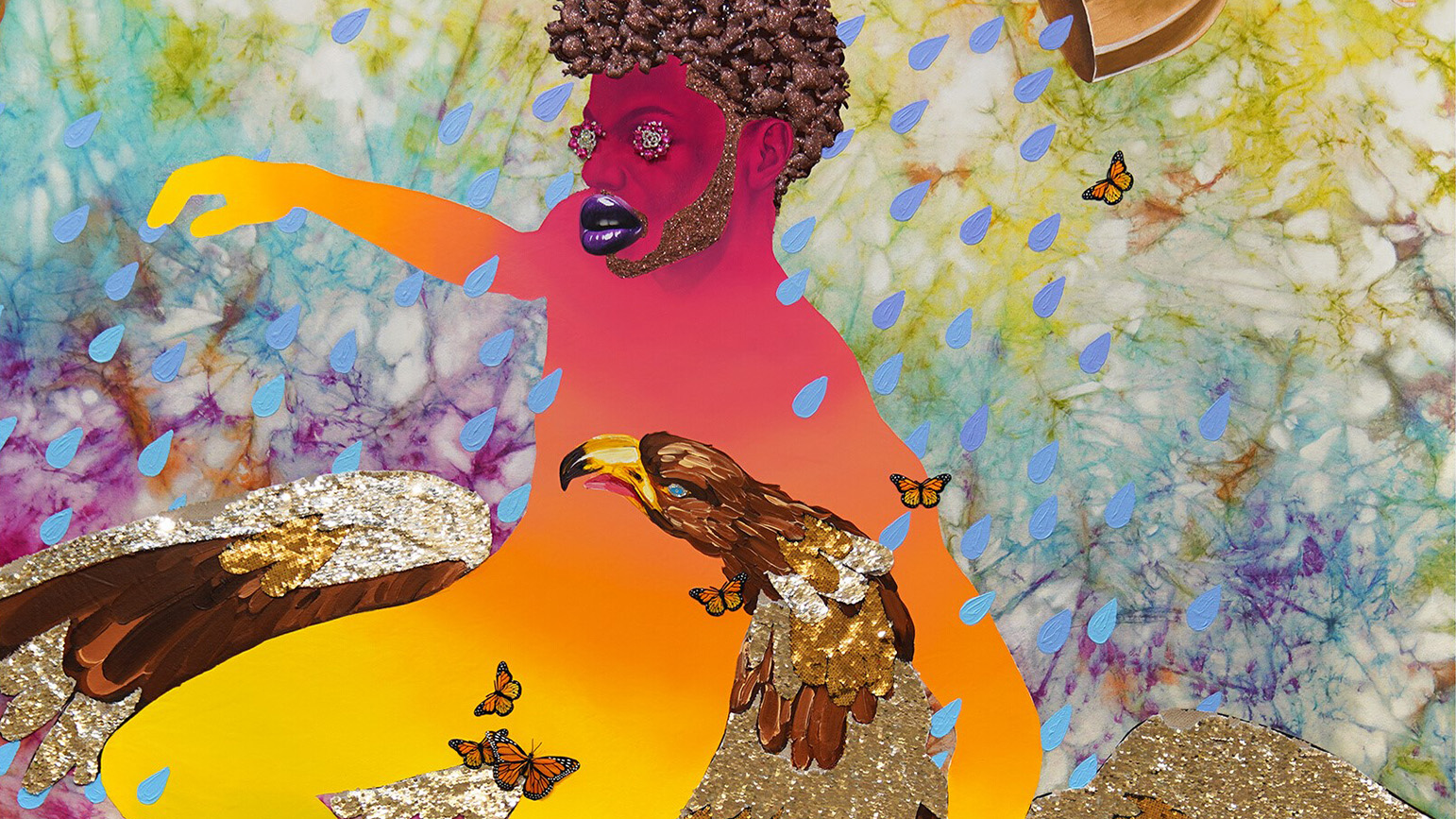 Professor Devan Shimoyama curated "THE GAG," a group exhibition featuring work by Alex Anderson, Didier William, Jonathan Lyndon Chase, and Shimoyama, at De Buck Gallery in New York City. The exhibition is on view October 30 through November 27.
The title of the show, "The GAG," draws from black, queer culture and is directly related to the themes of the exhibition as well as the complex identities of the artists themselves. Often used in mainstream vernacular to refer to a joke or pun, a 'gag' or 'gagging' is also a term used in queer black culture (see: Gagging, why are you gagging so?). Popularized in the mid 90's by gay, black men, the term is used when something is so fierce that one can barely contain oneself. Like many aspects of black queer and femme culture such as tongue popping, twerking, quippy language, and music, the term gagging has now been disseminated and diluted by mass consumption and has been pulled away from its original meaning and its intended use as a way for the black queer community to communicate within itself. This exhibition seeks to reinvigorate the phrase by showcasing, eye-catching, celebratory, and challenging work by four queer black artists that may baffle, confuse, shock, stun, overwhelm and excite the viewer.
The artists in this exhibition use a variety of mediums to create paintings, collages, and sculptures that defy categorization while exploring the complex relationship between the black male body, queer identity, and sexuality. The result is a visceral exhibition that celebrates black, queer culture and the fierce tenderness with which these artists approach themes of politics, gender, sexuality, race, physicality, and identity.