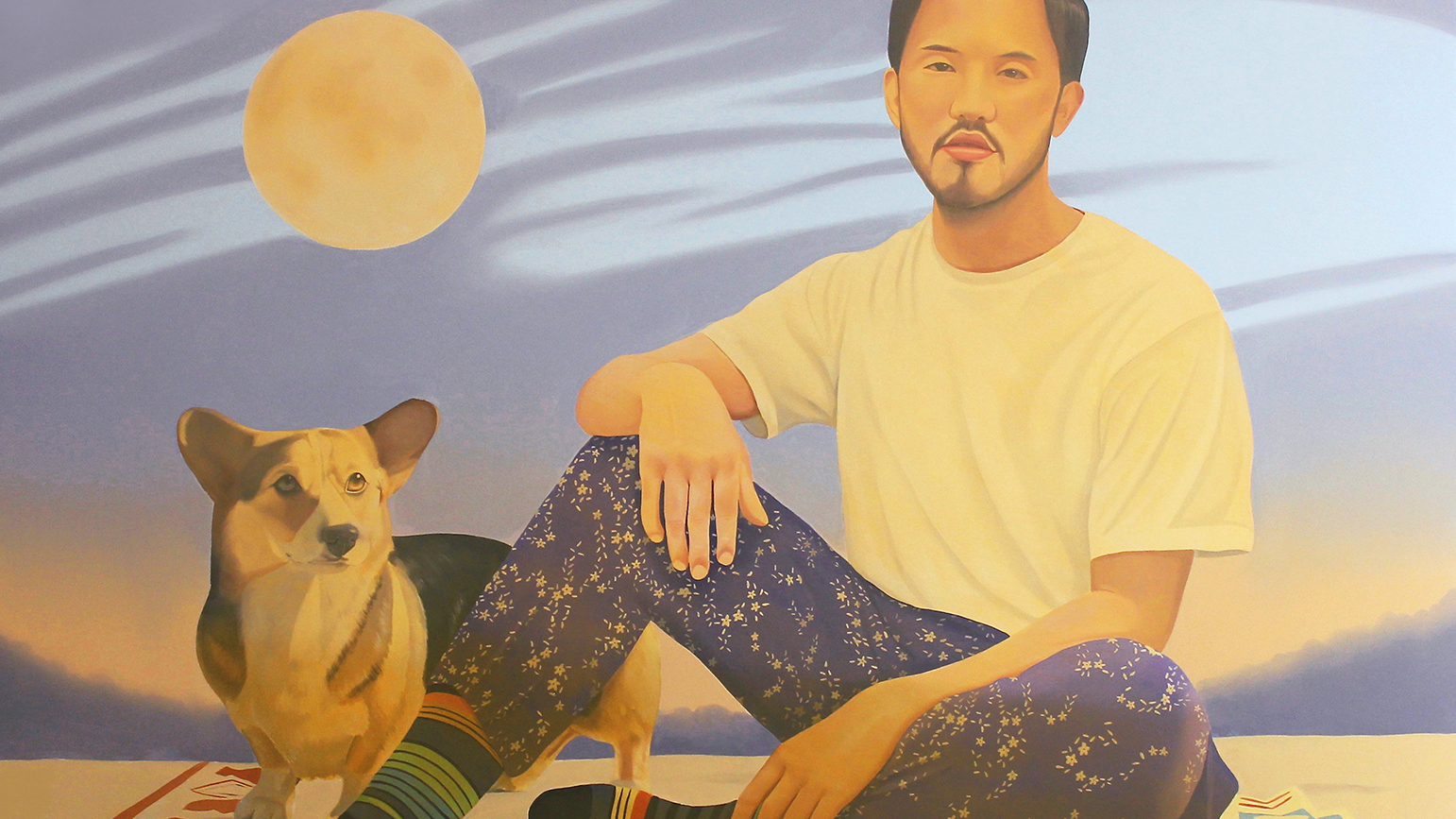 Professor Danny Ferrell's first solo international exhibition, titled "Magic Hour," will be on view at Galerie Pact in Paris October 18 – December 18.
The exhibition is accompanied by a poem written by Richard Siken about Professor Ferrell's work:
Nude with Blue Roses (and the Moon)
We arrived at dawn but no one was waiting.
Our train turned back into mist behind us, ghost
in the story we tell ourselves about ourselves,
and this is how I know we live in the the future.
Blue roses in a jelly jar on the table. Junebug. At the
screen door. Do we need to keep our eyes open?
Someone does. I make a shape of the shape you make.
The image remains as a body would, a corpse.
Tonight, the moon is a little more than half. It is
a difficult thing to be. Important from a distance,
only from a distance. Light flares, name boats.
A map without landmarks is useless. Adam got a rib,
Jacob got a ladder. I dug a hole in the sky
and called it the moon. I think these damages
are connected. We want to be important, beautiful
enough to be trampled like flowers. There ought
to be a rule. An example of how to achieve a light
by which we could see without the need to sever
our heads and hold them up like lanterns. If you
think about it, the answer is any number of things.
Blue roses, and you in the kitchen. Blue roses
facing the window while we sleep, on the other
side of the canvas. When I dream I dream of snow.
The best apple pies are made with pears. I know his
edges better than my middles. I suppose I'm only
touching myself. Too much my fingers
to think it's anyone else. It's a kind of love, just
keeping your eyes open. A man lies down singing
in the leaves, so we're surrounded by trees in wind,
storm coming. His song is the sky getting darker
so we shine in the moonlight. It frightens me,
this availability to the world, the vulnerability it takes
for possible joy. That the sky might need to be empty,
just in case. And the paint will dry, and the song
will end, and there will always be too much to bear—
which is to say, I fear my doors may close—
but who will do the looking if we look away?
– Richard Siken