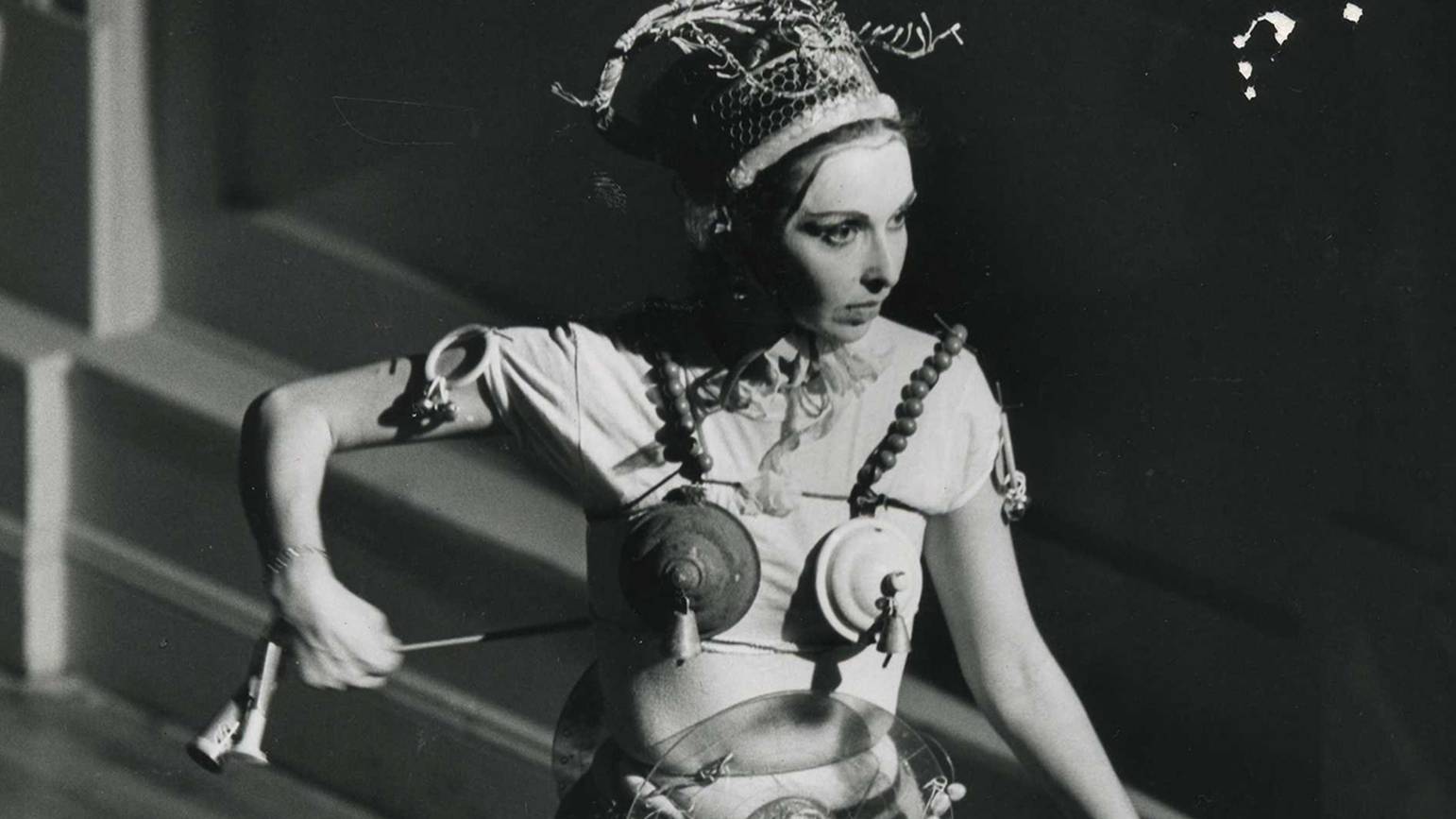 Professor Cash Ragona will give a talk titled "COMPRESSION EROTICS: Schneemann's Sonic Worlds" at a day-long symposium on the artist Carolee Schneemann on September 9. The symposium, co-sponsored by The Courtauld Institute and Barbican Art Gallery, is presented in conjunction with the Barbican exhibition "Carolee Schneemann: Body Politics."
Ragona's talk is an excerpt taken from her published essay featured in the Barbican's catalog for the exhibition: Carolee Schneemann: Body Politics, published by Yale University Press (forthcoming in October 2022), which also includes essays by Amy Sillman, Thomas J. Lax, Eileen Miles, Jennifer Doyle, Kenneth White, Elena Gorfinkel and others.
"COMPRESSION EROTICS" examines the central position the medium of sound played in the work of Schneemann. By exploring several of her key works, in particular, "Noise Bodies" (1965), it traces how her exposure to emergent forms in experimental music (especially her collaborative work with the composer, James Tenney) informed important translations she made of complex sonic structures into expanded, layered, constantly evolving visual systems.
Image: Peter Moore, Performance view of Carolee Schneemann's Noise Bodies, 1965, Avant-Garde Festival, Judson Hall, New York. Courtesy of the Carolee Schneemann Foundation; PPOW gallery, NY; Galerie Lelong, New York; and Hales Gallery, London, copyright, 2021 Carolee Schneemann Foundation/Artists Rights Society (ARS), New York.