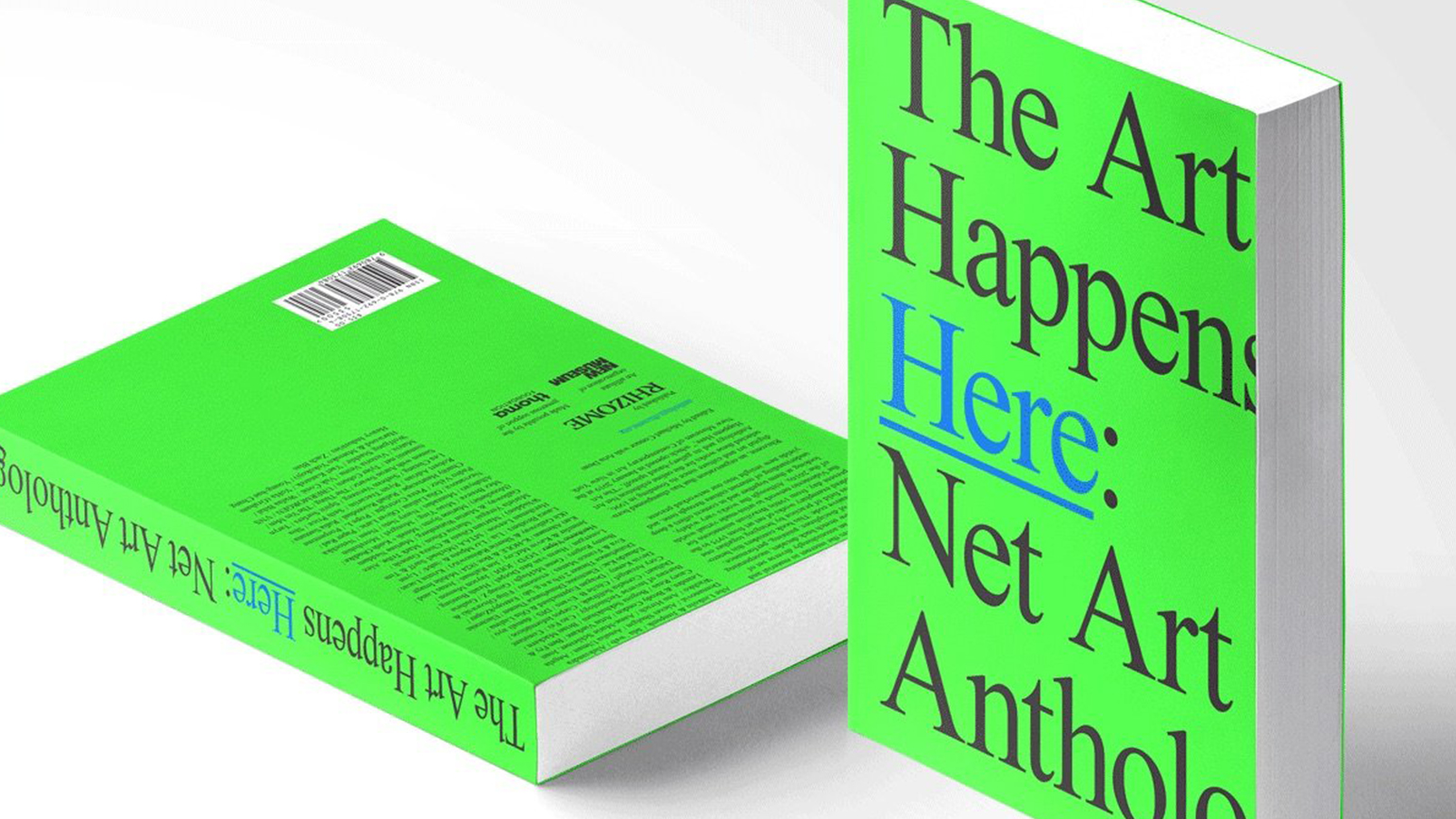 Professor Angela Washko's project "The Game: The Game" is included in The Art Happens Here: Net Art Anthology, a survey that retells the history of net art from the 1980s to today. The book is the work of Rhizome, the born-digital art organization founded by artist Mark Tribe in 1996 that is housed at the New Museum. Leveraging more than two decades of experience with net art and digital culture, "The Art Happens Here" represents Rhizome's most complete effort to date to contextualize the art forms it champions.
Bringing to life the artistic communities, the surrounding social and political realities, and the changing technological contexts that have shaped artistic uses of the internet over a period of decades, The Art Happens Here offers a lively and passionate overview of a complex, essential field.
The Art Happens Here is currently available for pre-order to be delivered by April 15.