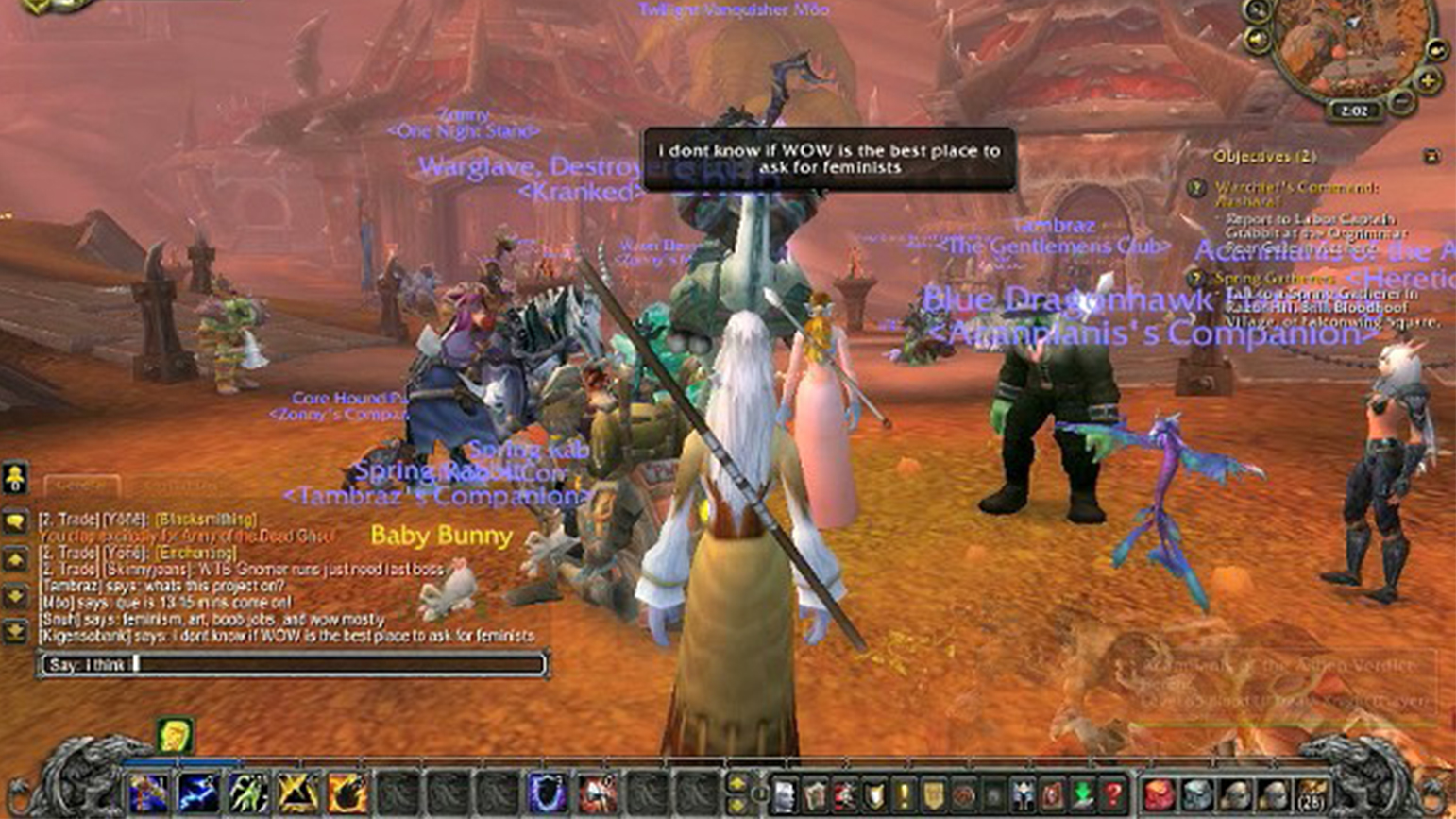 Professor Angela Washko's work "The Council on Gender Sensitivity and Behavioral Awareness in World of Warcraft" is part of the exhibition Worldbuilding curated by Hans Ulrich Obrist and on view at the Centre Pompidou-Metz June 10 through January 15.
Certainly, this exhibit focuses on an activity worth reckoning with. In 2022, 3.03 billion people—more than a third of the world's population—played video games. As Hans Ulrich Obrist asserts, this hobby has become "the biggest mass phenomenon of our time. Many people spend hours every day in a parallel world and live a multitude of different lives. Video games are to the twenty-first century what movies were to the twentieth century and novels to the nineteenth century."
"Worldbuilding" is the first transgenerational, multinational show of this scope to examine how contemporary artists are appropriating the aesthetics and technology of gaming as their chosen form of expression. In so doing, this exhibit presents a plurality of voices and a multitude of perspectives.
Washko's work was also including an interview with Hans Ulrich Obrist published in the French magazine Conaissance des arts.