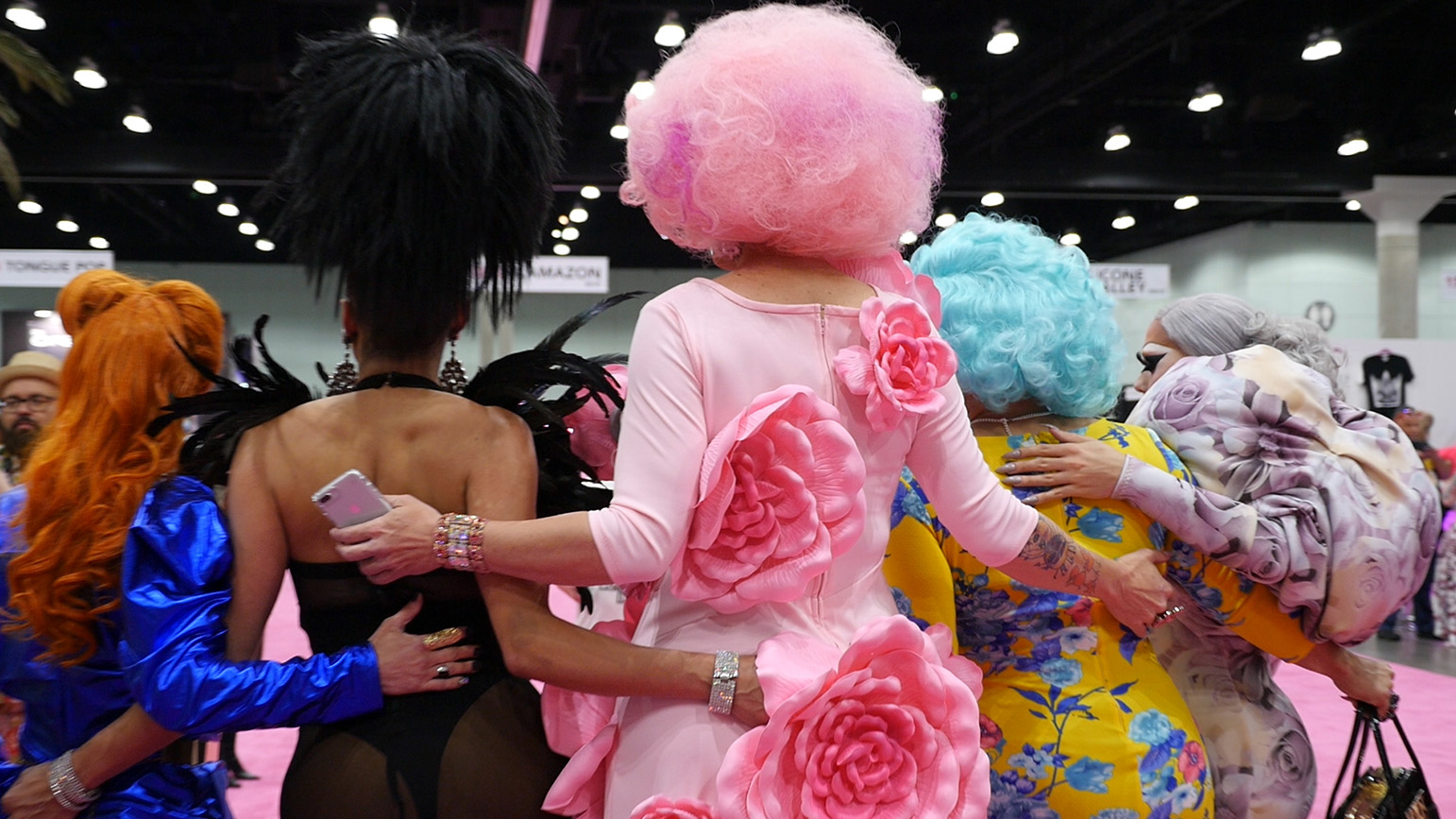 As part of Reel Q: Pittsburgh LGBTQ+ Film Festival, Professor Angela Washko will screen her documentary Workhorse Queen at The Andy Warhol Museum on October 15 at 7:00 PM.
The screening will be followed by a Q&A with Washko, Mrs. Kasha Davis, and Mr. Davis, moderated by John Musser (Veronica Bleaus) and a free reception with performances by Jellyfish DJs, The Hot Boys (Anna Azizzy, Sienna Cittadino, BB Kenda), Akasha L. Van Cartier, Dixie Surewood, and Mrs. Kasha Davis.
Workhorse Queen explores the complexities of mainstream television's impact on queer performance culture. The film follows Ed Popil, aka drag queen Mrs. Kasha Davis. Not your average aspiring pop star drag queen, Mrs. Kasha Davis is a 1960's era housewife trying to liberate herself from domestic toil through performing at night in secret – an homage to Ed's own mother. After seven years of auditioning to compete on reality television show RuPaul's Drag Race, Ed Popil was finally cast onto the show and thrust into a full time entertainment career at the late age of 44.