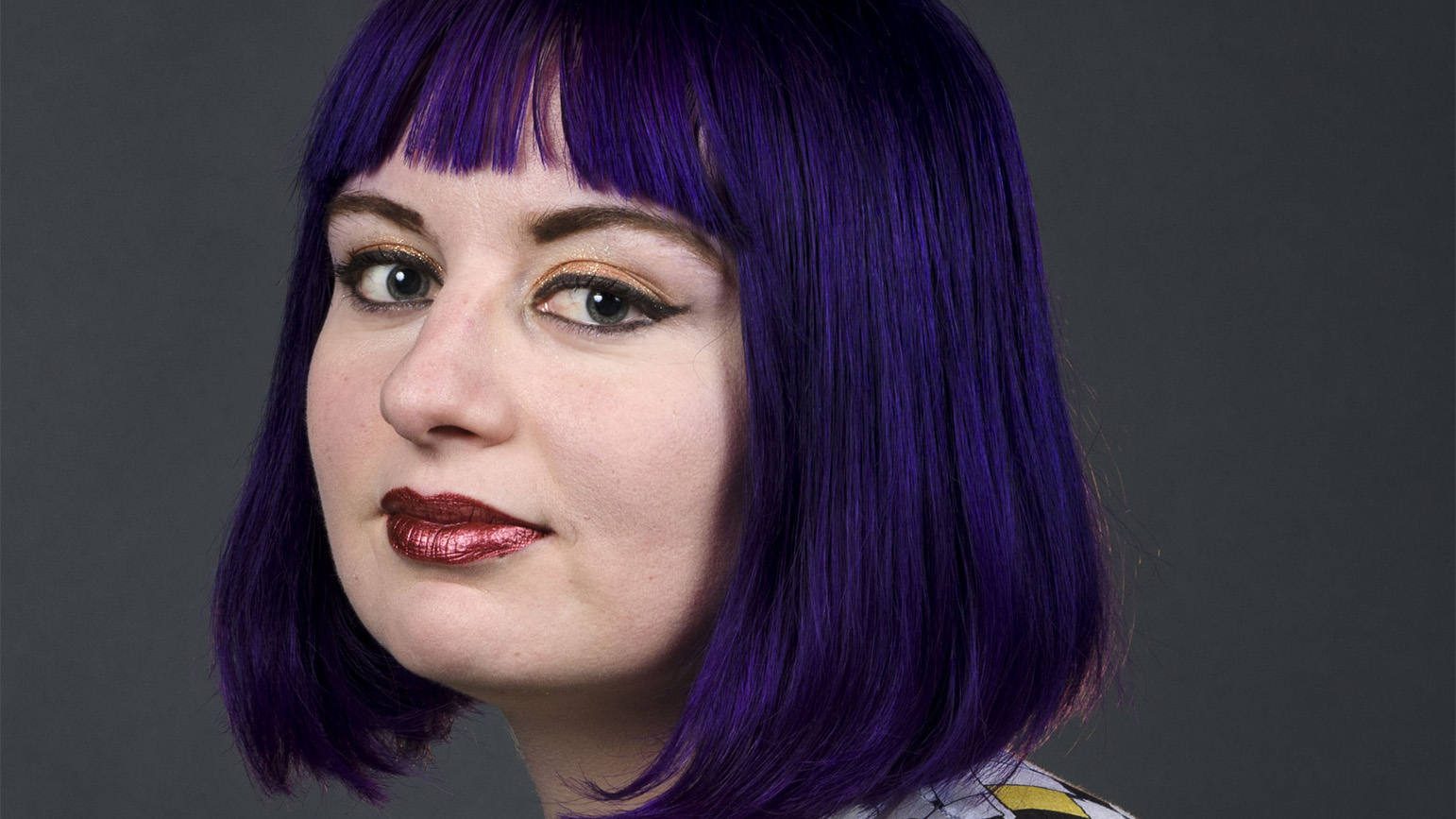 United States Artists announced that Professor Angela Washko is among the 2023 USA Fellowship awardees in the Media category. The fellowship, which provides $50,000 in unrestricted funds, is by nomination only and is widely considered one of the most prestigious awards given to contemporary artists working in the United States.
Although the funds are not project based, Washko plans to use the award to develop two projects: a documentary series for television in partnership with Vice Studios and a videogame titled "Mother, Player." Details of the documentary series are currently under wraps and will be released at a later date.
Currently under development, "Mother, Player" is inspired by Washko's own experience of pregnancy, giving birth, and raising a child in the early part of the global pandemic, a time of intense isolation, disconnection, and anxiety. During this period, she returned to playing video games and discovered a lack of storylines that related to what she was experiencing. "So few games had protagonists or central characters that were mothers or had narratives that involved pregnancy," she said.
"Mother, Player" walks players through a series of vignettes featuring artists who are also raising children during the pandemic, beginning with a vignette of Washko's own experiences. These stories, at turns unglamorous and poignant, capture experiences unique to artists-parents in this specific moment in time, while simultaneously expanding the notion of what is considered suitable material for a videogame. Rather than focus on adventure or competition, as is common in mainstream games, "Mother, Player" considers the rote maintenance required of parents and caregivers. The game was influenced by Moyra Davey's book "Mother Reader: Essential Writings on Motherhood," which is a collection of stories by women who write about their experiences as mothers.
The aesthetics of "Mother, Player" also reflect the ethos of care in parenting. The video game is entirely hand-drawn and animated—including the fonts, borders, dialogue boxes, and icons—and will encompass more than 1,000 drawings by the time the game is finished. Washko began creating the drawings in the brief windows when her child, Yvette, was napping. "The labor I put into the game parallels some of the care experience I've had taking care of Yvette," she said.
In addition to her own drawings, "Mother, Player" incorporated backgrounds painted by her daughter as well as a soundtrack composed by her partner, Jesse Stiles, who is School of Music professor. To create the soundtrack, Stiles hacked and manipulated Yvette's noise-making toys.
A prototype of "Mother, Player" was shown in New York this past fall and the finished game will make its European premiere at the "Now Play This," an experimental games festival, in London in April.
Washko said that the USA Fellowship gives her the resources to devote herself to finishing "Mother, Player" and to developing her documentary series.