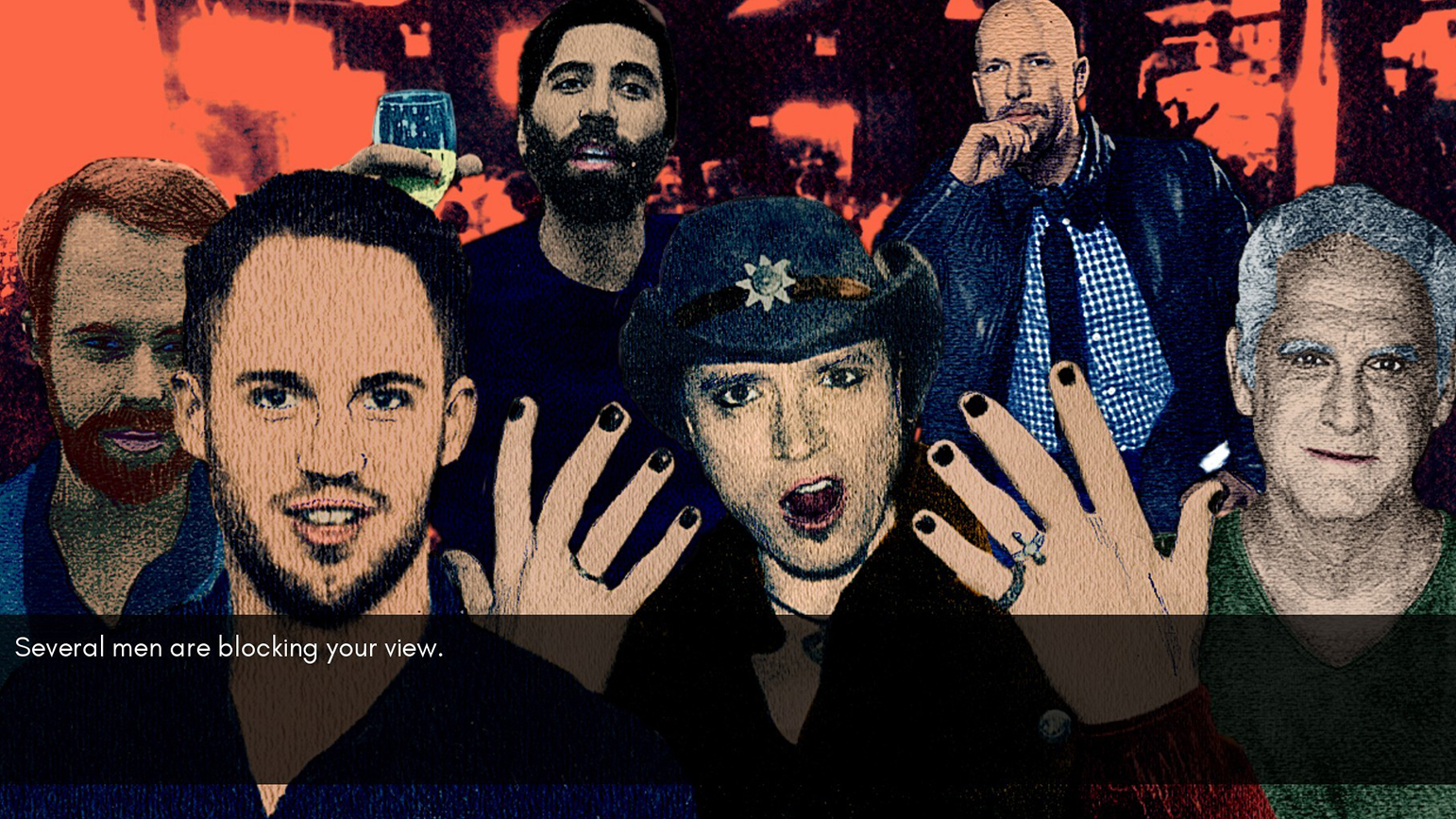 In interviews with The Guardian's tech podcast and with Rhizome, Professor Washko talks about her recent work investigating the "manosphere," an anti-feminist network mobilized around the notion that men are more oppressed than women.
"I was also becoming frustrated with the lack of significant research happening around the 'manosphere.' It is not given the critical analysis I thought (and still think) it should be given, considering its growing numbers as more and more women have accumulated the language, the platforms, and the communal consciousness to demand their liberation."
Professor Washko also discusses her most recent work, The Game: The Game, an immersive installation and video game that presents the practices of several prominent seduction artists (aka pick-up artists) through the format of a dating simulator. Players explore the complexity of the construction of social behaviors around dating as well as the experience of being a woman navigating this complicated terrain.