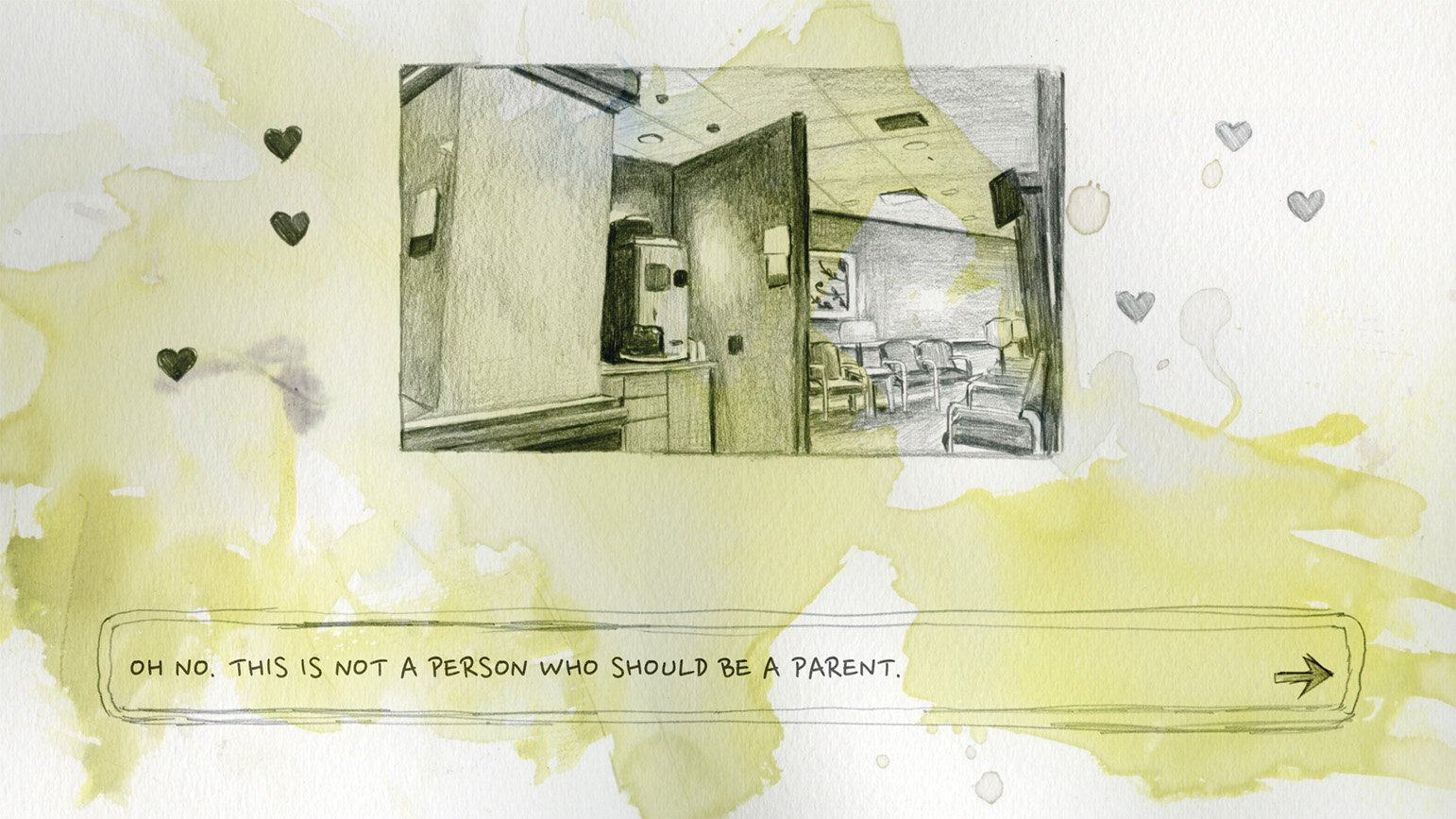 Professor Angela Washko exhibits "Mother, Player" and "The Game: The Game" at Now Play This, A Festival of Experimental Game Design in London. The festival, taking place form April 1 to 9, demonstrates that games have already moved past the "but is it art" conversation and are forming complex interrogations into all sorts of spaces.
Washko will also take part in an artist conversation with Nina Runa Essendrop about working with personal experiences in playful ways on April 2.
"Mother, Player" is an experimental narrative video game featuring pregnancy and early parenthood stories from artists during the global pandemic. A series of intimate and laboriously hand-drawn interactive vignettes, the game presents challenging and poignant maternity experiences told by the artist caregivers who experienced them during lockdown.
"The Game: The Game" is a feminist dating simulator video game presenting the tactics and practices of professional male pick-up artists. Throughout the game self-proclaimed seduction gurus perform their signature techniques on players as they attempt to navigate this fraught terrain.