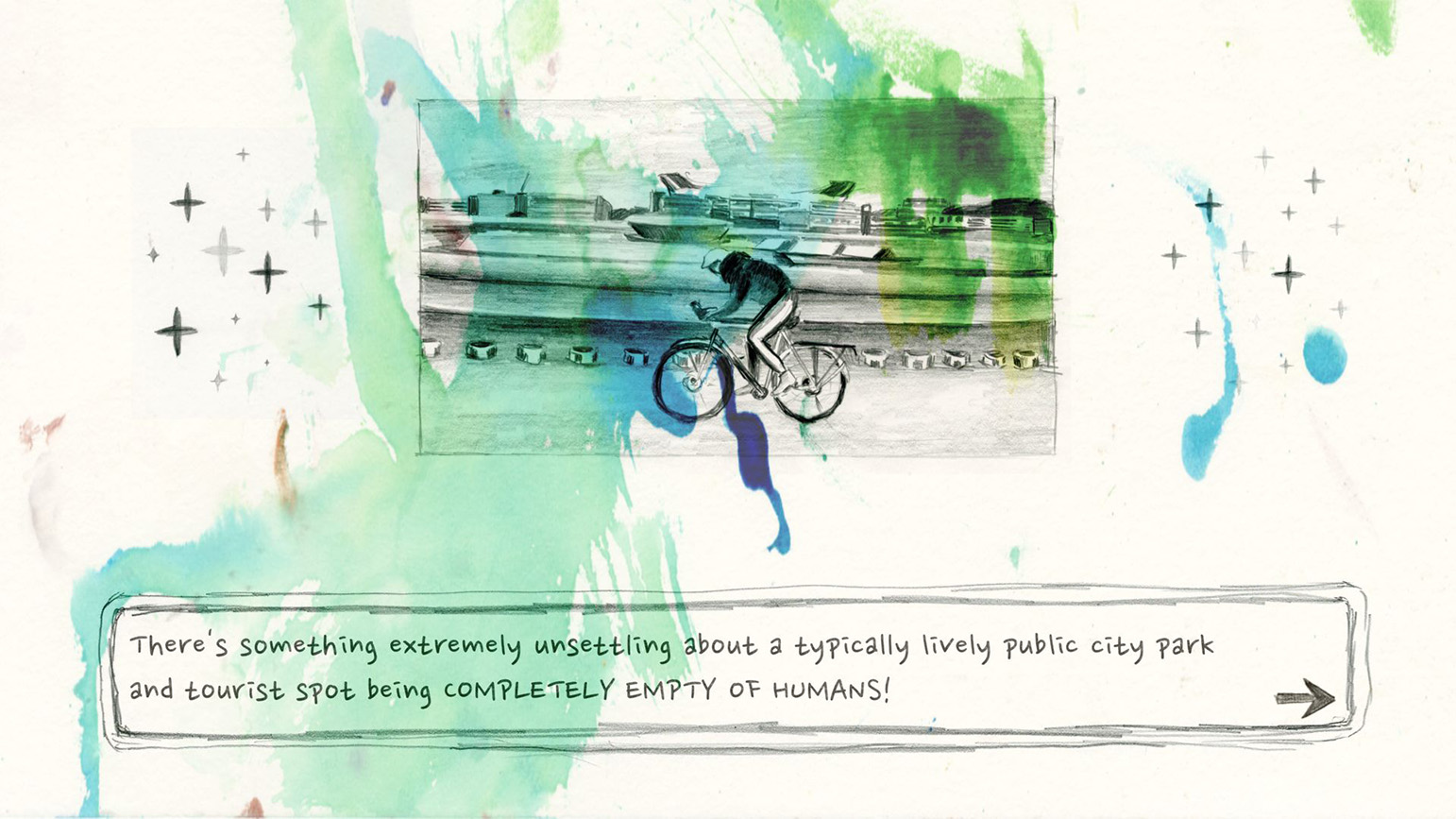 The first early demo version of Professor Angela Washko's new video game project, "Mother, Player," is part of the exhibition "Voluntary Attempts to Overcome Unnecessary Obstacles" at the Elizabeth Foundation for the Arts Project Space in New York City. The exhibition is on view September 17 through October 29.
"Voluntary Attempts to Overcome Necessary Obstacles" brings together a group of artists and designers making playable games that thoughtfully engage contemporary art and entertainment industry conventions. Curator Nicholas O'Brien has chosen these works not for their technical novelty, but rather for their nuanced and poetic perspectives. In doing so, O'Brien hopes to de-emphasize the tech of these works and instead leverage each piece as a significant artistic achievement on par with any other contemporary art form.
"Mother, Player" is an experimental narrative video game featuring pregnancy and early parenthood stories from artists during the global pandemic. A series of interactive vignettes written in dialogue with artist parents, the video game presents complex stories of maternity experiences during lockdown with a focus on the distinctive challenges and poignant moments that artist caregivers to young children have faced during this time. The game will additionally address the lack of multi-dimensional pregnancy and early parenthood stories in video games—something that the artist herself became sensitive to and critical of after becoming pregnant, giving birth, and taking care of a newborn during this isolated and uncertain time. All of the interfaces, animations, fonts, buttons, dialogue boxes, and icons have been hand drawn and animated by the artist, as part of a commitment to building a poetic, soft, labor-intensive, and complex game-world reflective of the childcare experiences she and the other artist parents featured in the project have had during the pandemic.