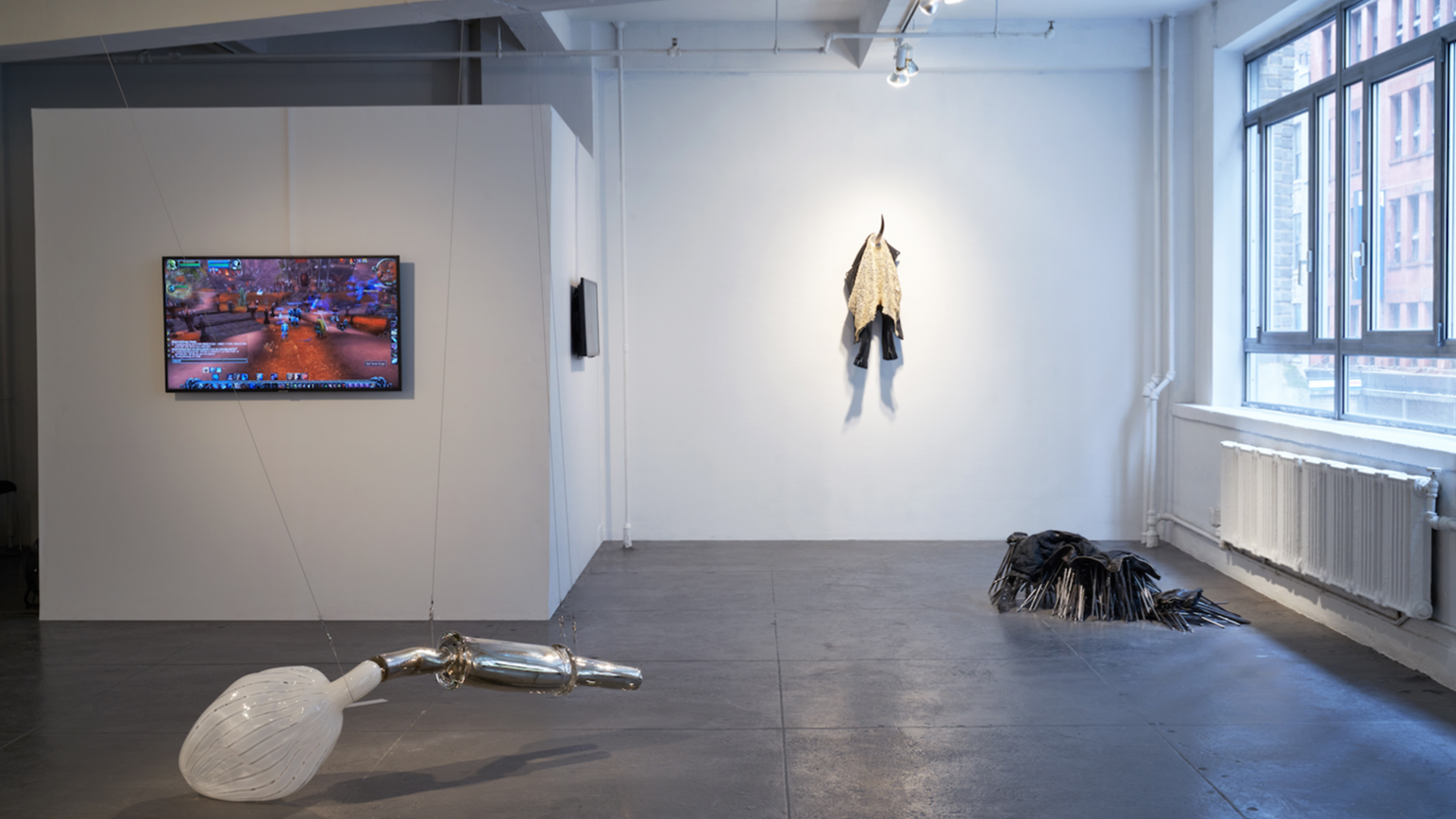 Professor Angela Washko's work is included in the exhibition "Boy Box" at The Elizabeth Foundation for the Arts in New York City, on view July 30 through August 28. Curated by Angela Conant, the exhibition also features work by: Jared Buckhiester, CAConrad, Deborah Czeresko, Karen Hall, BB Kenda, Rose Nestler, Sarada Rauch, Marion Scemama and David Wojnarowicz, Vincent Tiley, and Christopher Udemezue.
For the purposes of this exhibition, masculinity is defined as a constructed and perceived set of traits as evaluated by a cis-dominated, colonized Western culture, in which masculinity is imposed from external perspectives, and translated into individual performances across the gender spectrum. "Boy Box" optimistically proposes broader access to the joys and benefits of fluid, detachable masculine traits. The exhibition is not an astigmatic celebration of maleness, but rather a deconstruction of masculinity's history of power, and a rejection of its stigma, one that has fueled racism and the marginalization of people who do not conform to binary constructions of gender. Addressing the hypocrisy of a masculine archetype that, in Western culture, is reserved for white cis-male people, this exhibition aims to complicate and bend masculinity across intersections of identity. To those ends, "Boy Box" brings the fragility and preciousness of masculinity down to earth, catching it as it falls from its cultural pedestal. On view are artworks that address masculinity's myriad iterations, frustrating ideas of gender, the male sex, and toxicity.
The United States' surge of mass killings in recent years evinces the damage wrought by the Western tradition of violence as a masculine craft. Where research into the causes of mass violence is inadequate, an observable commonality is that most perpetrators are male-identifying. Meanwhile, modern sensibilities replace and flip archaic gender roles. Heterosexual romance, for example, is the old-fashioned process of quieting hyper-masculine impulse in order to sweeten and garner interest from a prospective sexual partner. This cloak to accessorize the performance of masculinity is a forefather of what we now call consent.
Working to move outside its conventional constraints, this exhibition offers a group of artists' observations and performances of masculinity. Their work shows that we each have not only a unique relationship with the masculine, but a right to its power, swagger and strength.