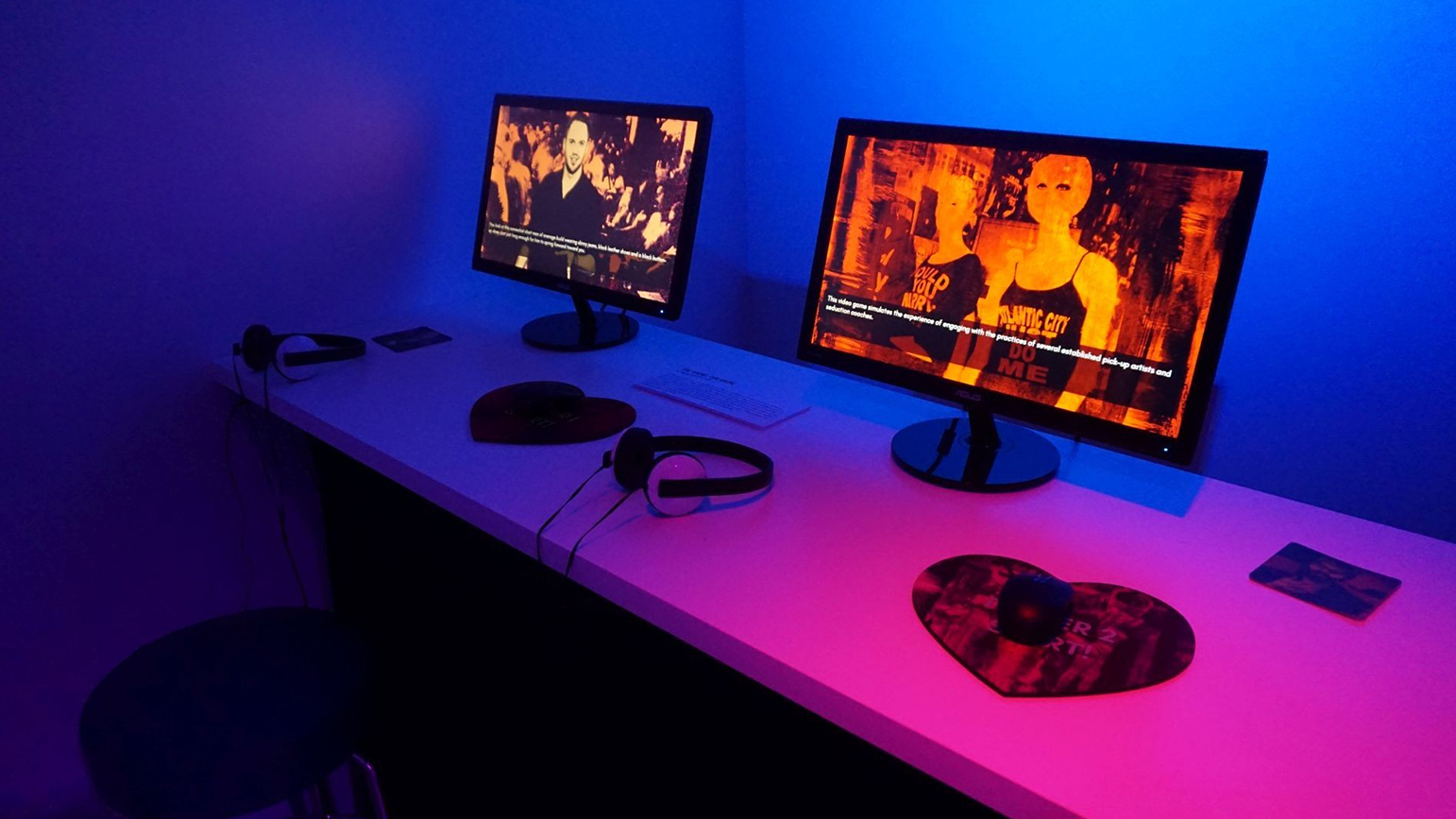 A MAZE. / Berlin is an international festival focusing on the art and culture of games and playful media that invites creatives from over 35 countries to experience inspiring talks and workshops, and to celebrate the art of video games making.
The festival features four nights of music, plus an interactive exhibition of games and playable media of the 21st century. The festival also includes Awards, for which Professor Angela Washko's project "The Game: The Game" was nominated. A MAZE. Berlin takes place April 10-13 at SEZ Berlin.
"The Game: The Game" is a feminist video game presenting an exploration of consent and the politics, tactics and practices of the male pick-up artist and seduction community. Through the format of a dating simulator, players experience the practices of several prominent seduction coaches (aka pick-up artists). In the game these pick-up gurus attempt to seduce the player using their signature techniques taken directly from their instructional books and video materials. Pitting players up against six prominent seduction coaches who are vying for their attention at a bar, the game provides the opportunity for players to explore the complexity of the construction of social behaviors around dating as well as the experience of being a femme-presenting individual navigating this complicated and often dangerous terrain. It is accompanied by a musical score thoughtfully composed by Xiu Xiu.