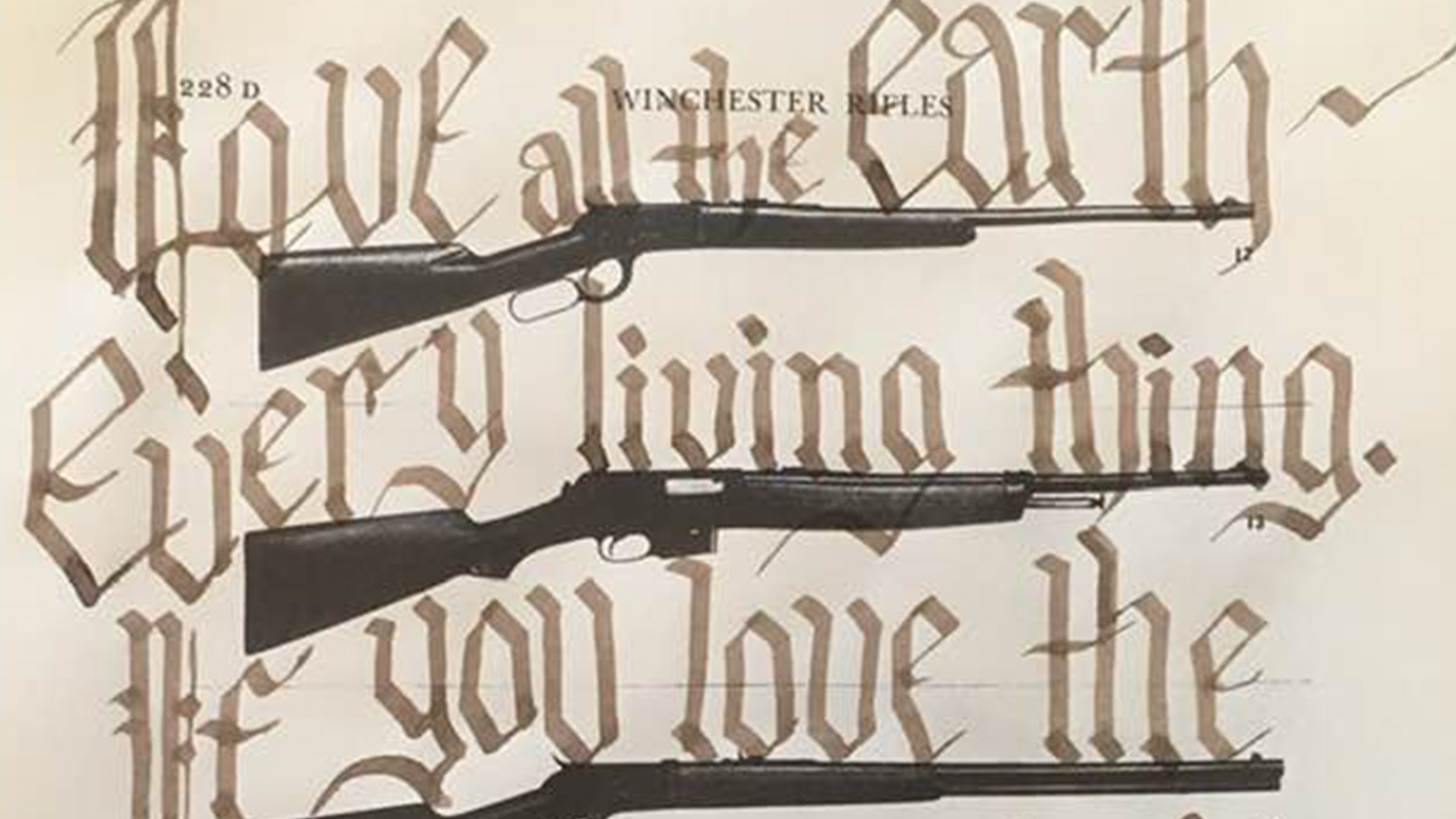 "Triggered,"" a group exhibition that includes Professors Andrew Ellis Johnson and Susanne Slavick and alums Laura Karetzky and Sarah Stengle, brings together art and dialogue responding to gun culture in America. "Triggered" reflects upon and reveals the impact that guns have in our lives through the works of contemporary artworks in a range of media that comment on the history and psychological impact of guns. The exhibition, presented by Sphere, is on view at The Lye Residence in Berkeley, CA October 17 through November 10.
Gun culture in America is an important and undeniably urgent issue that cannot be avoided or ignored. No longer a peripheral issue; it has seeped into the daily political, economic, and social realities of our time. "Trigger" operates in both active and passive senses; either way, triggering is all too pervasive. There is the trigger of a psychosis in the gunmen and the resulting mental and emotional anguish of their victims. The sound of a gun's triggering mechanism–and, even more so, its firing–triggers fear, terror, anger, grief, and enduring trauma.
The artists featured in "Triggered" share unique perspectives that reflect and respond to the current state of guns in our society in a variety of ways.