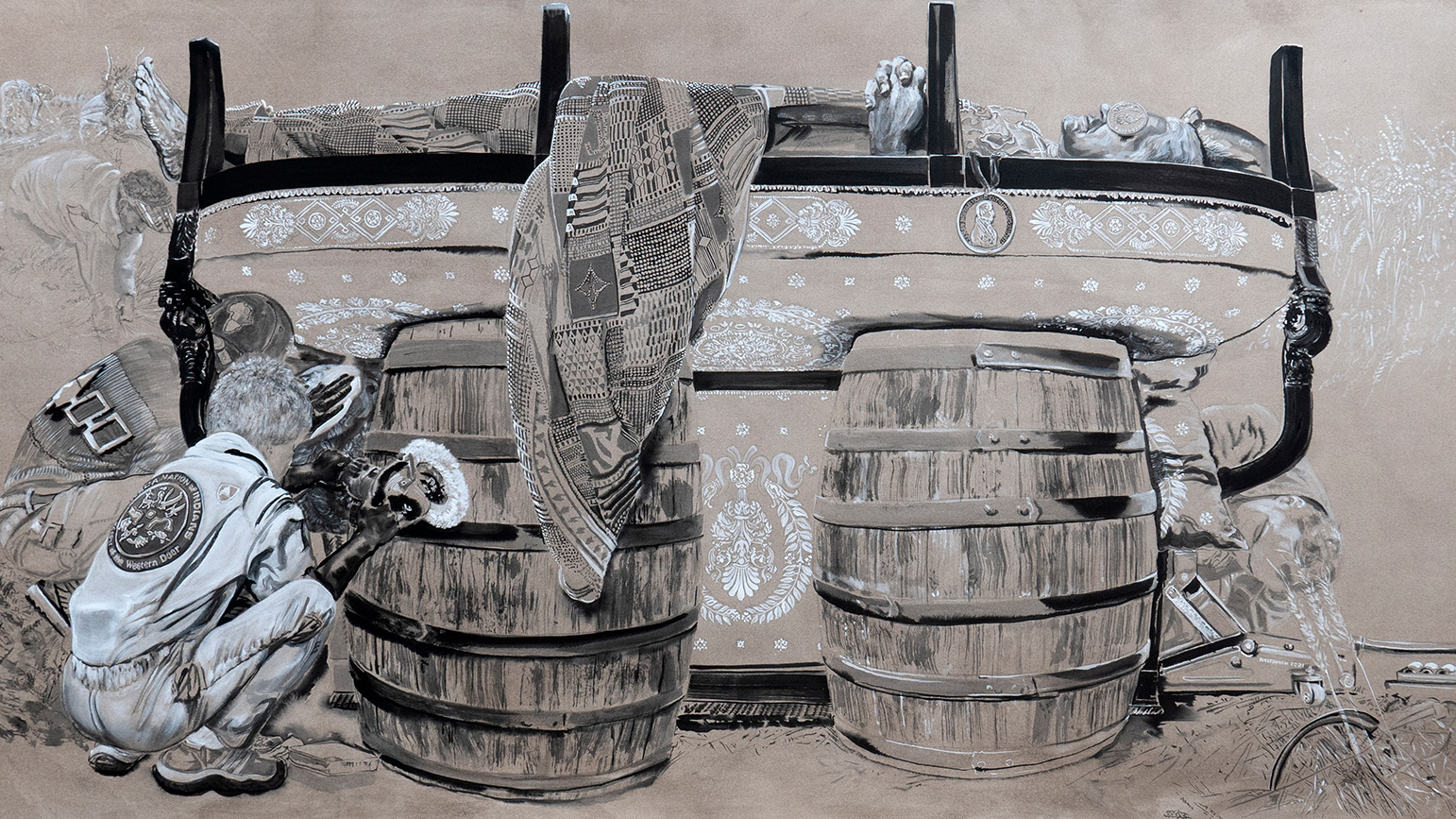 Professor Andrew Ellis Johnson's solo exhibition, titled "Arrogate" will be on view at the University of Dayton Index Gallery at Dayton Arcade, March 24 through May 20.
Arrogate is a verb meaning to 'assume or appropriate to oneself without right.' The large drawings in "Arrogate" portray the five of our first seven presidents who were masters of this verb—as they were masters of hundreds of enslaved people while in office. In designating certain lives as inferior and ownable, labor as capital to be seized and multiplied, human and natural resources as inexhaustible revenue for the taking, American oligarchs and institutions continue to arrogate and amass disproportionate wealth.
"Arrogate" presents visual allegories of indictment, comeuppance, reflection and revenge, of rights violated, abrogated, lost and won—struggles that persist today.