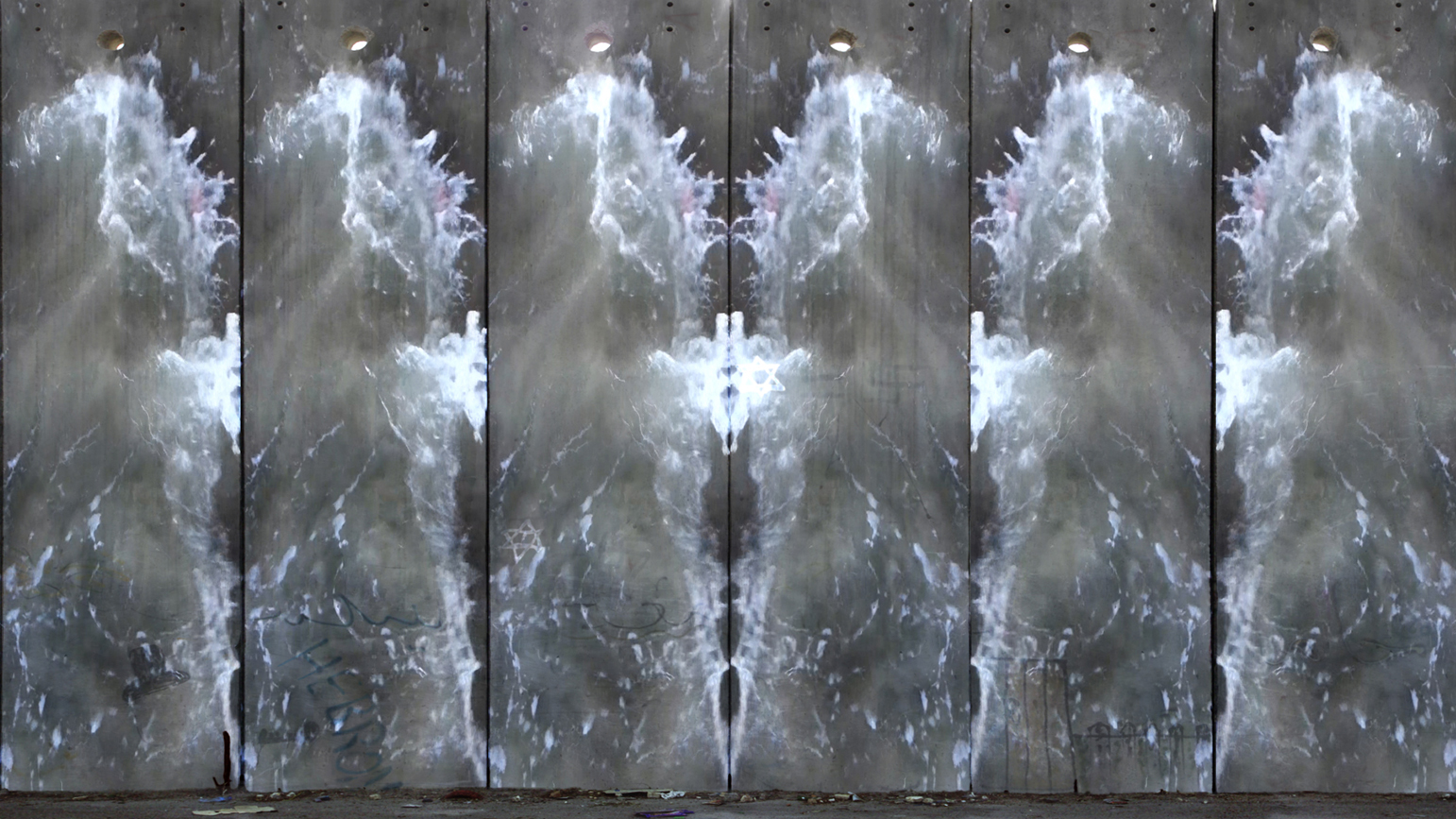 Professors Andrew Ellis Johnson and Susanne Slavick's collaborative film "Quench" will screen during a program titled "Virtual Palestine" at P21 Gallery in London on May 8.
Artists discussing Palestinian realities, whether they be in Palestine or the diaspora often confront a lack of hospitality towards exhibitions of their work, and some, such as those living in Gaza, have difficulty in showing work in the wider world, at all. Curated by Dagmar Painter, "Virtual Palestine," in which artists are invited to address this existing reality through short films, features eight short film where artists confront memories, create fantastical realities, and explore the polemics of the Palestinian situation.
"Quench" (2104) presents a sea partitioned with rhythmic waves ebbing and flowing, in and out of sync. Its split zones speak of division. The wall of sea and sand intermittently fades to reveal a sectioned wall of concrete with fragments of graffiti. The expanse of water and the infinity of sand paradoxically are the very construction materials that comprise this barrier that limits so many possibilities.
More than a million migrants and refugees made their way to Europe in 2015. The vast majority arrived by sea, fleeing homes that could no longer shelter and lands that threatened their very existence. The sea looms large in our imagination, regardless of where we live. The sea in the Old Testament offered salvation to the fleeing Israelites as Moses and the Lord parted its waters, the same waters that subsequently closed over the Egyptians in pursuit. Today in Israel, the fear of being driven into the sea has not subsided, despite the fact that it is Palestinians who are being driven from their land, creating more than 6.6 million refugees and an ever shrinking homeland.