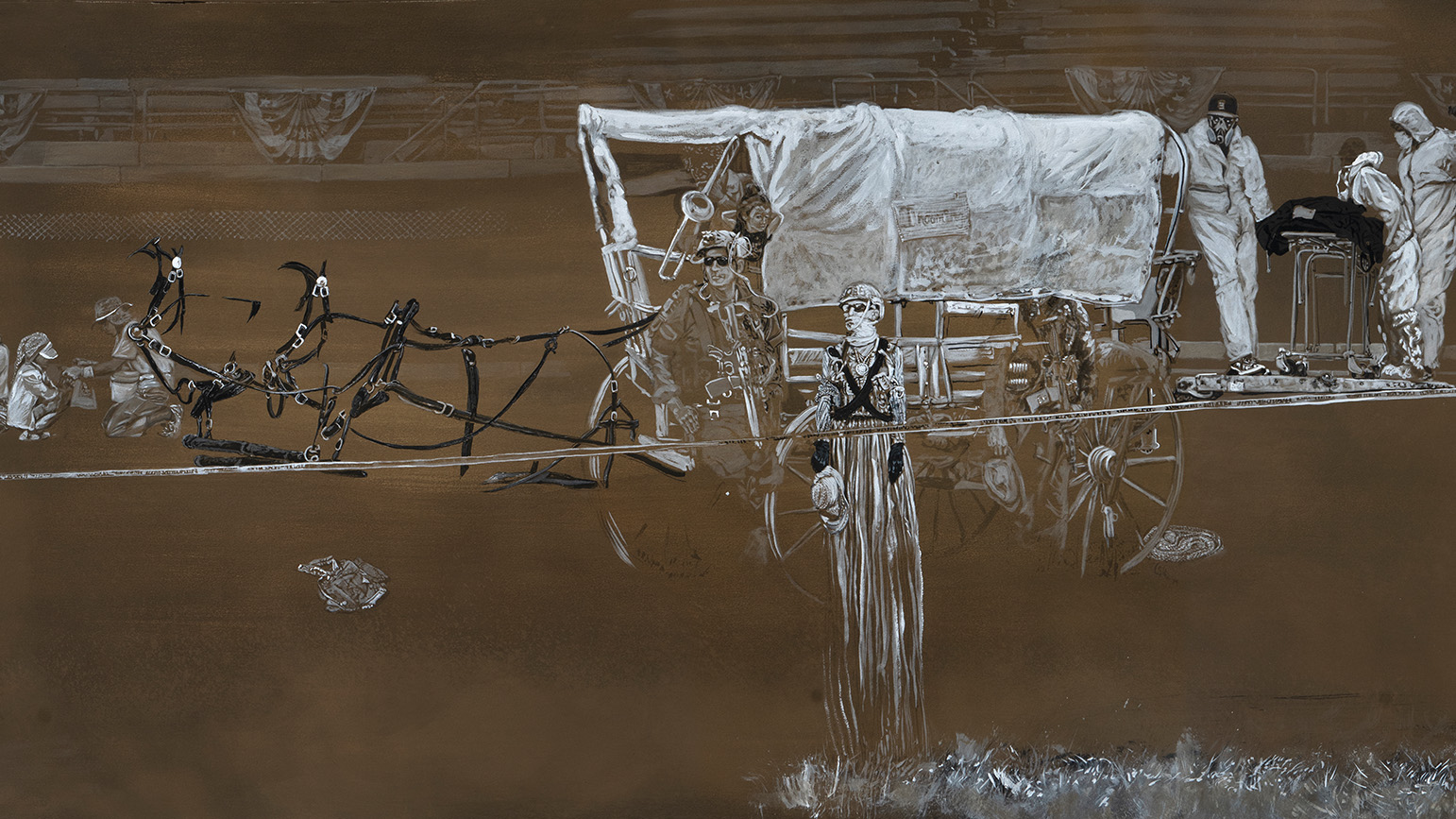 Professor Andrew Ellis Johnson's work is included in the exhibition "Reimagining the Real" at the Emery Community Arts Cetner at the University of Maine at Farmington. The exhibition is on view September 2 through October 21.
"Reimagining the Real," (co-sponsored with The New Commons Project) presents a broad survey of artworks by local and nationally-recognized artists engaging the legacy of realism in the 21st century, continuing, complicating or contesting this tradition. Curators Ann Bartges, UMF assistant professor of Visual Arts and Emery director, and Kristen Case, UMF professor of English and co-director of the New Commons Project, hope the show will spark conversations about what "realistic" means as well as how aesthetic conventions and representations of "the real" affect our ways of perceiving the internal and external realities in which we live.
The show features representations of landscape and ecological processes, familiar objects presented in new contexts, expanded notions of portraiture, and depictions of reality as mediated by the internet and news media. Many of the artworks engage the charged tension between objective and subjective experience, while others explore myths and narratives held within the body and the landscape. This selection of works includes painting, video, photography, drawing, sculpture and textiles.