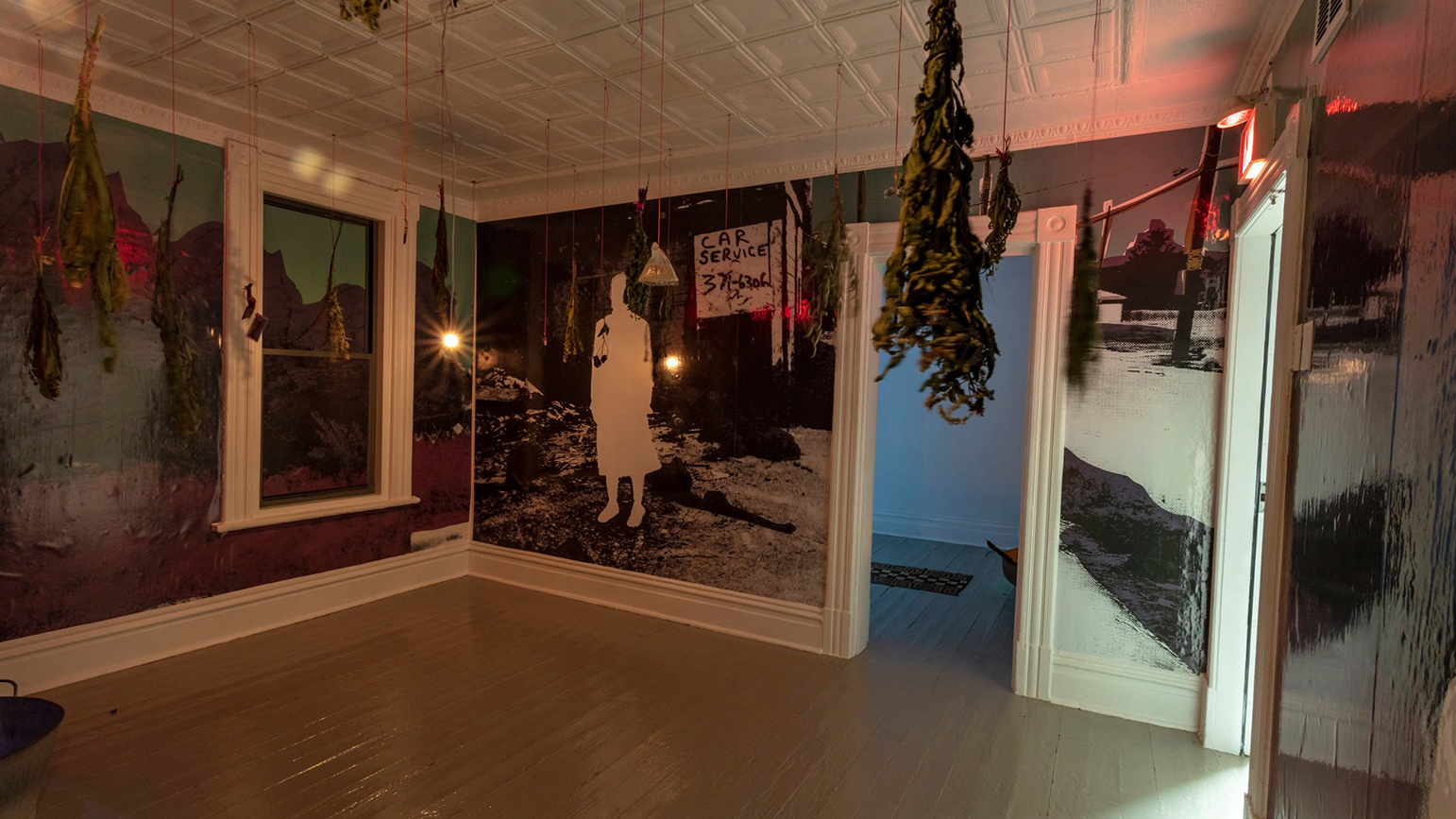 Professor Alisha Wormsley's solo exhibition "the space I am in: ORACLES" will be on view at Ashara Ekundayo Gallery in Oakland, CA, June 7 through July 20. She will give an artist talk with gallery owner Ashara Ekundayo and guest Ingrid LaFleur on opening night, June 7, at 7:30 pm.
Exhibition Artist Statement:
When existence is [in]formed by death one must conjure out of form to survive. This is the craft of spirituality inspired by the SIBYLS (then and now and soon). This work is a dialogue between black woman and environment. The specifics of the environment are insignificant. Informed by collapse and time.
To survive, one must know space.
I dream about black women.
How we are constantly informed by our nature. This nature encourages an understanding out of form. This form comes from the void to help us remember.
So. What is "erasure" and what is a "conjuring" – and how might those lines overlap?
How attached can we be in these interspaces? Even the space of body. There is repetition, returning again and again to a place to (re)build. What conjuring is used? What story is told? Not just to survive but strive.
These are the ORACLES.