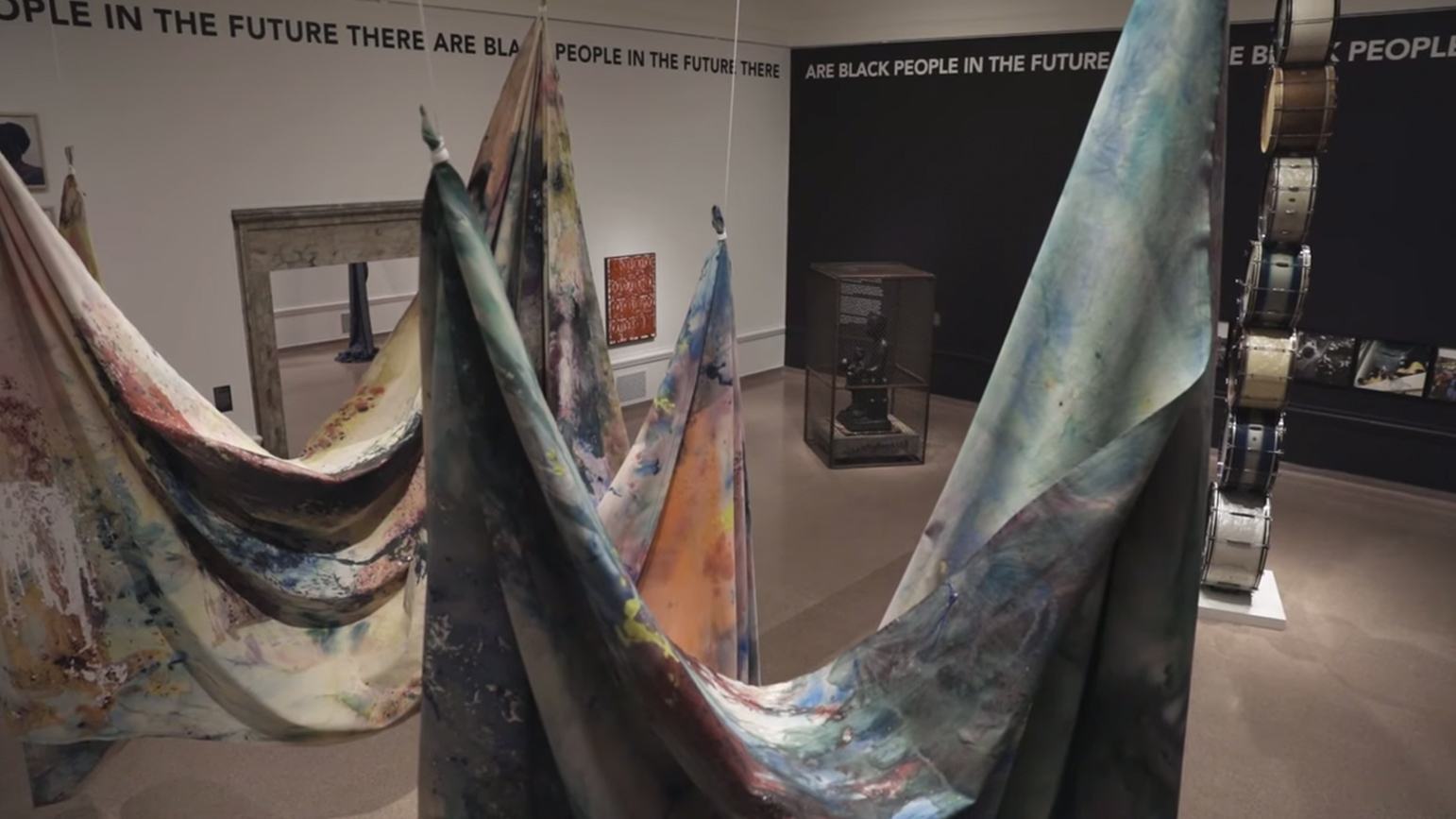 Professor Alisha Wormsley's work "There Are Black People in the Future" is included in the exhibition "Promise, Witness, Remembrance" at the Speed Art Museum in Louisville, Kentucky. The exhibition, curated by Allison Glenn, is on view April 7 through June 6.
"Promise, Witness, Remembrance" reflects on the life of Breonna Taylor, her killing in 2020, and the year of protests that followed, in Louisville and around the world. The exhibition explores the dualities between a personal, local story and the nation's reflection on the promise, witness, and remembrance of too many Black lives lost to gun violence.
In "Promise," artists explore ideologies of the United States of America through the symbols that uphold them, reflecting on the nation's founding, history, and the promises and realities, both implicit and explicit, contained within them. In "Witness," they address the contemporary moment, building upon the gap between what a nation promises and what it provides through artworks that explore ideas of resistance across time, form, and context. In "Remembrance," they address gun violence and police brutality, their victims, and their legacies.
"Promise, Witness, Remembrance" features artists from Louisville and across the United States, and was developed with the guidance of Breonna Taylor's family, a Steering Committee of Louisville artists, activists, mental health professionals, researchers, and community members, convened by the Speed's Community Engagement Strategist Toya Northington, and a National Advisory Panel, convened by Glenn.