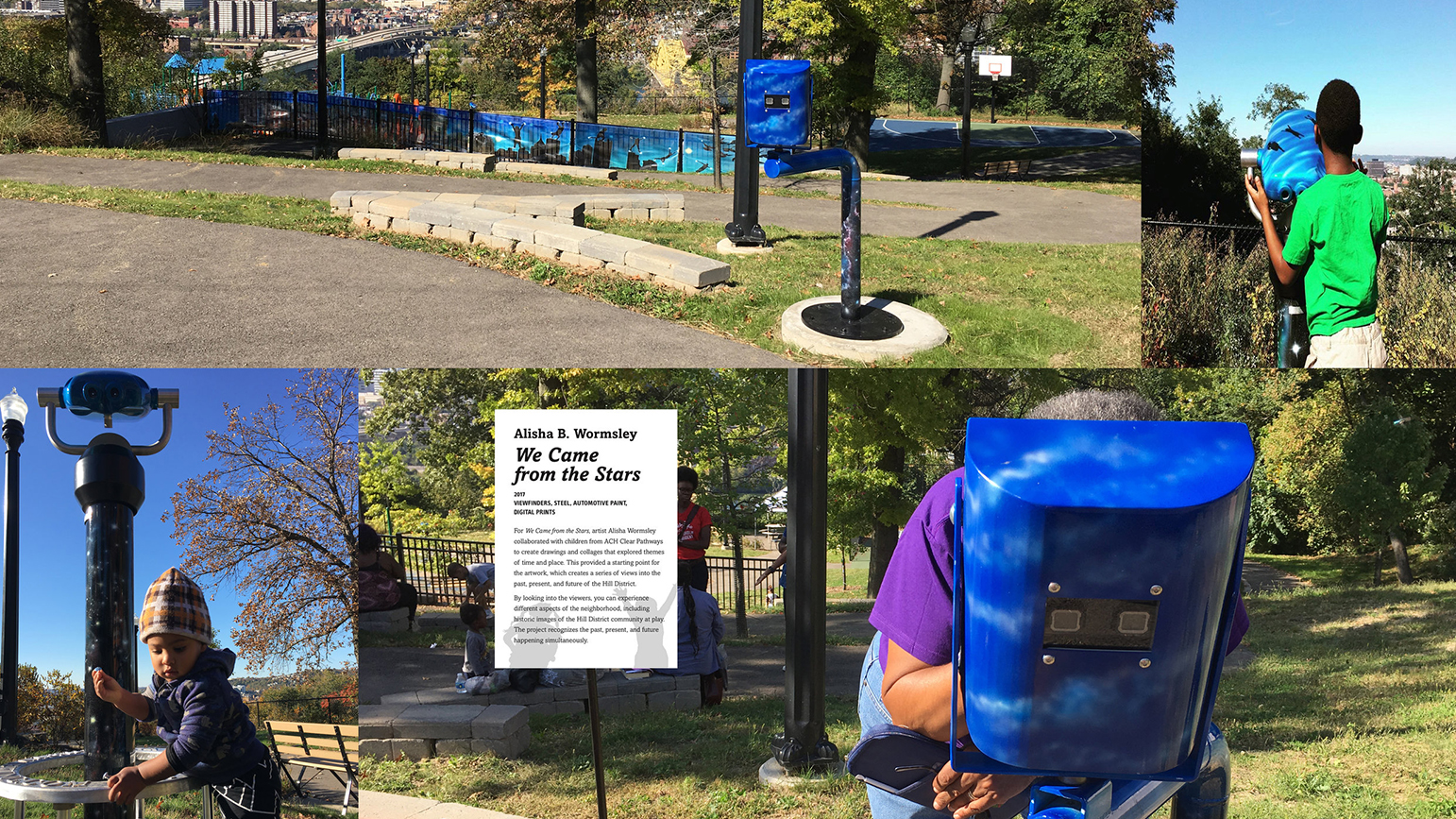 Professor Alisha Wormsley was invited to speak at several Pittsburgh events this month. As part of the Inspired Speakers Series on November 8, she will join Walter Hood and Stacy Levy to discuss art's role in creating community. The panel will discuss how an urban landscape can preserve its community's history and ecological story, all while celebrating the future. Event listing.
On November 10, Professor Wormsley will help facilitate the Office of Public Art's "Public Art 101." The event is one-day, intensive training session for artists interested in working in the public realm. Event listing.
Professor Wormsley also presented on her forthcoming book The People are the Light at the Silver Eye Book Fair on November 3. Her book, a poetic document of the activities of the artist and her many collaborators during her year-long Hillman Photography Initiative residency in Pittsburgh's Homewood neighborhood, will be available in December. Event listing.