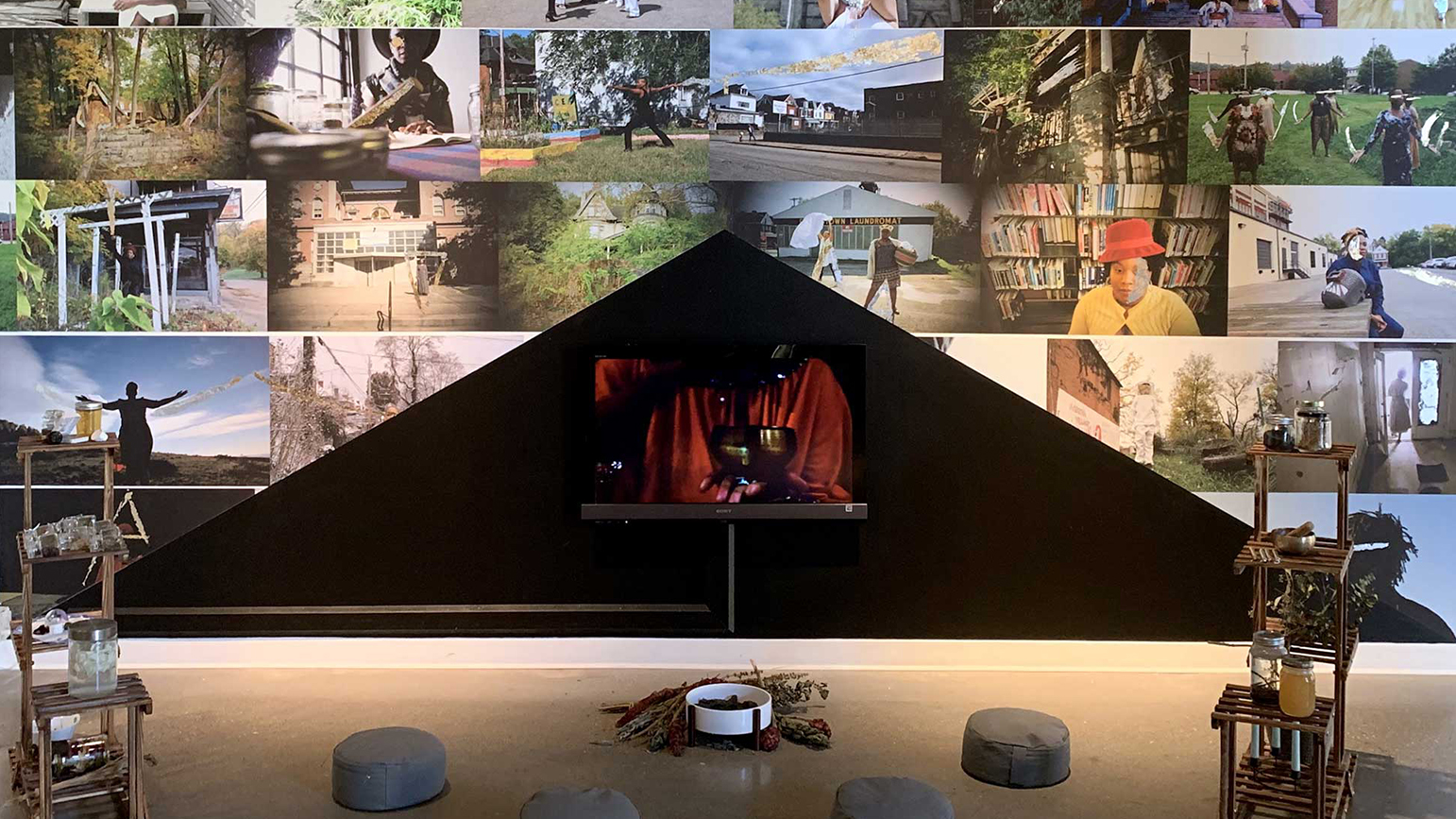 The Philip J. Steele Gallery at Rocky Mountain College of Art and Design (RMCAD) presents "The Space I am In," a solo exhibition by Professor Alisha Wormsley, on view March 1-30. The exhibition explores collective memory and the synchronicity of time through the stories of women of color, and more specifically, Black Women in America. Her work spans public art, social practice, performance, installation, film, photography, and publication.
Wormsley will also give an artist talk on March 16 as part of the RMCAD Visiting Artist, Scholar, and Designer Program's (VASDP) World Building series. The RMCAD virtual artist talk and solo exhibition is featured in collaboration with the biennial Month of Photography Denver and the RedLine Contemporary Art Center Afrofuturism + Beyond series. Register here
For over a decade, Wormsley has been building the "Children of NAN" Archive to inform her practice. Nan, Wormsley explains, is the most used syllable for mother across African dialects. The archive/body of work consists of photography, video footage, films, objects, philosophies, myths, rituals, and performances that she uses to understand and chronicle the ways black womxn have taught one another to care for humans and the earth. Wormsley's primary focus is to uplift and celebrate the people and places she engages with as she develops her "Children of NAN" Archive, and to provide spaces of critical reflection on the past, present, and future of community.
In a partnership between RMCAD and Night Lights Denver, Wormsley's 5 channel video installation was also projected on a building in downtown Denver.