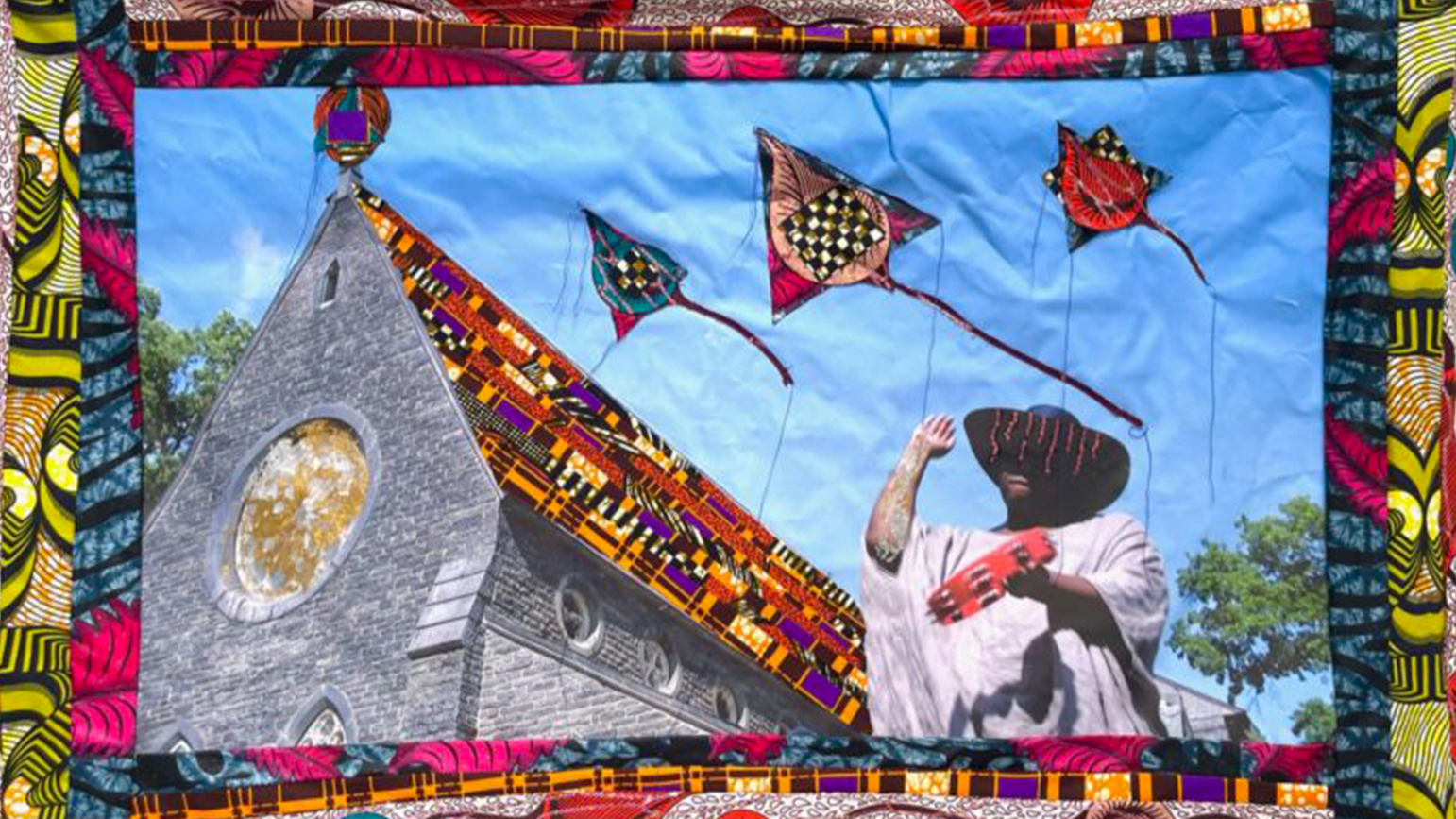 Professor Alisha Wormsley's solo exhibition "Remnants of An Advanced Technology" will open at Concept Art Gallery in Pittsburgh on January 22. The exhibition foregrounds Wormsley's celebrated engagements with Black futurism—a genre of reimagining Black life often with a futuristic aesthetic. The imagery in this exhibition draws, in part, from her established body of work, "Children of NAN."
Wormsley's title for the exhibition uses the word "Remnants" to describe her archive of Black women that she also names an "Advanced Technology." The word "Remnants" gestures to a belatedness—as if the viewer has found Wormsley's art in the gallery centuries in the future, only to find it as rubble, as "Remnants." This belatedness evokes a temporal paradox, casting the archive both in the past (we find a remnant), and the future (an advanced technology). This paradox suggests that Wormsley's archive is the stuff of a fictional domain. This fictionality serves Wormsley's project, allowing her archive of Black women to exist within the expansive formulation of art, and not be burdened by science or objectivity. Not producing an ethnography or anthropology that might risk entrenching the study of the raced body, her work suggests the parafictional, or relics, somehow, about the future of Black life.
The exhibition, which includes film, quilts, stained-glass altars, and other objects, in on view through February 26.
In lieu of an in-person opening, the gallery will host an Instagram Live tour (@conceptartgallery) of the exhibition beginning on Saturday, January 22nd at 2pm.