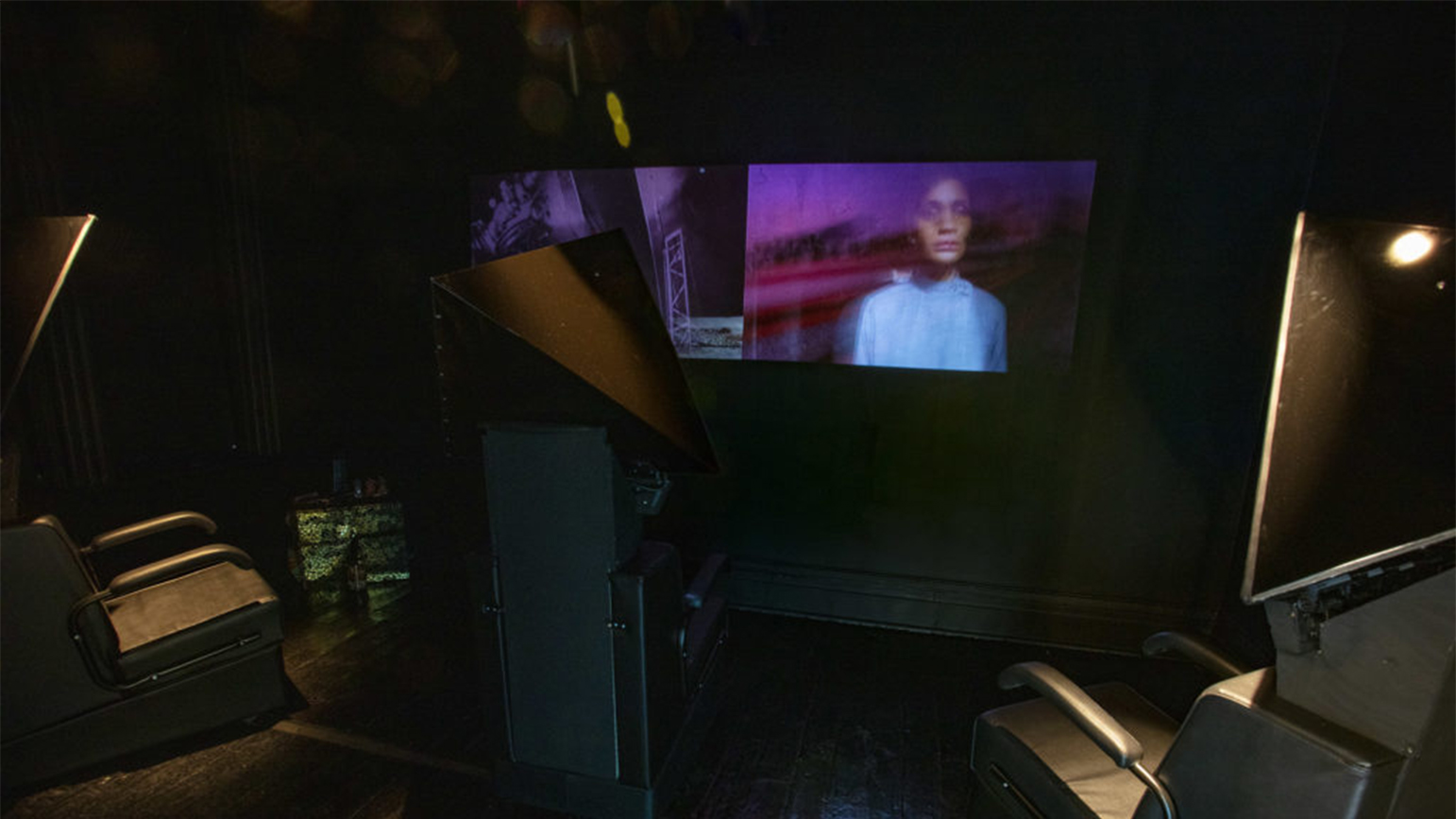 Professor Alisha Wormsley exhibits her installation "Remnants, Portals and Power: The Afterlife" as part of the Mattress Factory's "Shrine." The exhibition, on view June 17 through December 30, is co-organized by Sibyl's Shrine, co-founded by Wormsley, and curated by Jessica Gaynelle Moss BFA '09.
Exhibition statement:
For me, Black womxn combine ancient and futuristic practices and are often aligned with the most advanced technology. The work seeks to exemplify that by building narratives that mirror my early life where old technologies were replaced by new; family dreamscapes, sister/mother-hood and an interest in Science Fiction. Through my work I am negotiating Black womxn as a site of their own making.
This excerpt of the archive, there are three pyramid salon chairs that act as a point of departure to a safe Black realm. The children of NAN archive is fascinated with the "thriving radical Black dimension" (Drexciya, Space Is the Place, the Sai Anantam Ashram, the Outdoor Museum, Sheba and Axum, the Underground). All of Wormsley's work is in search of, development of, design of, creation of this (children of NAN, There Are Black People In The Future, The People Are The Light, Streaming Space, Sibyls Shrine and most recently in collaboration with Li Harris, D.R.E.A.M. = A Way to AFRAM). The videos are assemblages from past work that aims to help us remember how to be thriving, radical and Black.