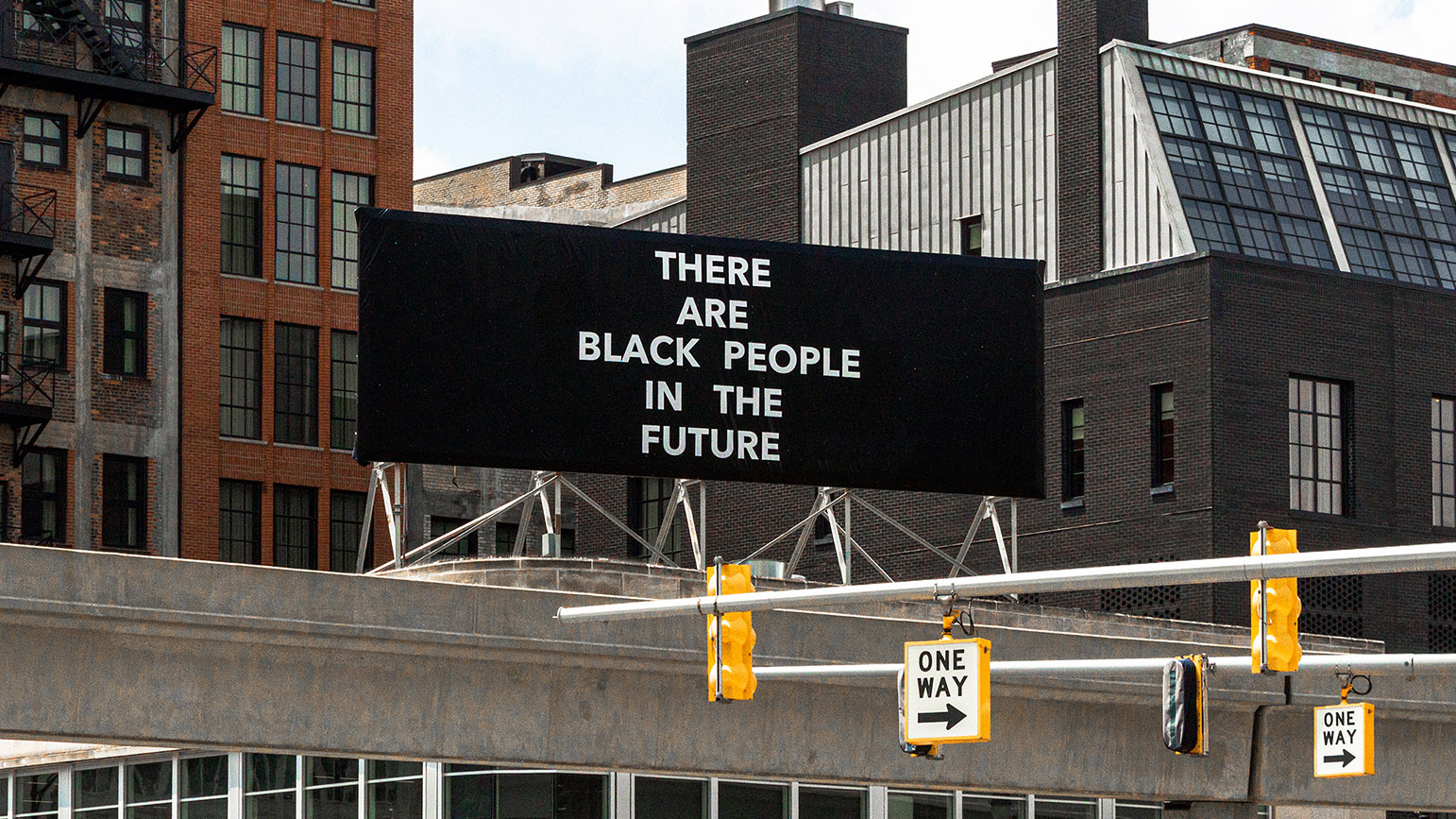 Professor Alisha Wormsley's work "There Are Black People in the Future" is now on view in downtown Detroit. The billboard as part of the exhibition "Manifest Destiny," on view July 20 through October 5. The exhibition also includes Wormsley's work "The Space I Am In: Oracle."
"Manifest Destiny," curated by Ingrid LaFleur, examines the practical implementation of the cultural movement Afrofuturism to alter destinies within Detroit and beyond. Inspired by the 400 year anniversary of West African captives brought to the Jamestowne settlement in Virginia, the exhibition honors the legacy of Black-bodied people to forge their own destiny regardless of circumstance.
"Manifest Destiny" brings together 12 artists that explore new modes of thinking, planning, and building for the Afrofuture. In addition to Wormsley's public art, the exhibition includes film and sculpture by Maikoiyo Alley-Barnes, painting by Satch Hoyt, collage by Manzel Bowman, sculpture by Detroit native Jasmine Murrell, and the virtual reality project NeuroSpeculative AfroFeminism by Hyphen Labs. In addition to the exhibition, the programming includes a workshop series that excavates invisible histories of Black bodied self-determination.