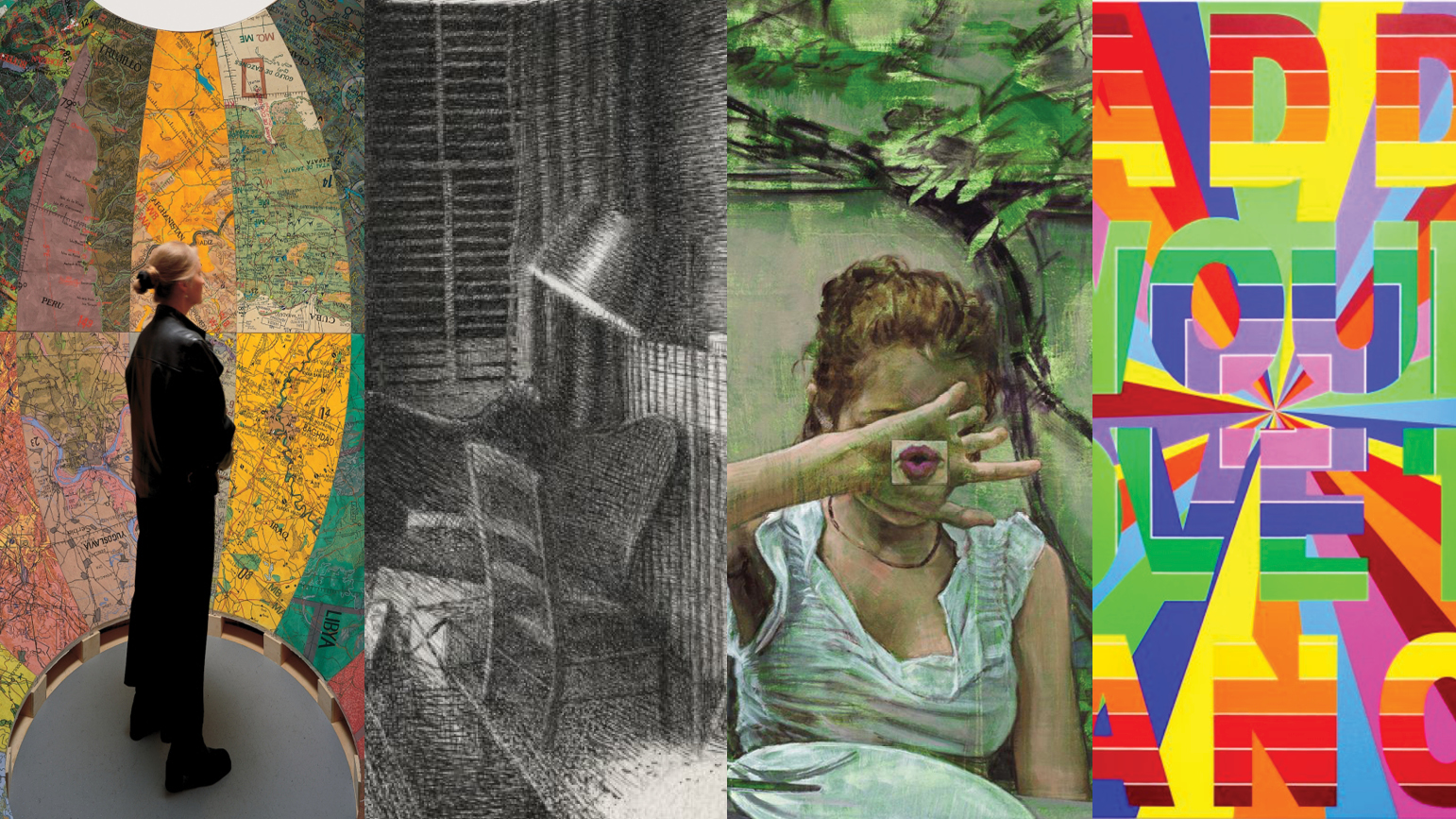 Welcome to the Weekly Alumni News Update! To have your news featured, please email schoolofartnews@cmu.edu with a brief description, link to more information, image, and your degree and class year. Or, add us to your newsletter list.
Elizabeth Deasy BFA '03 has a solo exhibition of drawings and sculptures titled "What Was and Next" at Springboard Gallery in Pittsburgh through January 17.
Cy Gavin's BFA '07 work is included in the inaugural exhibition of the Rubell Museum in Miami.
Laura Karetzky BFA '87 has a solo exhibition titled "Homing" at Elizabeth Houston Gallery in New York City, opening on Dec 11. (image 3)
Deborah Kass BFA '74 exhibited with Kavi Gupta Gallery at Art Basel Miami Beach, Dec 5-8. (image 4)
Joyce Kozloff BFA '64 exhibited with DC Moore Gallery at Art Basel Miami Beach, Dec 5-8. (image 1)
Charles Ritchie MFA '80 participates in "Ho Hum All Ye Faithful (Part 3)" at Bravin Lee Programs in New York City on Dec 12. (image 2)
Melissa Thorne BFA '93 installs "Landslide/Solid" in the Tang Teaching Museum's elevator at Skidmore College in Saratoga Springs, NY, opening Dec 21.