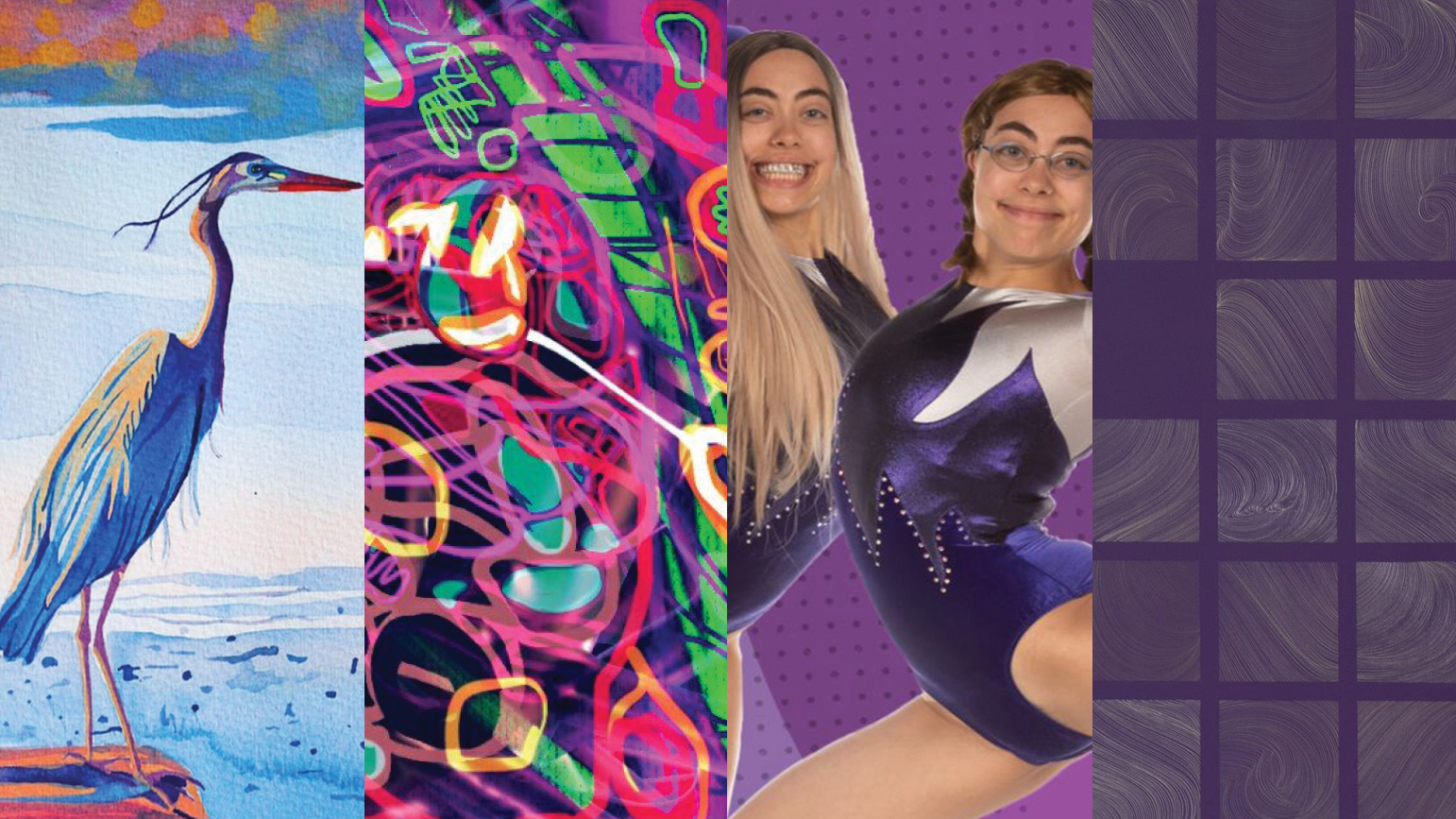 Welcome to the Weekly Alumni News Update! To have your news featured, please email schoolofartnews@cmu.edu with a brief description, link to more information, image, and your degree and class year. Or, add us to your newsletter list.
Sarah Anderson BFA '15 won a Tech Hub Student Project Grant from Ohio State University for her project "Riding the VR Bus."
Anna Azizzy BFA '17 premiers their work "The Secret Life of Gym Girls" at the New Hazlett Theater in Pittsburgh on Dec 5 & 6. (image 3)
Janet Culbertson BFA '53 exhibits in "Art at 50-plus" at the Islip Art Museum in East Islip, NY, opening Dec 6.
Shohei Katayama MFA '19 and Ann Rosenthal MFA '99 participate in SIX x ATE: North on Dec 5 at Chatham University Eden Hall Campus in Gibsonia, PA.
Jennifer Lee BFA '00 exhibits with Klaus Von Nichtssagend Gallery at Nada Art Fair in Miami, Dec 5-8.
Julie Mallis BHA '12 has a solo show titled "Creating Space For Joy II" opening at Everyday's A Sunday in Pittsburgh on Dec 6. (image 2)
Adam Milner MFA '17 exhibits with David B. Smith Gallery at the Untitled Art Fair in Miami Beach, Dec 3-8.
Susan Schwalb BFA '65 exhibits with Patrick Heide Contemporary Art, London in the Untitled Art Fair in Miami Beach, Dec 3-8. (image 4)
Stephanie Serpick BFA '93 has a solo exhibition titled "It's Always Darkest Before the Dawn" opening at Sweet Lorraine Gallery in Brooklyn on Dec 7.
Stephanie Silvi BFA '99 participates in "Body of Work" at The Norwood Space Center in Norwood, MA on Dec 7.
Ben Snell BA '17 exhibits in the Contemporary and Digital Art Fair making it's premier in Miami Dec 5-8.
Sarah Stinson-Hurwitz BHA '18 has a solo exhibition titled "Where There's Water" at City Island Kaleidoscope Gallery in New York City on Dec 6. (image 1)
Veda Sun BFA '15 has a solo exhibition titled "Lonely and Gorgeous Tears" at GBBN Architecture Studio, the result of her residency at Bunker Projects, opening Dec 6.