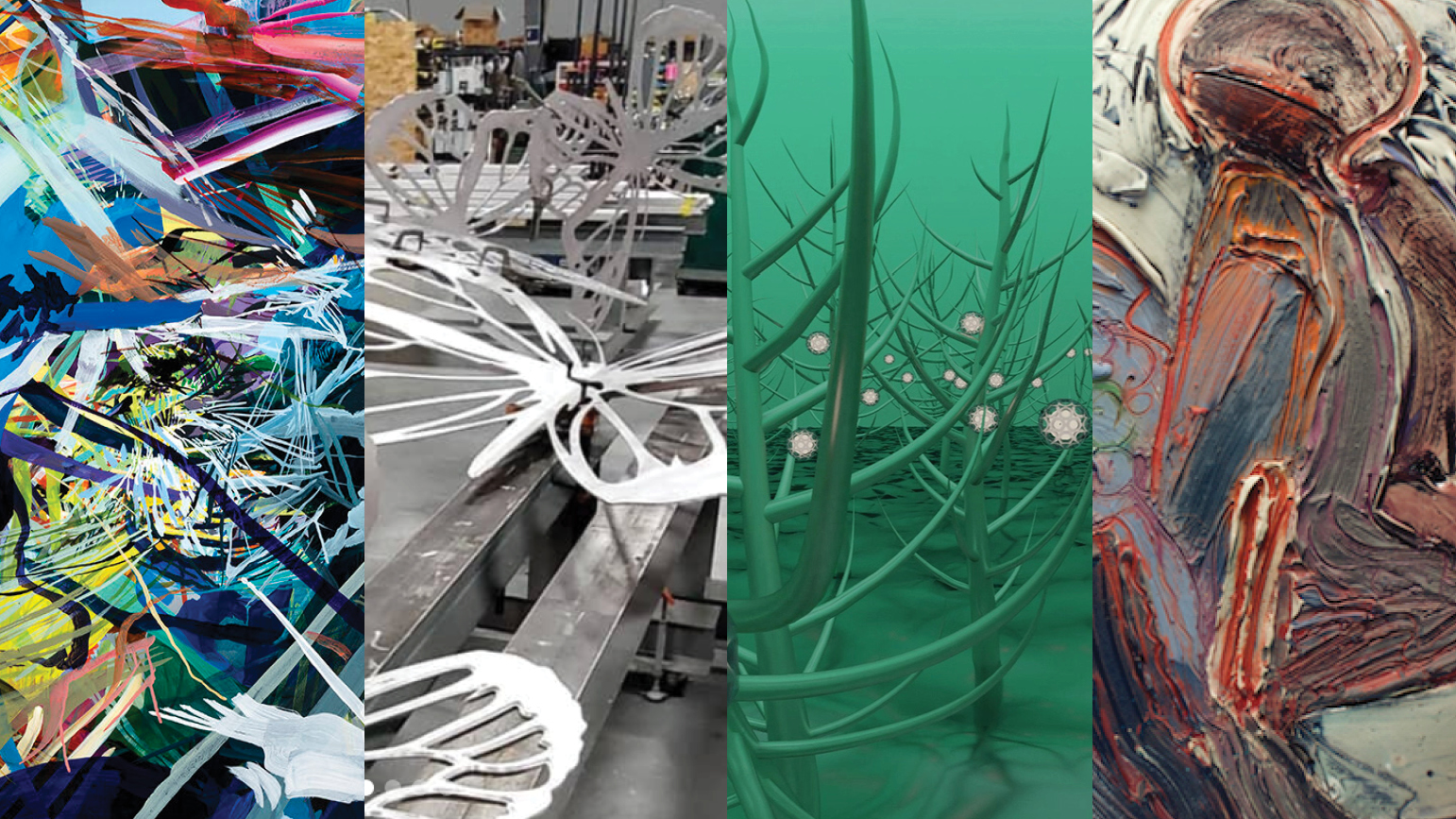 Welcome to the Weekly Alumni News Update! To have your news featured, please email schoolofartnews@cmu.edu with a brief description, link to more information, image, and your degree and class year. Or, add us to your newsletter list.
Arden Bendler Browning BFA '97 has a solo exhibition titled "Sight-reading" at Galleri Urbane in Dallas, through Dec 28.
Janet Culbertson BFA '53 exhibits in "Artists Choose Artists" at the Parrish Art Museum in Watermill, NY, on view through Feb 23.
Merritt Johnson BFA '03 exhibits in "Hand and I: Mending the World One Stitch at a Time" at the Florida Atlantic University Galleries in Boca Raton, FL, on view through Feb 1, 2020.
Shohei Katayama MFA '19 was commissioned to create a work for Facebook's offices in Pittsburgh as part of their Artist in Residence Program. The work will premier in early December.
Carolina Loyola-Garcia MFA '00 participated in an evening of music and experimental theater in Pittsburgh.
Lucia Nhamo MFA '15 participated in a book launch film screening as part of the exhibition "Beautiful Words Are Subversive" at the Brooklyn Public Library on Nov 21.
Susanne Stephenson BFA '57 has a solo exhibition titled "Transfigurement II" at the Marshall M. Fredericks Sculpture Museum at Saginaw Valley State University in MI through Jan 11.
Jessica Vaughn BHA '06 exhibits in "Feelings" at the Pinakothek der Moderne in Munich, Germany, through October, 4 2020.
Rachel Wagner's BFA 13 animation "Specimens of Ephemeral Worlds" screens at the London International Animation Festival on Nov 30.