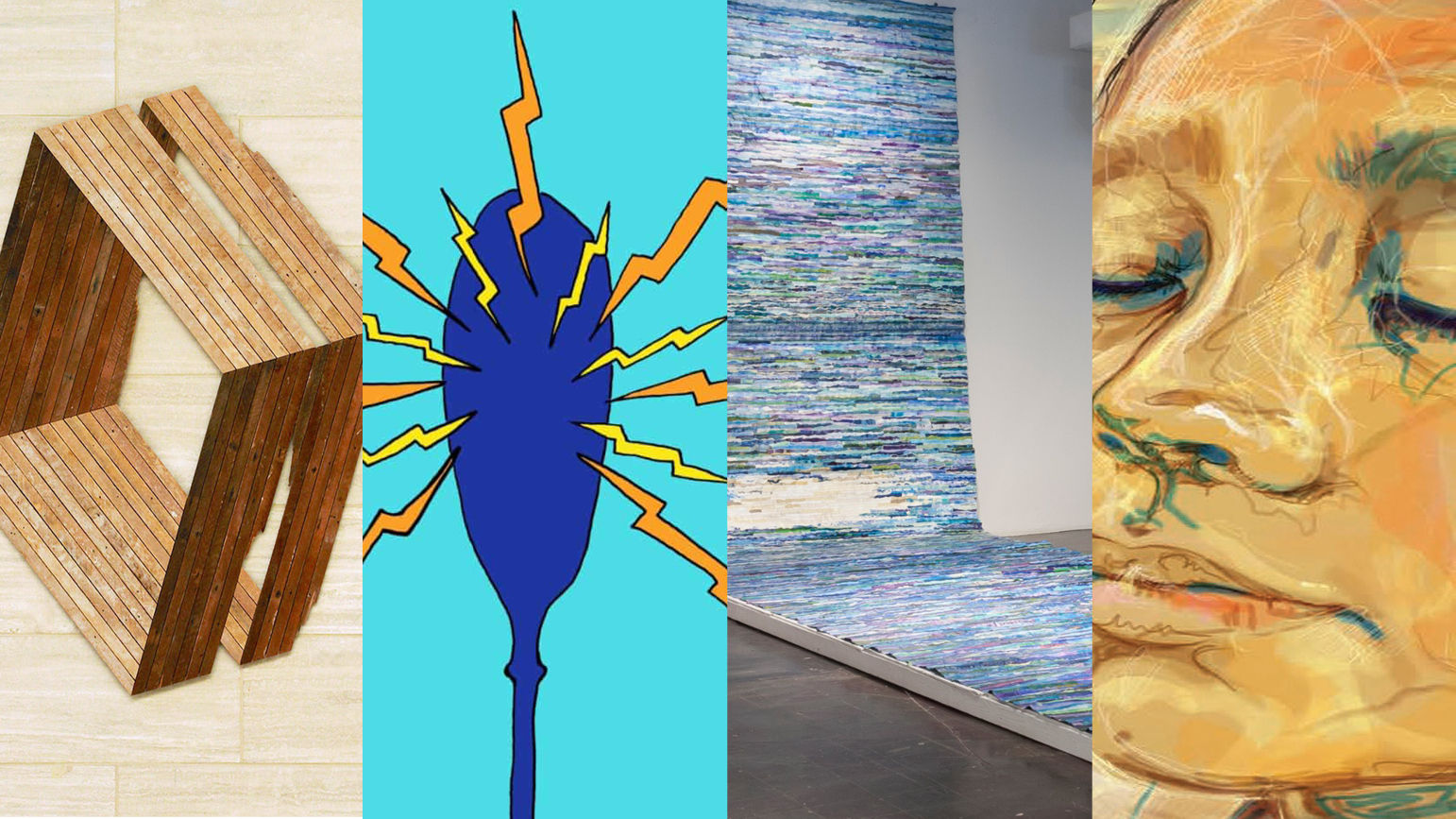 Welcome to the Weekly Alumni News Update! To have your news featured, please email schoolofartnews@cmu.edu with a brief description, link to more information, image, and your degree and class year. Or, add us to your newsletter list.
Mel Bochner BFA '62 participates in "The Tyranny of Distance," a group exhibition, part of Flax @ The Tin Flats in LA, opening Nov 8.
Adriana M. Garcia MFA '99, along with author Xelena González, won a 2018 Tomás Rivera Book Award for All Around Us. Garcia illustrated the book. (image 4)
Max Gonzales BFA '16 co-organized "The Glow Up," a one night, all people of color art and music event at Ace Hotel in Pittsburgh, Nov 9 at 6pm.
Lynn Lu BFA '99 exhibits in "UnAuthorised Medium," a group exhibition of established and emerging artists with connections to Southeast Asia at Framer Framed in Amsterdam, Netherlands. Lu will perform during the closing weekend on Nov 16 and 17.
Alex Rothera's BFA '13 team at Google launched new software that produces sound effects using Google Home while you read children's stories aloud.
Diane Samuels BFA '70 MFA '76 has a solo exhibition titled "It's a Long Story" opening at the San Jose Institute for Contemporary Art, opening on Nov 10. (image 3)
Lizzee Solomon BFA '11 has a solo exhibition titled "Plastic Straws" at Late Space in Pittsburgh, which opened on Nov 2.
Fereshteh Toosi MFA '04 is the recipient a 2018 Creator Award from The Ellies, given by Art Center of South Florida, for her project "Water Radio," a series of participatory performances during kayak outing along Miami's canals. (image 2)
Andy Vogt BFA '92 has work included in "Thinking Structure" at the Buck Institute in Novato, CA, through Nov 30. (image 1)