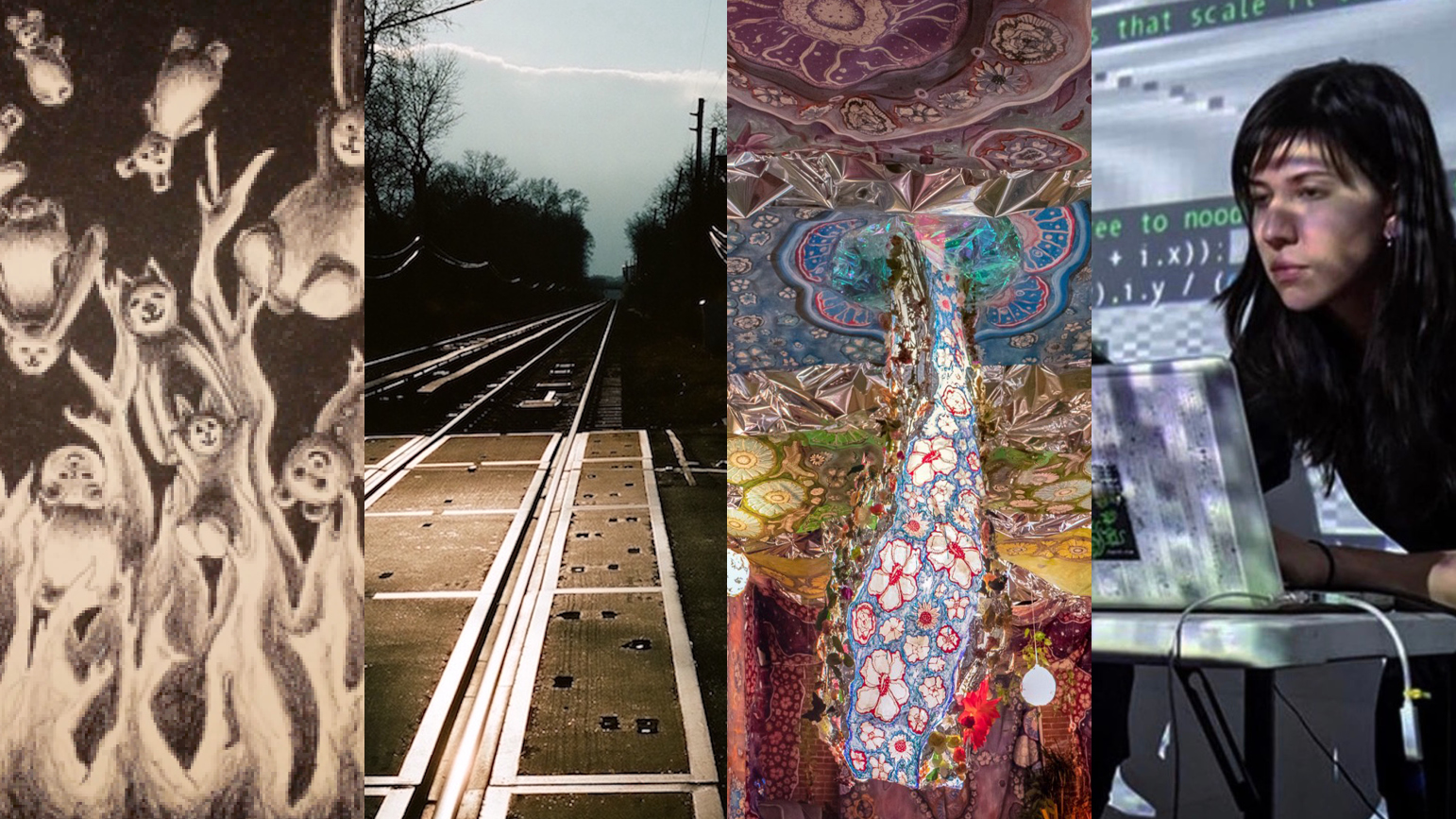 Welcome to the Weekly Alumni News Update! To have your news featured, please email schoolofartnews@cmu.edu with a brief description, link to more information, image, and your degree and class year. Or, add us to your newsletter list.
Kohta Asakura BFA '06, YouTube Originals APAC Lead, with Producer Kim Ji-sun co-announced their newest show, "Analog Trip."
Patricia Barefoot BFA '87, Laura Domencic BFA '96, Elizabeth Asche Douglas BFA '51, Sarika Goulatia BFA '06, Maria Mangano BFA '06, and Risë Nagin BFA '72 exhibit in "What Deepest Remains?" a juried group exhibition at Brew House Association in Pittsburgh, opening Oct 4.
Paola Cabal BFA '98 participates in the Terrain Biennial in Chicago, opening Oct 1.
Felipe Castelblanco MFA '13 exhibits his three channel video installation "Driftless" at the 4 x 4 24th International Festival of Contemporary Art in Prague, Oct 4-12.
Elaine Erne BFA '88 exhibits in "Spooky Creepy Cute" at Jed Williams Gallery in Philadelphia, opening Oct 5.
As part of Temporary Services and Half Letter Press, Marc Fischer BFA '93 exhibits at the Vienna Art Book Fair, Oct 4-6, and the Detroit Art Book Fair, Oct 12-13.
Ian Ingram MFA '10 is giving a talk about robotics and ecology at the Border Sessions Festival in Tokyo, Japan on Oct 5.
Laura Miller BFA '08 showed her ceramic work at the Affordable Art Fair in New York City, Sept 26-29.
Rob Rogers MFA '84 was awarded the 2019 Grambs Aronson Cartooning with a Conscience Award from Hunter College.
Ann Rosenthal MFA '99 co-curated "Crafting Conversations: A Call and Response to Our Changing Climate through Art" at the BNY Mellon Satellite Gallery in Pittsburgh, on view through January 15, 2020.
Laurie Shapiro BFA '12 has a solo exhibition titled "Alchemy Tunnel" opening on Oct 5 at Radiant Space in Los Angeles.
Char Stiles BCSA '18 performs with Rev. Johnny Healey as part of the event "Fallgorave" at Wonderville in Brooklyn, NY on Oct 4.
Benjamin Welmond's SDM '12 newest short film "Faulty Father" was released online on YouTube and Facebook.
Ryan Woodring's BFA '10 video "Oldest New Structure" was screened by Video VorteXII at Spazju Kreattiv in Malta, Sept 26-29.
Grace Wong's BHA '18 work is part of "We Are Here: Asian Pacific Islander American Artists in Pittsburgh" at the Greater Pittsburgh Arts Council, through Jan, 2020.