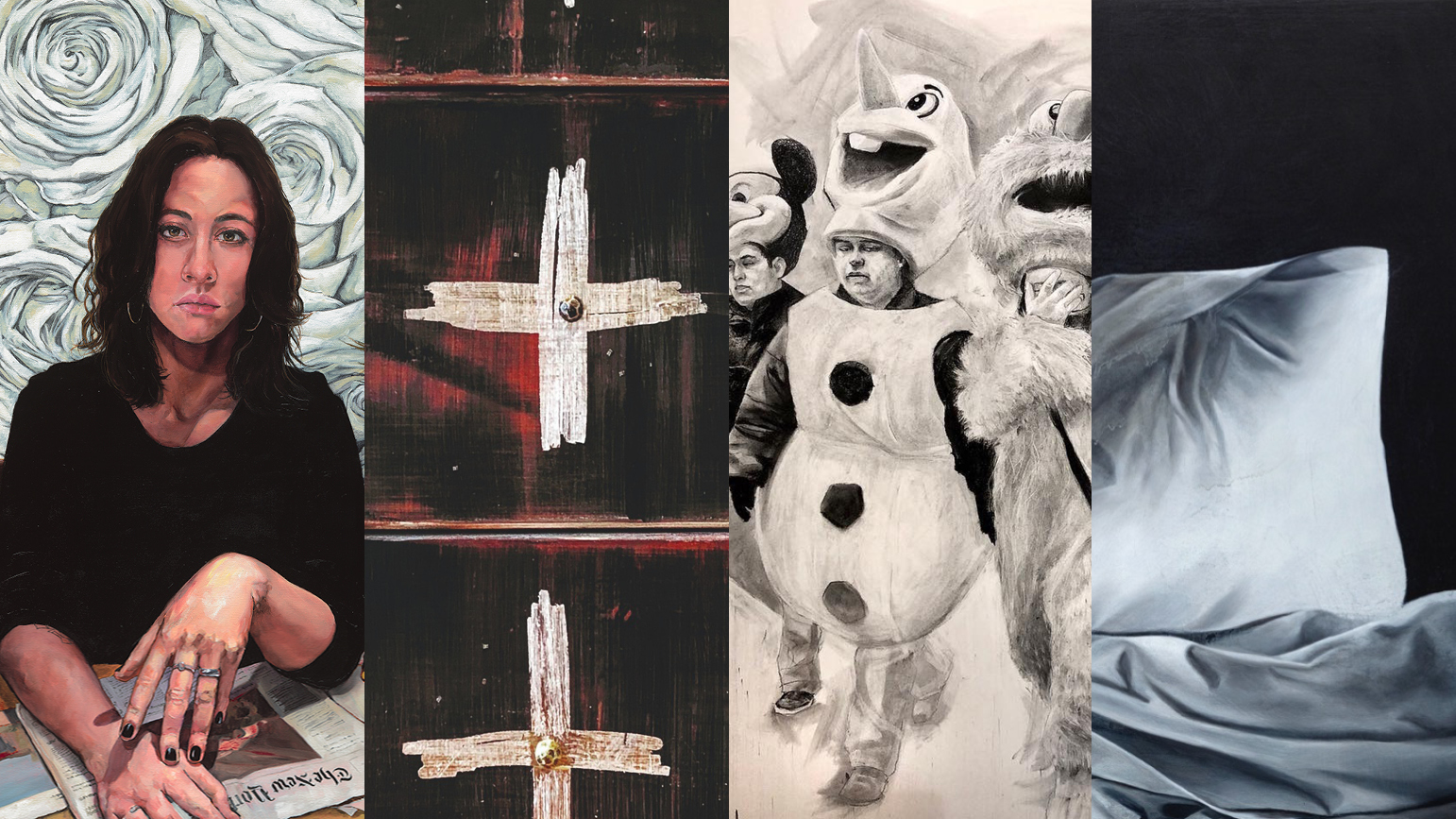 Welcome to the Weekly Alumni News Update! To have your news featured, please email schoolofartnews@cmu.edu with a brief description, link to more information, image, and your degree and class year. Or, add us to your newsletter list.
Adria Arch BFA '74 has a solo exhibition titled "Reframing Eleanor" at the Fitchburg Art Museum, opening Sept 21.
Mia Brownell BFA '93 has a two-person exhibition with Martin Kruck titled "Skeptical Realism" at Hunterdon Art Museum in Clinton, NJ, opening Sept 22.
Carolina Loyola Garcia MFA '00 and Sarika Goulatia BFA '06 have work in "Woman It Woman" at Carlow University Art Gallery, opening Sept 19.
Claire Hentschker's BFA '16 first solo show, "Poetics of Uncertainty" is on view at Suzie Shride Gallery in Vienna, Austria, through Sept 21.
Cassandra Jones MFA '04 spoke with Reed Fish on the Podcast Workin' It.
Laura Karetzky BFA '87 was interviewed in Art Spiel Magazine.
Keith LaFuente BFA '14 designed a transformer car outfit for Serena Tea, winner of Miss Bushwig 2019.
Carin Mincemoyer BFA '04 unveiled a new commission at the John F. Kennedy Center for the Performing Arts in Washington D.C.
Jay Nesbitt BFA '91 exhibits in "Pretty Ugly" at James Gallery in Pittsburgh, opening Sept 20. (image 3)
Stephanie Serpick BFA '93 shows her work in a two-person exhibition at Hartford Community College in Bel Air, MD, opening Sept 23. (image 4)
Renée Stout BFA '80 exhibits in "Counting the Hours: Art, Data and the Untold Stories of Women's Work" at Code & Canvas in San Francisco, opening Sept 19. (image 2)
Mary Tremonte BHA '00 as part of Just Seeds and Marc Fischer BFA '93 as part of Temporary Services will be at the New York Art Book Fair at MoMA PS1, Sept 20-22. Magali Duzant BHA '09 will also have work at the Conveyor Editions and Seaton Street Press tables.
Jen Urso BFA '96 exhibits in "Myths, Maps, & Legends" at the Tempe Center for the Arts in AZ, opening Sept 20.
Rebecca Vaughan MFA '01 shows work in "The Unbearable Impermanence of Things" at the University of Denver, through Dec 1.
Sherri Wolfgang BFA '83 exhibits her painting "Sunday Girls" at a group exhibition at The Dacia Gallery in New York City, through Sept 29. (image 1)
Paul Zelevansky BFA '67 performs "Whose Square Is This? Whose Sample Is This ?" at MoMA PS1 as part of the New York Art Book Fair.