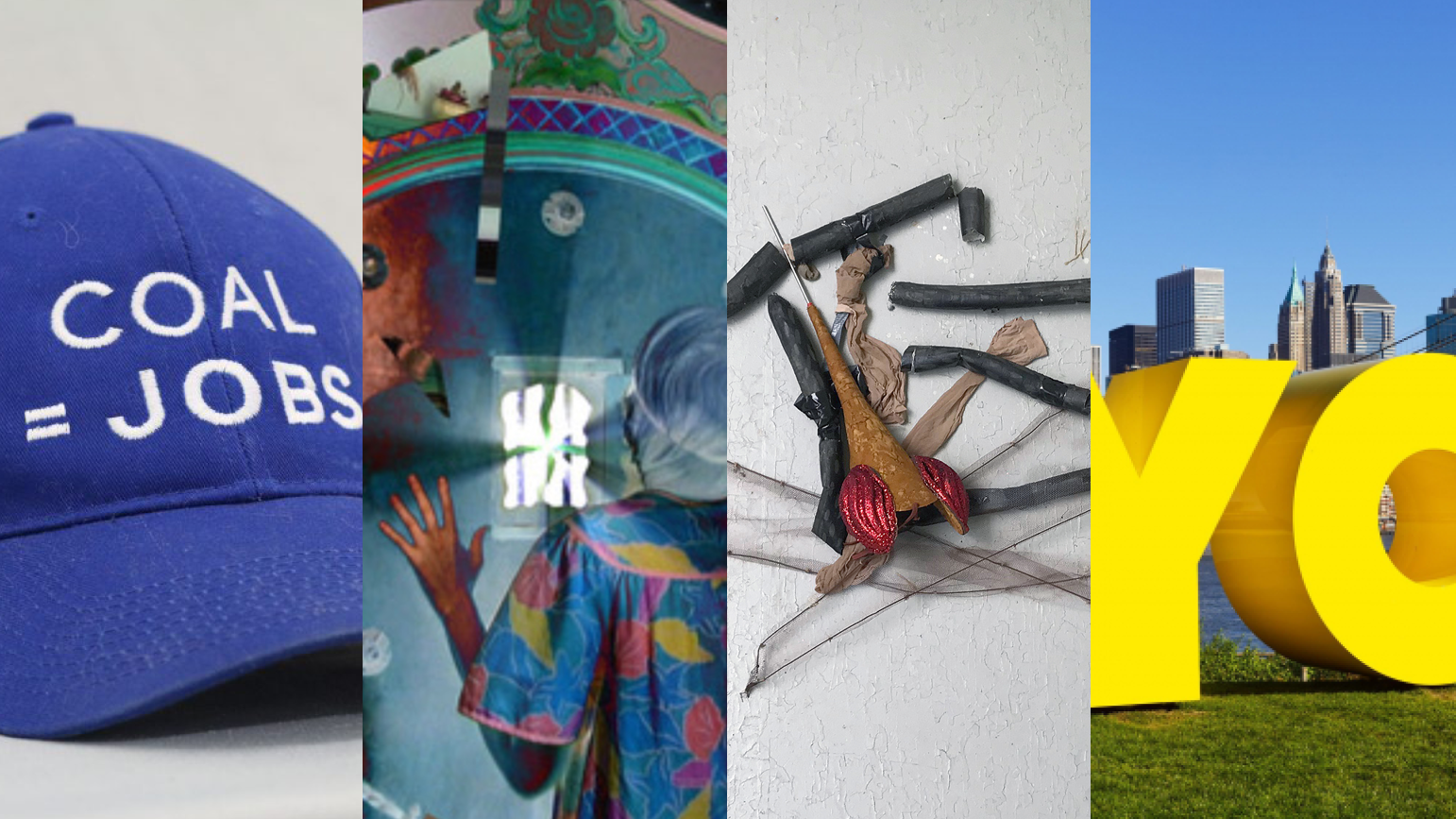 Welcome to the Weekly Alumni News Update! To have your news featured, please email schoolofartnews@cmu.edu with a brief description, link to more information, image, and your degree and class year. Or, add us to your newsletter list.
Josh Archer BFA '18 and Christopher Copeland BFA '18 were awarded a residency at University of Buffalo's Coalesce: Center for Biological Arts. They will begin the residency in February 2019.
Brittany De Nigris MFA '17 and Adam Milner MFA '17 present new work in "Survival Bias," a two-person exhibition at Current Space in Baltimore, through Sept 29. (image 3)
Magali Duzant BHA '09 speaks on a panel titled "Seeing The Story: Creating Narratives in Visual Art" at the 2018 Brooklyn Book Festival on Sept 16 at 3:00pm.
"OY/YO," a sculpture by Deborah Kass BFA '74, will be installed for one year outside the Brooklyn Museum as part of the exhibition "Something to Say," opening Sept 14. (image 4)
Abigail Satinsky BFA '03 curated "Museum of Capitalism" (image 1) at the School of the Museum of Fine Arts at Tufts' Grossman Gallery, on view through Oct 25. Among the artwork and artifacts in the exhibition are works by Ben Bigelow BFA '08 and Marc Fisher BFA '93.
Shana Moulton MFA '04 has a solo show titled "Whispering Pines ∞" at Galerie Gregor Staiger in Zurich, through Oct 6. (image 2)