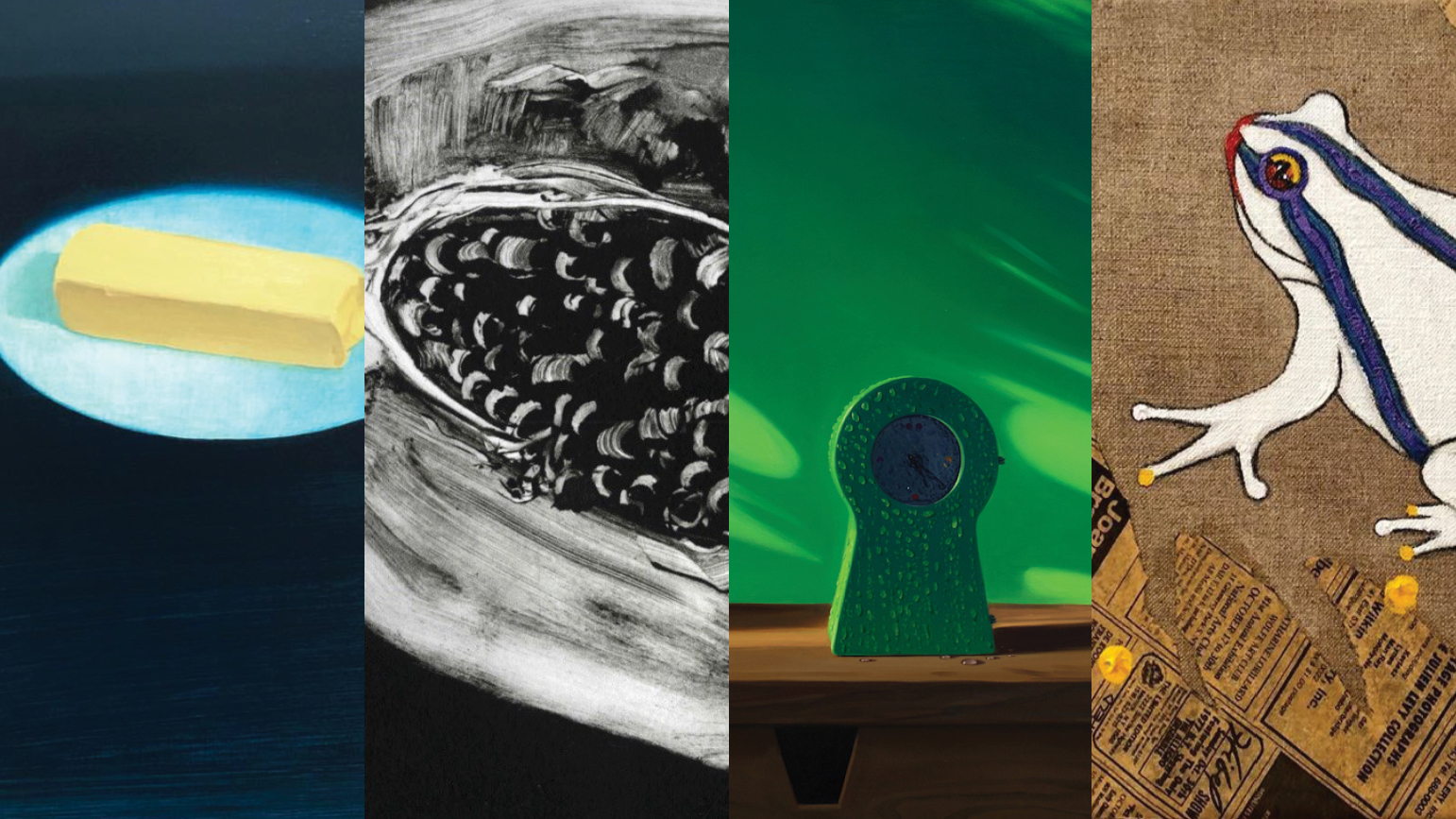 Welcome to the Weekly Alumni News Update! To have your news featured, please email schoolofartnews@cmu.edu with a brief description, link to more information, image, and your degree and class year. Or, add us to your newsletter list.
Margery Amdur BFA '79 participates in the International Istanbul Biennial, through Oct 19.
Carolyn Clayton BFA '09 exhibits in "Materialized: 18 Visions" at UMass Amherst's Hampden Gallery through Oct 6.
Stefan Dezil's BFA '12 film "The Treadmill" premiered on Revolt TV on Sept 7 as part of their "Short & Fresh" series.
Magali Duzant BHA '09 presents her new publication commission "Whole Queens Catalog" as part of "Who Takes Care of New York" at the Queens Museum, Sept 12-29. She will also be speaking on a panel on Sept 21.
Carolina Loyola Garcia MFA '00 screens work in "Engergia Creativa II" at the Palazzo Albrizzi Capello in Venice, Sept 6 – Oct 6.
Ella Hepner BHA '18 exhibits work in group exhibition "Selected Prints" at Unsettled Gallery in Las Cruces, NM, Sept 14. (image 2)
Caroline Landau BFA '13 is in residency at the California College of Art's glass program for the fall semester.
Dana Lok BFA '11 has a solo exhibition titled "Words Without Skin" opening at Clima in Milan, Italy on Sept 13. (image 1)
Shana Moulton MFA '04 will premiere a new work commissioned by the Zabludowicz Collection alongside a selection of her older work on Sept 12.
Marlena Novak BFA '79 is a lead digital artist for "Choral," an immersive audiovisual installation in Chicago.
Zak Prekop BFA '01 has a solo exhibition at Shane Campbell Gallery in Chicago, opening Sept 14.
Paul Rouphail BFA '10 has a solo exhibition titled "At Home" at Stems Gallery in Brussels, Belgium through Oct 29. (image 3)
Susan Schwalb BFA '65 has drawings included in The British Museum's exhibition "Pushing Paper: Contemporary Drawing from 1970 to Now," opening on Sept 12.
Jeffrey Augustine Songco BFA '05 designed the coat "Joseph and the Amazing Technicolor Dreamcoat" Circle Theatre at Aquinas College.
Ellen Steinfeld BFA '67 has work included in "Collages & Assemblages: From the Gerald Mead Collection" on view at the Carnegie Art Center in Buffalo, NY, through Oct 4. (image 4)
Char Stiles BCSA '17 gave a workshop at the Carnegie Museum of Art as part of the Museum's upcoming Third Thursday event "Intimate Subjects." Slowdanger's work "Empathy Machine," created in collaboration with Stiles and ProjectileObjects, will be featured in "Intimate Subjects" on Sept 19.