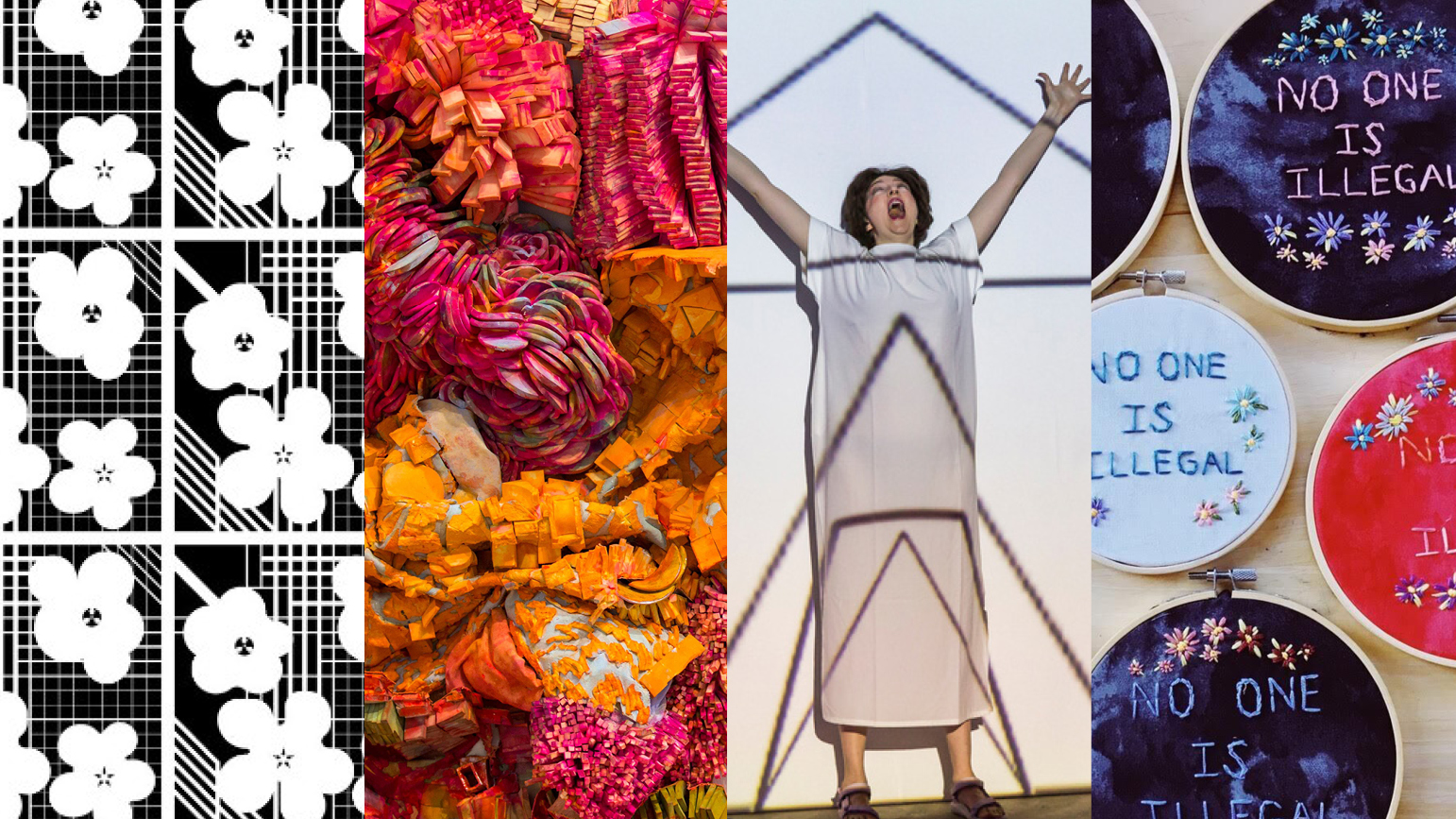 Welcome to the Weekly Alumni News Update! To have your news featured below, please email schoolofartnews@cmu.edu with a brief description, link to more information, image, and your degree and class year. Or, add us to your newsletter list.
Margery Admur BFA '79 has a solo exhibition of new works at Augsburg University in Minneapolis, opening today, Sept 4. (second image)
Madeleine Barnes BHA '12 is a featured writer and visual artist in the latest issue of Boston Accent Magazine. (fourth image)
Hilda Demsky BFA '58 has a two-person exhibition with Jennifer Cadoff titled "Double Vision: Color & Line" at Mamaroneck Artists Guild Gallery in Larchmont, NY, opening Sept 4.
Jamie Earnest BFA '16 has a three-person show titled "Memory Place" at Equity Gallery in New York City, opening Sept 5.
Isla Hansen MFA '15 and Tucker Marder MFA '16, along with Christian Scheider, present "The Summit," an experimental, theatrical artwork that they wrote, directed, and designed. The production is currently at Guild Hall Center for the Visual and Performing Arts in East Hampton through Sept 9.
Nivetha Kannan BFA '16 started a new job at Tommy, a digital communications agency, where she's working on a game for the new Mission Impossible movie. Prior to her job at Tommy, she did freelance animation for Netflix's "The Toys that Made Us," including the opening title motion graphics.
Summer Leavitt BFA '18 is a finalist for the Charlotte Mew Chapbook Contest through Headmistress Press. The publisher will put out Summer's collection "Mad Girl's Crush Tweet."
Ryan McGinness BFA '94 shows his Warhol Flower icons at EchoOneNanzuka in Bangkok, Sept 8 – Oct 14, and at AishoNanzuka in Hong Kong, Sept 12 – Oct 6. (first image)
Shana Mouton MFA '04 started as assistant professor, teaching video, performance, and installation, at University of California Santa Barbara. (third image)
As part of the Justseeds printmaking collective, Mary Tremonte BFA '00 will exhibit work at Pullproof Studio in Pittsburgh, opening Sept 7.