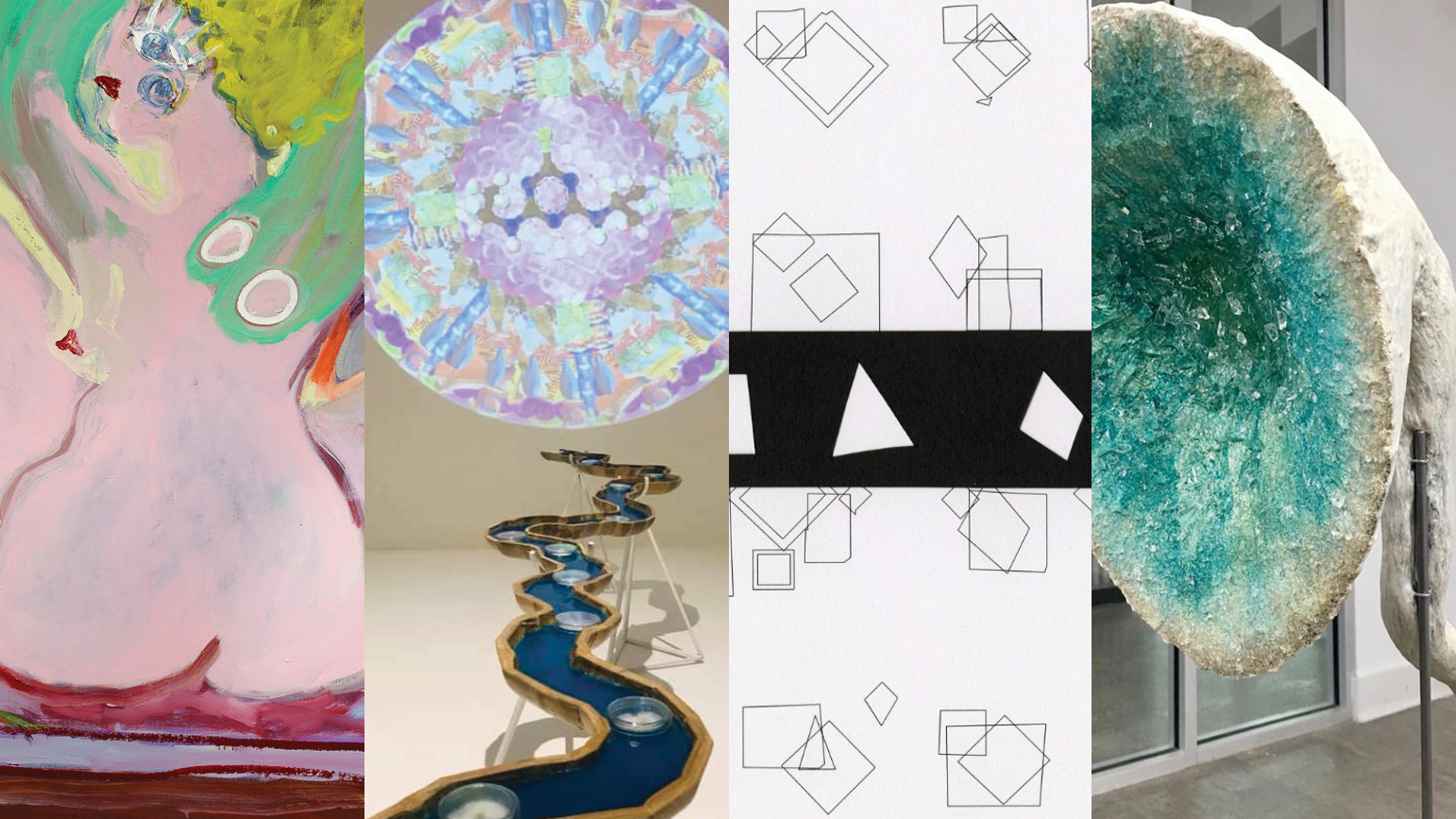 Welcome to the Weekly Alumni News Update! To have your news featured, please email schoolofartnews@cmu.edu with a brief description, link to more information, image, and your degree and class year. Or, add us to your newsletter list.
Todd Bartel MFA '93 has a two person exhibition with Jack Massey titled "working PAPER," opening Sept 7 at Hera Gallery in Wakefield, RI.
Janine Biunno BFA '04 participates in "Poetry Is Not A Luxury" at The Center for Book Arts through Sept 21.
Shannon Case BFA '19 and Ariana Nathani BFA '19 raised $1,000 for the ACLU through their collaborative project VAHLUE, which they started as seniors.
Sung Rok Choi MFA '12 has a solo exhibition titled "Great Chain of Being" at Gallery Chosun in Seoul, South Korea, opening Sept 7.
Mary Maggic BSA '13 premiered new work at the festival Art Jog at the Jogja National Museum in Indonesia, July 25 – Aug 25.
Maria Mangano BFA '06, Ann Rosenthal MFA '99, and Mary Tremonte BFA '00 present work in "Fresh Air: An Ecofuturist Art Exhibit" in Homestead, PA, Sept 6.
Jay Miriam BFA '12 had her first solo New York exhibition at Half Gallery, June 21 – July 27. She was interviewed about the exhibition by White Hot Magazine.
Char Stiles BCSA '17 published an article about livecoding and ray marching in Wireframe Magazine.
Jack Taylor BFA '18 has a solo exhibition titled "High Tide" at Late Space in Pittsburgh, opening Sept 6.
Moses Williams MFA '17 exhibits with Robert Scobey at Watkins College of Art in Nashville, TN, through Sept 6.