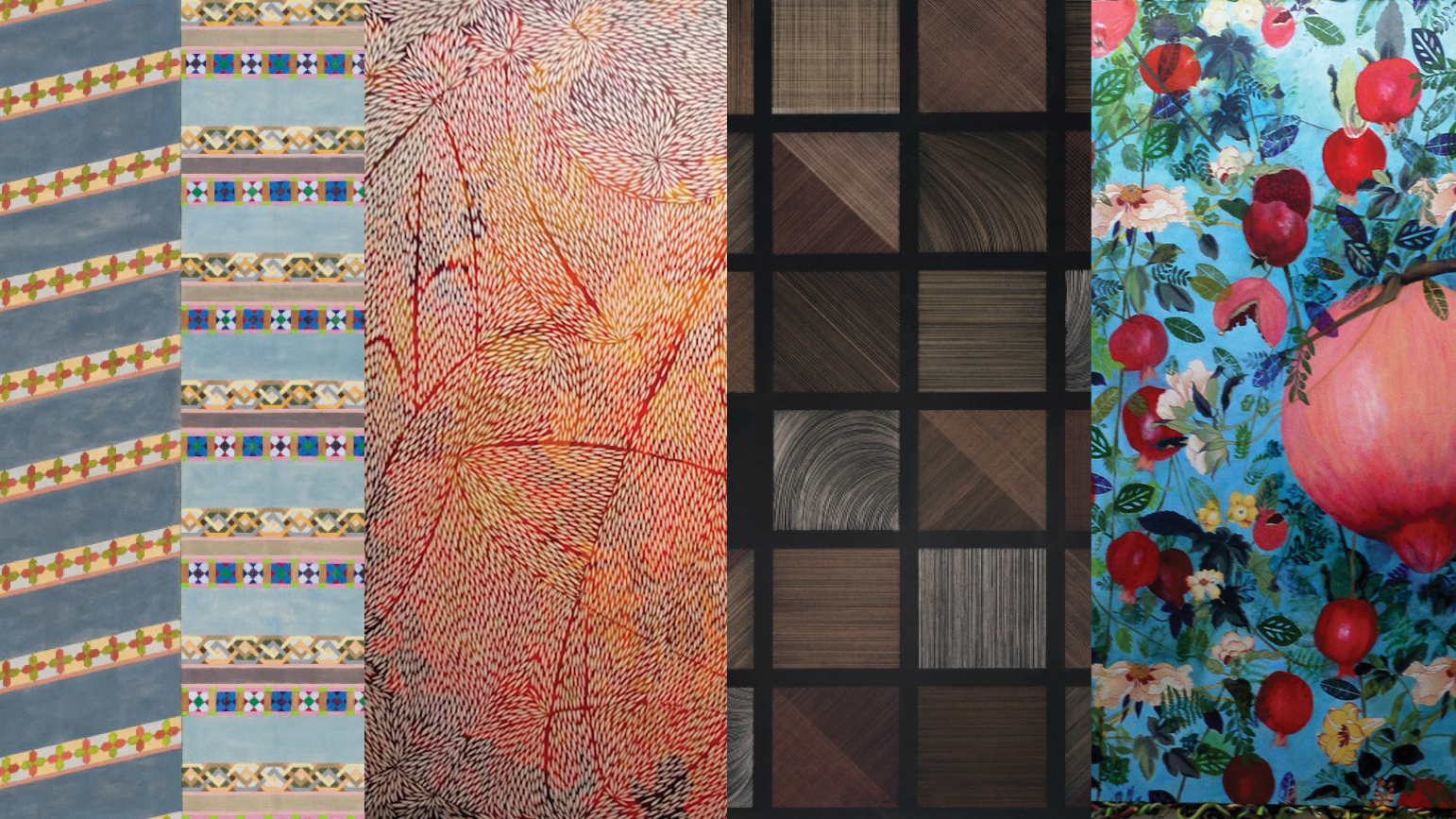 Welcome to the Weekly Alumni News Update! To have your news featured, please email schoolofartnews@cmu.edu with a brief description, link to more information, image, and your degree and class year. Or, add us to your newsletter list.
Joyce Kozloff's BFA '64 work is discussed extensively in an essay by Jenni Sorkin for The Burlington Magazine about the two movements the Pattern and Decoration movement and the Pictures generation.
Caroline Landau BFA '13 exhibits her piece "Archiving Ice" in "New Glass Now" at the Corning Museum of Glass, opening May 12. https://www.cmog.org/press-
Jennifer J. Lee BFA participates in "Double Play" at The Pit in Glendale, CA, through June 9.
Constance Merriman BFA '70 participates in "Home City: A Visual Conversation in Four Parts" at The Spinning Plate in Pittsburgh, through May 14.
Susan Schwalb BFA '65 gives an artist talk titled "A Luminous Line: Silverpoint and Metalpoint Drawing" at the Courtauld Institute of Art in London on May 7.
Michael Smithhammer BFA '81 and Professor Emerita Patricia Bellan-Gillen participate in "Multiplicity: A Visual Celebration of 28 Artists" at James Gallery in Pittsburgh, opening May 10.
Seldon Yuan BHA '98 has work in the American Design Club's show "Sound X Vision" at the Design Pavillion in Times Square, through May 22.
Jill Ziccardi BFA '86 participates in "Arte Natura," a group exhibition at Limner Gallery in Hudson, NY, opening May 9.