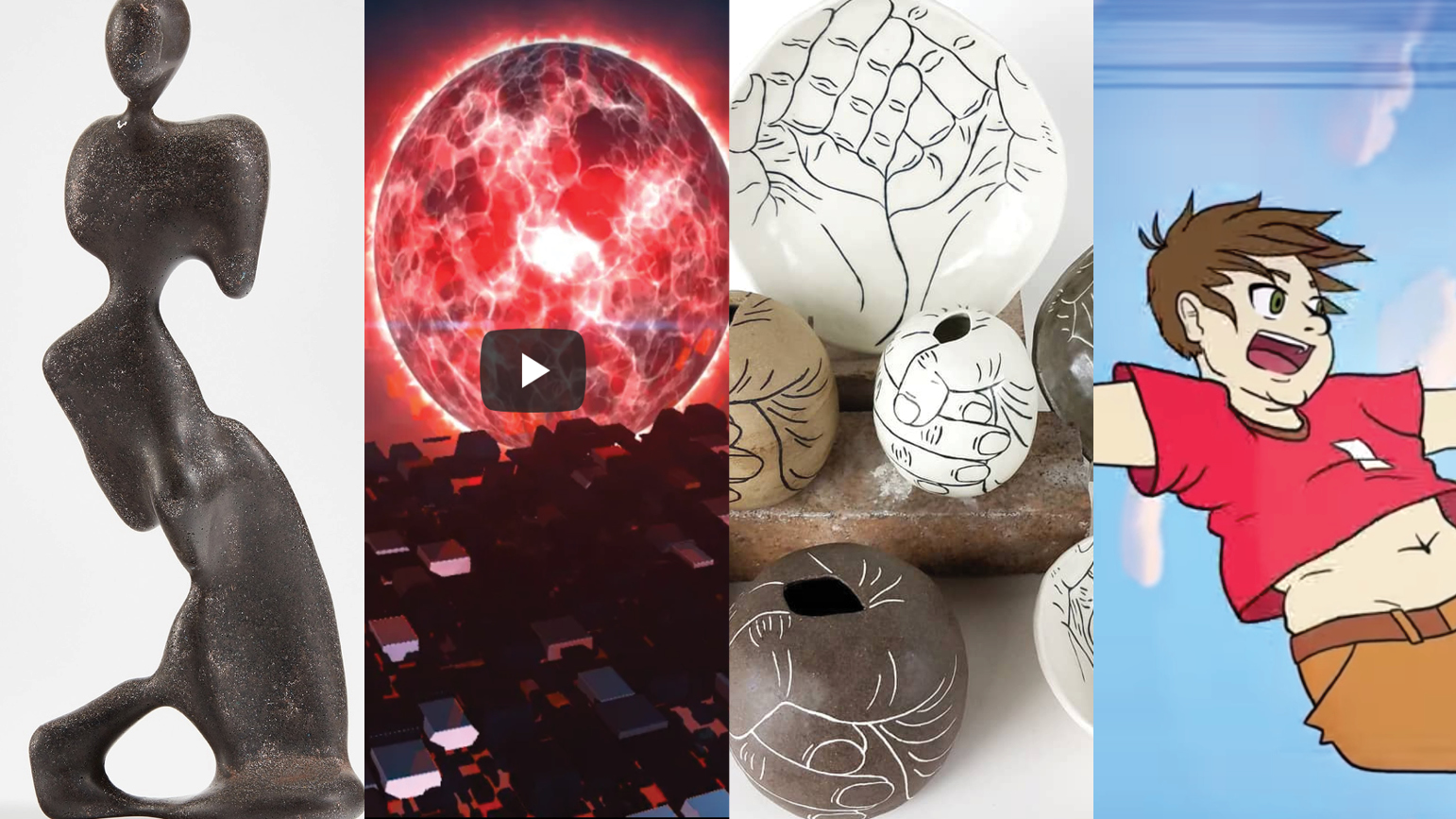 Welcome to the Weekly Alumni News Update! To have your news featured, please email schoolofartnews@cmu.edu with a brief description, link to more information, image, and your degree and class year. Or, add us to your newsletter list.
Milo Berezin BFA '08 participates in the Mother of All Pottery Sales at Union Project in Pittsburgh on Apr 14.
Mel Bochner BFA '62 has work included in "Pulled in Brooklyn," an exhibition examining the network of artists, printers, and workshops that has flourished in Brooklyn since the 1990s, at the International Print Center New York through June 15.
Christin Bongiorni BFA '16 helped to make the anime intro of episode three of the April Fool gag version of Adult Swim (at 1:27:41 in the video).
Hizal Celik BFA '18 was commissioned by the Finnish metal band Di Lirium's Order to make a fractal-based music video for them, a technique he began working on as a student.
Hank Ehrenfried's BFA '14 MFA thesis exhibition opens at Pratt Institute's Dekalb Gallery on Apr 15.
The spring 2019 issue of Table Magazine featured Sarika Goulatia's BFA '06 new work "A Million Marks of Home," which was recently installed at TRYP hotel in Pittsburgh.
Everest Pipkin MFA '18 has a solo exhibition titled "Hallucinating the Cloud" at Bucknell University's Samek Art Museum opening tonight. The exhibition is a the result of Pipkin's residency, and they will also give an artist talk on Apr 16.
Sung Rok Choi MFA '12 has work in two group exhibitions: "Nature, Life, Human" at the Museum of Contemporary Art Buscan through July 7 and "Phantom City" at the Sehwa Museum of Art in Seoul through July 21.
Ben Snell's BA '17 work "Dio" is included in Phillip's online auction Unbound. It is the first piece to be auction that is made by AI.