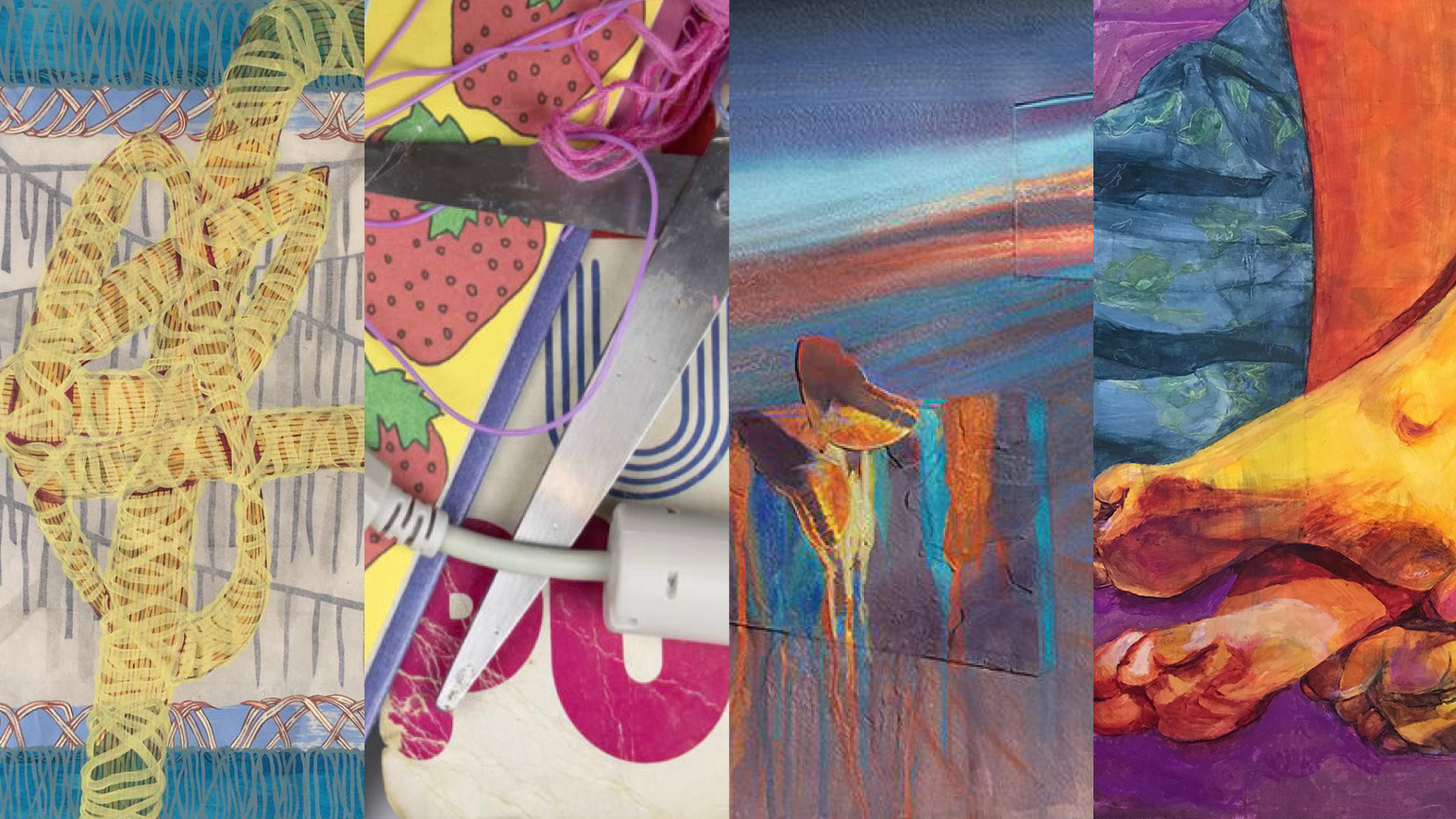 Welcome to the Weekly Alumni News Update! To have your news featured, please email schoolofartnews@cmu.edu with a brief description, link to more information, image, and your degree and class year. Or, add us to your newsletter list.
Arden Bendler Browning BFA '97 shows work with Bridgette Mayer Gallery at the Philadelphia Fine Art Fair, Apr 4-7.
Jacob Ciocci MFA '05 presented his video work in a program at The Nightingale in Chicago on Apr 1.
Janet Culbertson BFA '53 has four works included in "Metamorphosis: Changing Climate" at Hearst Galleries in New York City, through Sept.
Stefan Dezil BFA '12 will screen his film "The Treadmill" at the Phoenix Film Festival, Apr 4-14.
"In the House of My Mother" a film directed by Carolina Loyola Garcia MFA '00 and Joan Wagman, premiered at the Jacksonville Dance Film Festival at the Museum of Contemporary Art in Jacksonville, Florida on March 28.
Ella Hepner BHA '18 has a solo exhibition "In Between Trips to the Bathroom" opening at Late Space in Pittsburgh on Apr 4.
Deborah Kass' BFA '74 work "OY/YO" was installed at Hudson Yards in New York City.
Lize Mogel BFA '92 was awarded a 2019 Governors Island artist residency by the Lower Manhattan Cultural Council.
Donna Lee Nyzio BFA '87 has an interview in The Artist's Road digital magazine.
Everest Pipkin MFA '18 participated in a panel discussion titled "Travels Through the Unreal" at Outpost Artists Resources in New York on Mar 28.
Rob Rogers MFA '84 will give a lecture on Apr 11 at the Society of Illustrators in New York City.
Sarah Stengle BFA '84 participates in "Anything… If You're Brave Enough" at the Index Art Center in Newark, NY, opening Apr 6.
Jessica Vaughn BHA '06 was featured in the Feb/Mar issue of Cultured Magazine.
Laura Sharp Wilson BFA '87 participates in "Made in Paint" the The Sam and Adele Golden Gallery in New Berlin, NY, opening Apr 6.