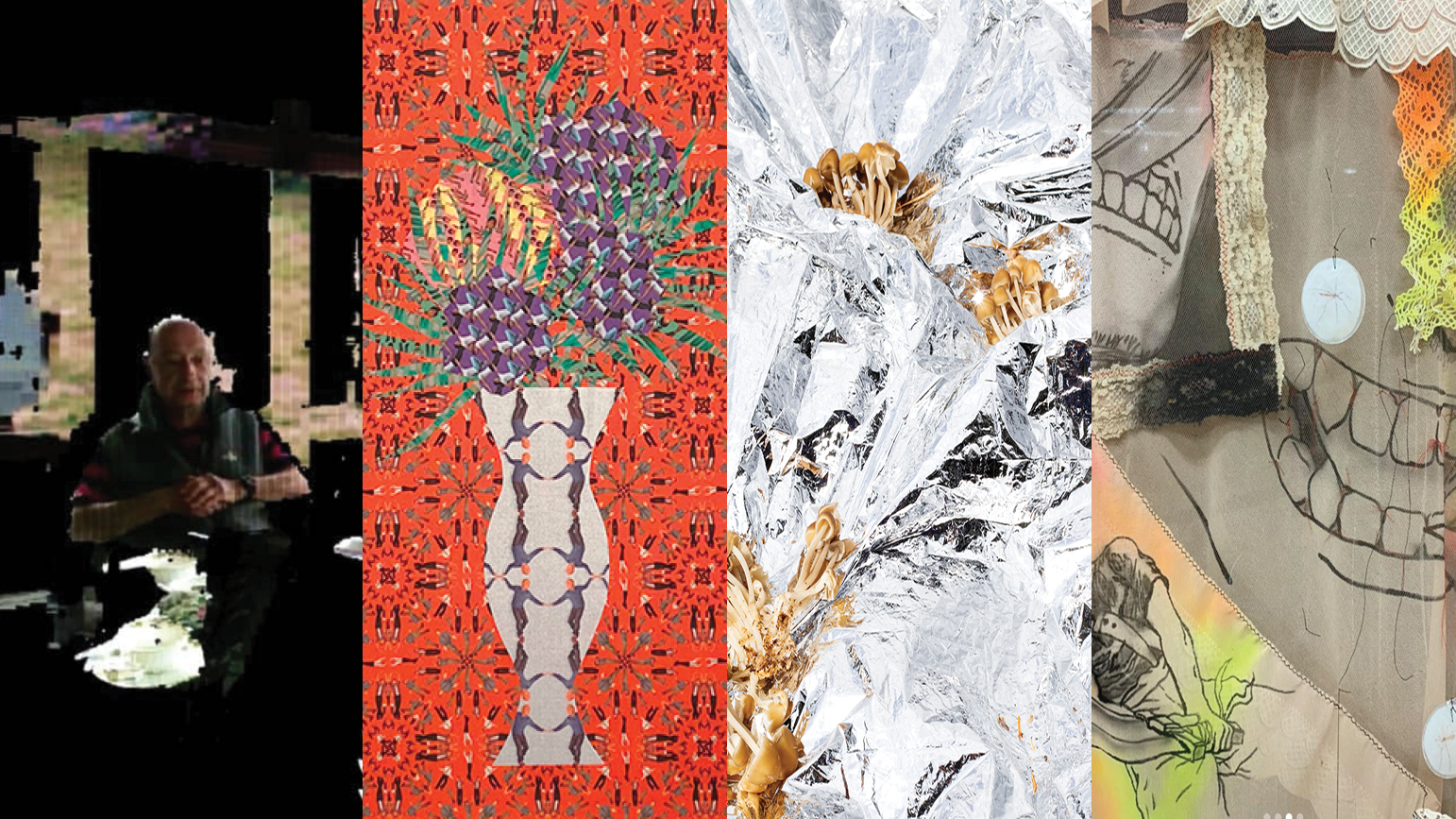 Welcome to the Weekly Alumni News Update! To have your news featured, please email schoolofartnews@cmu.edu with a brief description, link to more information, image, and your degree and class year. Or, add us to your newsletter list.
Chloe Desaulles' BHA '19 film "Dedications I-V," which she premiered in the 2019 senior exhibition, was selected to screen at the New York City Independent Film Festival. (image 1)
David Halsell MFA '07 performs at the release of the album "Campbient: Volume One," the result of a 44-hour sound art residency, at The Rendezvous Grotto in Seattle, WA on Mar 8.
Merritt Johnson BFA '03 shows new paintings and sculptures at Accola Griefen Fine At in New York City, opening Mar 5.
Juliacks BHA '08 presents her new play "Future of Justice" in the Jardin Rough Festival in Amsterdam on Mar 8.
Eunhee Kang BFA '13 published Distant Calling, which is now available at independent bookstores in Seoul called Kenekid x Bookstore.
Keith Lafuentes BFA '14 has a two-person exhibition with Jade Thacker titled "Looks" at Haul Gallery in Brooklyn through Mar 22. (image 4)
Erin Mallea MFA '19 has a two person exhibition titled "Cumulative Skies, Deep Soils" opening at Phosphor Project Space in Pittsburgh on Mar 7. (image 3)
Esther Michaels BHA '13 along with Bowen Schmitt were announced as the new directors of Late Space in Pittsburgh.
Adam Milner MFA '17 has a solo exhibition titled "The Bed and My Moon" opening at Indiana University – Purdue University Indianapolis on Mar 11.
Elvira Loreski Peake BFA '51 passed away on Feb 15. An award-winning ceramic artist, she ran The Clay Place, an art store, gallery, and studio in Pittsburgh, for more than 30 years.
Nick Sardo BFA '16 has a solo exhibition titled "Big Dumb Face" opening at Pullproof Studio in Pittsburgh on Mar 6.
Jeffrey Augustine Songco BFA '05 has a solo exhibition titled "Commercial Break" opening at FLXST Contemporary in Chicago on Mar 7. (image 2)
Shephaly Soni BSA '15 participates in the Galveston Art Walk at The Proletariat Gallery and Public House in Galveston, TX on Mar 6.
Fereshteh Toosi MFA '04 was named as one of the six artists in the Miami Dade College's new Live Arts Lab Alliance ECO Cultura initiative to develop new performative works centering on sustainability.