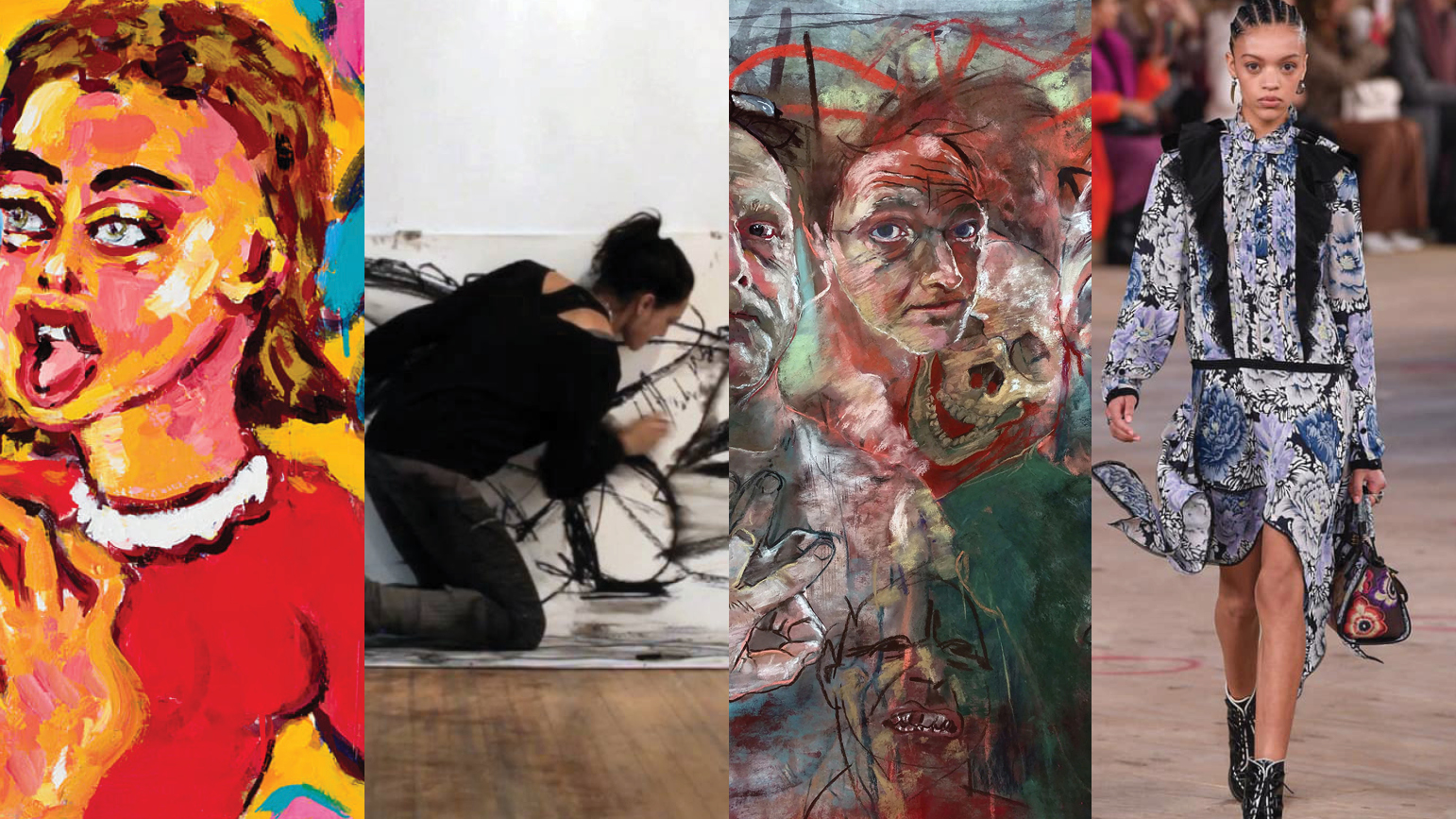 Welcome to the Weekly Alumni News Update! To have your news featured, please email schoolofartnews@cmu.edu with a brief description, link to more information, image, and your degree and class year. Or, add us to your newsletter list.
Martin Beck MFA '92 has a solo show of recent work at M.S. Rezny Gallery in Lexington, KY, opening Feb 19. (image 3)
Oreen Cohen MFA '14 with Gia T. Cacalano present "Somatic Automatic," an interactive performance at 937 Gallery in Pittsburgh on Feb 22. (image 2)
Robert Hutton BFA '68 was profiled by the Herald Dispatch newspaper about the opening of Hutton Wayfarer Gallery, a commission for the Marshall Lab School Memorial, and his art career.
Greg Kessler BFA '88 participates in "Moonlighting" at the Vermont College of Fine Arts, opening Feb 20. (image 1)
Ian Ingram MFA '10 exhibited his "Marvelous Meat" with Roger's Office at Spring/Break Art Show in LA, Feb 15-17.
Ian Ingram MFA '10 also wrote "Making New Minds that Love Trees" for Theun Karelse's book A Field Guide to Random Forests. 
Tate Leone's BFA '16 prints for Coach 1941 were featured in New York Fashion Week. (image 4)
Walter's Cube, a VR app that Patrick Meagher BFA '95 is on the board of, won best new app in Europe from the Polish government. The app has offices in Budapest, New York, and now Warsaw.
Semi Ryu MFA '02 was joint-appointed as Associate Professor in the Department of Internal Medicine at VCU School of Medicine, where she is also Associate Professor in the Department of Kinetic Imaging at the School of the Arts. The joint appointment will allow her to further her transdisciplinary projects in art and medicine.