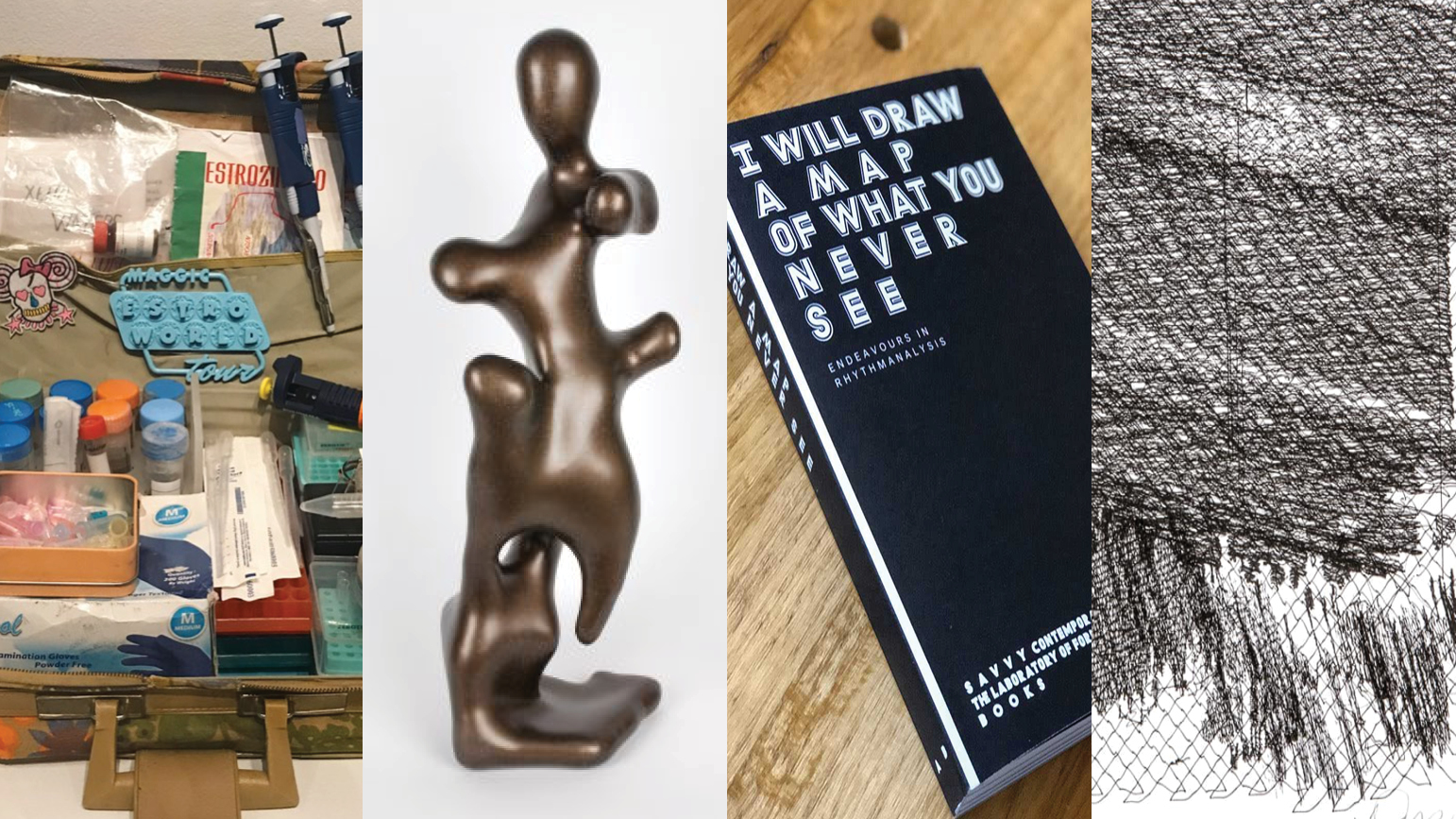 Welcome to the Weekly Alumni News Update! To have your news featured, please email schoolofartnews@cmu.edu with a brief description, link to more information, image, and your degree and class year. Or, add us to your newsletter list.
Mel Bochner's BFA '62 exhibition at Peter Freeman, Inc. in New York City was reviewed in the February issue of Artforum.
Terry Boyd BFA '09 has a solo exhibition titled "Kenophobia" that opened at Union Hall in Pittsburgh on Feb 6. (image 4)
Vivien Abrams Collens BFA '68 exhibits in "20/20 Vision" at Holland Tunnel Newburgh, through Mar 29.
Hannah Epstein MFA '17 has a solo exhibition titled "Making Bets in a Burning House" opening at Steve Turner Gallery in Los Angeles on Feb 15.
Naomi Falk's MFA '03 work "Greener (weeds)" won an Honorable Mention in the 2D National Exhibition at Armstrong Gallery of Fine Art at Georgia Southern University.
Joyce Kozloff BFA '64 exhibits in "Making Community" at the Pennsylvania Academy of Fine Arts' Fisher Brooks Gallery, through Apr 12.
Mary Maggic BSA '13 exhibits in "Designs for Different Futures" at the Philadelphia Museum of Art, through Mar 8. (image 1)
Lucia Nhamo MFA '15 published an essay titled "Global Shadows" in the book I Will Draw a Map of What You Never See, published by Archive Books. (image 3)
Marlena Novak's BFA '79 piece "Choral" will screen at 150 N Riverside Plaza in Chicago on Feb 15 from 5-8pm.
Ben Snell SDM '17 has a solo exhibition titled "Embodiments" at Blackbird Gallery in New York City, opening Feb 13. (image 2)
Mary Tremonte BHA '00 co-organized the "Queer Ecology Hanky Project," on view at the Irma Freeman Center for Imagination in Pittsburgh through Mar 6.
Rexy Tseng BFA '09 was announced as a finalist for the Arte Laguna Prize in Venice, Italy. Her work will be included in an exhibition at the Arsenale of Venice, opening March 21.