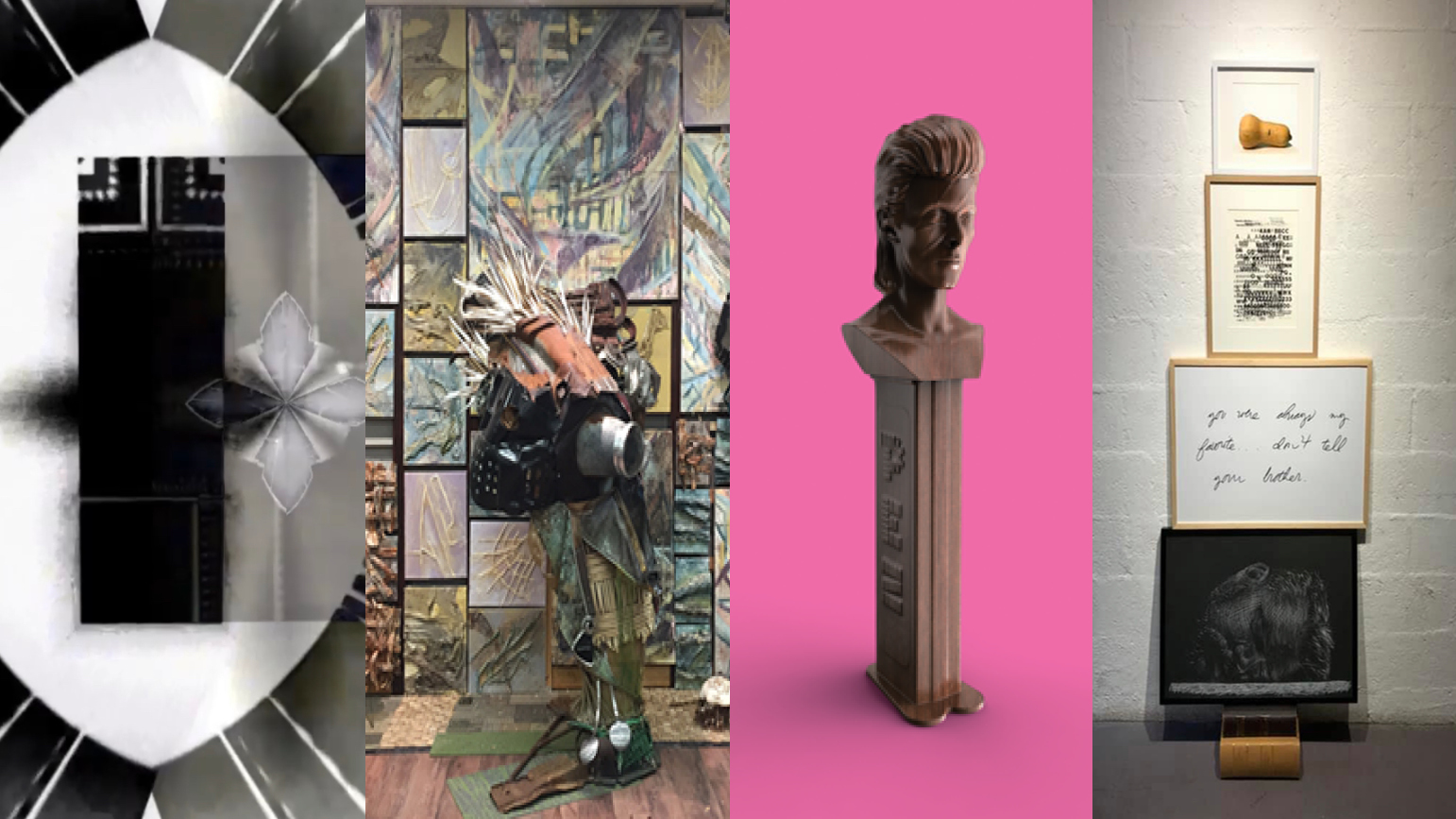 Welcome to the Weekly Alumni News Update! To have your news featured, please email schoolofartnews@cmu.edu with a brief description, link to more information, image, and your degree and class year. Or, add us to your newsletter list.
Bianca Beck BFA '01 exhibits in "Happy Agitation" through Mar 15 at Able Baker Contemporary in Portland, ME.
Mel Bochner BFA '62 will be in conversation with Alexis Lowry and James Meyer at Dia Beacon on Feb 8.
Oreen Cohen MFA '14 was awarded a 2020 residency at the Joan Mitchell Center in New Orleans. (image 2)
Ella Hepner BHA '18 has a solo show of new paintings titled "Ritual" opening at Art Obscura in Las Cruces, NM on Feb 8.
Lingdong Huang BCSA '19 developed the world's first programming language based on classical Chinese, which he developed as a student at CMU.
Keith Lafuente BFA '14 gave a lecture on "BL" or "Boys Love," a genre of Asian television that centers male/male relationships, at New Release Gallery in New York City on Jan 30.
Todd Pavlisko MFA '02 has a solo exhibition titled "Pop Supernatural" opening at the Weston Art Gallery in Cincinnati, OH on Feb 7. (image 3)
Oscar Peters MFA '12 has a solo exhibition titled "Volta" on view at De Electriciteitsfabriek in The Hague, The Netherlands, through Mar 22.
Stephanie Serpick BFA '93 has a two person exhibition opening at the Munson Williams Proctor Institute at Pratt in Utica on Feb 4.
Thomas Sturgill MFA '06 has a solo exhibition titled "Outer Air" that opened at Open Gallery in Nashville on Feb 1. (image 4)
Margery Thomas-Mueller BFA '66 is included in "Chaos" at the Manifest Gallery in Cincinnati, OH, through Feb 21.
Genevieve Tremblay BFA '84 exhibits in "Scapes" at the Vermillion Gallery in Seattle, through Feb 7. (image 1)
Rexy Tseng BFA '09 was nominated for the New Star Art Award 2019 in Nanjing, China.