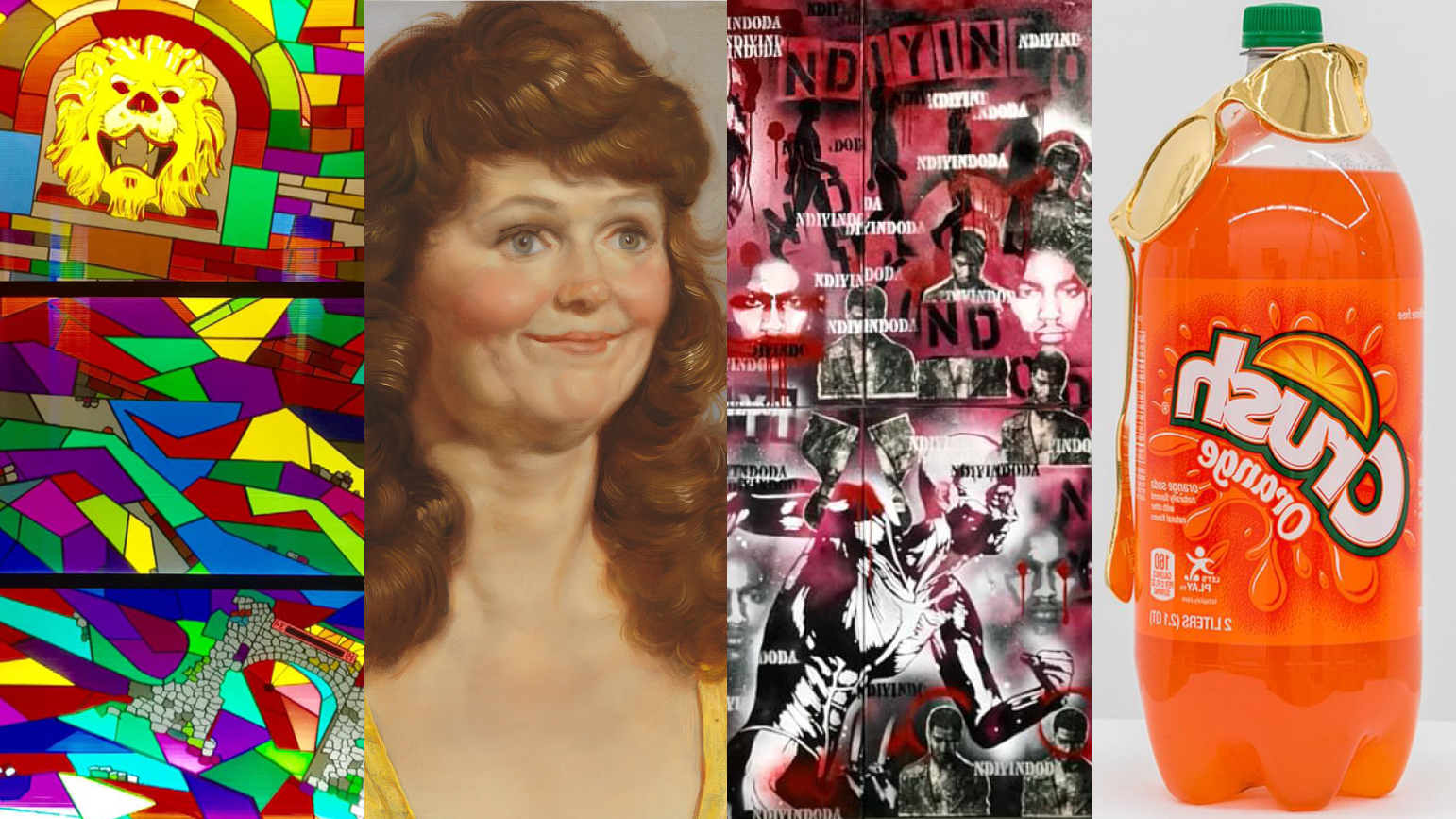 Welcome to the Weekly Alumni News Update! To have your news featured, please email schoolofartnews@cmu.edu with a brief description, link to more information, image, and your degree and class year. Or, add us to your newsletter list.
John Currin BFA '84 has a solo exhibition at Gagosian Geneva, opening Jan 30. (image 2)
Jamie Earnest BFA '16 co-curated "Object(s) of Evidence," featuring work by Justin Dumas and Aidan Wallace, opening at Late Space on Feb 1.
Jesse England MFA '13 exhibited his interactive installation "Tetromino Arrangement" as part of the MTC Creative Technology Show at Pacific Northwest College or Art in Portland, OR on Jan 19.
Hannah Epstein MFA '17 was interviewed by Artland about her current solo exhibition at Steve Turner Gallery.
Elaine Erne BFA '88 has work in the "Faculty Triennial Exhibition" at Moore College of Art and Design in Philadelphia, through Mar 16, and in "Beyond Mark Making" at Artworks in Trenton, NY, through Feb 23.
Ben Kinsley MFA '08 and Matt Barton MFA '07 are featured in "Time: Biannual UCCS Visual Art Faculty Exhibition" at the University of Colorado, Colorado Springs, opening Jan 31.
Laleh Mehran MFA '97 will be in conversation with WYEP Production Director Brian Siewiorek about her current work at the Mattress Factory on Jan 31.
Ryan Murray BFA '14 participates in "Something Old, Something New" at Art for the Soul Gallery in Springfield, MA, through Feb 12. (image 3)
Carolyn Muskat BFA '87 has a solo exhibition of prints titled "Here and Now" at Irving Art Center in Irving, TX, opening Feb 2.
Donna Nyzio BFA '87 participates in the holiday show at Charles Fine Arts in Gloucester, MA, through Jan 31.
Geraldine Ondrizek BFA '85 installed "Chromosome 1-11," a permanent installation, at Sanofi-Genzyme in Cambridge, MA.
Todd Pavlisko MFA '02 exhibits in "Pure 'Joy'" presented by Invisible-Exports at Western Exhibitions in Chicago, through Feb 23. (image 4)
Paul Peng BCSA '17 has a solo show titled "Fast Art for Fast People" at Pullproof Studio in Pittsburgh, Feb 1.
Carrie Schneider BHA '01 has a solo exhibition of her series "Reading Women" at the Statue University of New York Albany opening Feb 1.
Laurie Shapiro BFA '12 was interviewed by Left Bank Magazine.
Ruth Stanford MFA '05 has a solo exhibition titled "Lightbox" at Plough Gallery in Tifton, GA, which opened on Jan 26. (image 1)
Grace Summanen BFA '96 participates in "re:surface" at Zygote Press in Cleveland through Feb 15.