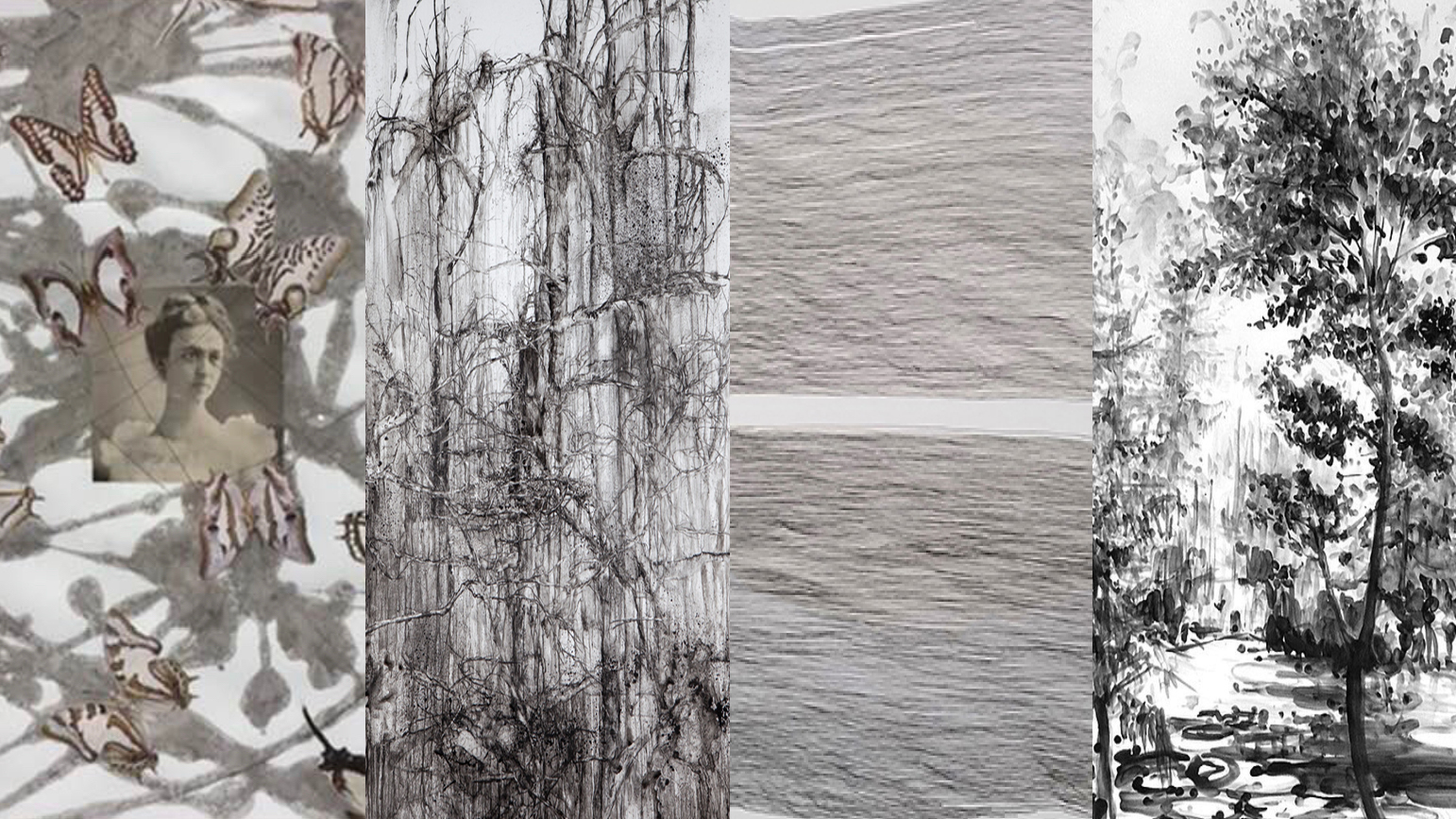 Welcome to the Weekly Alumni News Update! To have your news featured, please email schoolofartnews@cmu.edu with a brief description, link to more information, image, and your degree and class year. Or, add us to your newsletter list.
Adria Arch BFA '74 is the 2020 recipient of the Alan McLelland Community Arts Award, which will be presented at the Arlington Arts Center in Arlington, VA on Feb 1.
Rhys Conlon BHA '01 edited the book "The Obama Portraits" which will be launched at the Stony Island Arts Bank in Chicago on Feb 13.
Daniel Guzman BFA '01 speaks at the Virginia Commission for the Arts 2020 Art Work for Virginia Conference on Jan 29 in Richmond.
Joyce Kozloff BFA '64 was featured in a Hyperallergic review of "With Pleasure: Pattern and Decoration in American Art 1972-1985."
Dana Lok BFA '11 exhibited in "The Conspiracy of Art: Part II" at Chateau Shatto in Los Angeles, Dec 14 – Jan 25.
Alex Lukas MFA '18 has a residency at the John Michael Kohler Arts Center in Sheboygan, WI.
Sarah Marshall BFA '92 exhibits in "Works on Paper by the Members of Paperworkers Local" at the Georgine Clarke Alabama Artists Gallery, through Mar 30.
Claire McConaughy BFA '81 shows her group of drawings "Velvet Woods" at the Nurture Nature Center in Easton, PA, opening Jan 30.
Tom Megalis BFA '81 exhibits at Phone Gallery in Cleveland through the end of January. https://www.facebook.com/photo.php?
Lucia Nhamo MFA '15 published the "Slow Fashion Cookbook" highlighting sustainable fashion in the UK.
Rob Rogers MFA '84 was featured in a Washington Post article about the difference in drawing editorial cartoons for the Clinton impeachment versus the Trump impeachment.
The Office of Public Art hosts a tour of Ann Rosenthal's MFA '99 studio on Jan 31.
Abigail Satinsky BFA '03, along with co-curator Erina Duganne, received an NEA grant for their 2021 exhibition at Tufts University Art Galleries "Art for the Future: Artists Call and Central American Solidarity in the 1980s."
Sarah Stengle BFA '84 exhibited work at the Joint Mathematics Meeting in Denver, CO, Jan 15-18.
Char Stiles BCSA '18 was interviewed by Jennifer Nagle Myers about her work with slowdanger on "empathy machine."
Margery Thomas-Mueller BFA '66 has a solo exhibition titled "Rootless" at the AVA Gallery in Lebanon, NH through Feb 7.
H. Gene Thompson BFA '12 presents "The Rainbow Connection Project" during their residency at Sulfur Studios in Savannah, GA, through Feb 9.
Jen Urso BFA '96 was awarded an Ayatana "Infinitesimal" Arts Residency in Ottawa with support form the Arizona Commision on the Arts.
Teresa Westkaemper BFA '84 exhibits in "Explorations in Felt" at the Hunterdon Art Museum in Clinton, NJ, through Apr 19.