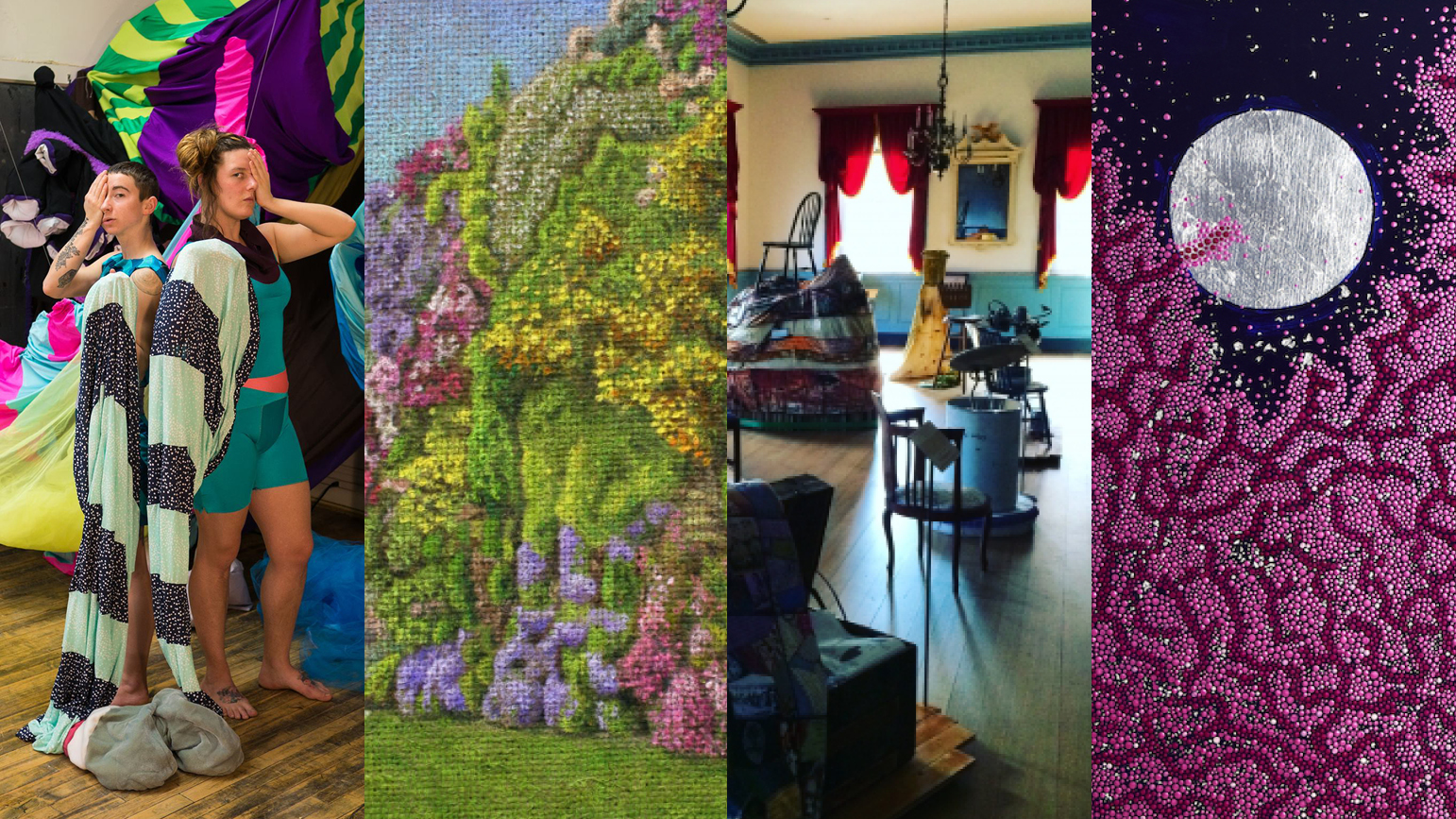 Welcome to the Weekly Alumni News Update! To have your news featured, please email schoolofartnews@cmu.edu with a brief description, link to more information, image, and your degree and class year. Or, add us to your newsletter list.
Lauren F. Adams' MFA '07 "Time & Place: Centennial of the Everyday," which she curated with Stewart Watson, was recognized by the Public Art Network (PAN) Year in Review as an outstanding public art project.
Mark Baugh-Sasaki BFA '04 has a two person exhibition with Leah Rosenberg resulting from his residency at Recology in San Francisco, opening Jan 25.
Jonathan Borofsky BFA '64 is part of a group exhibition at Paula Cooper Gallery in New York City, through Feb 9.
Jamie Earnest BFA '16 has a solo show titled "Thicker Than A Sticker" at Vulcan Materials Gallery in Birmingham, AL, opening Jan 24.
Carolina Loyola-Garcia MFA '00 curated "DanceFilm," a survey of contemporary dance for screen, at SPACE in Pittsburgh, through Mar 3.
Jennifer J. Lee BFA has a solo exhibition titled "Day Trip" at Klaus von Nichtssagend Gallery in New York City, through Feb 10.
Actress Melissa McCarthy was photographed in a Marc Jacobs coat that features a print designed by Tate Leone BFA '16, published in the Feb issue of InStyle.
Starting on Jan 24, Alex Lukas' MFA '18 video work will play on the 80-foot-tall marquee of the Boston Convention and Exhibition Center, as part of "Art on the Marquee," organized through Boston Cyberarts.
Lara Mann BFA '11 participates in a group exhibition at Woman Made Gallery in Chicago, through Feb 2.
Cat Mazza BFA '99 was awarded funds and support to complete a public art project as part of Now + There's Public Art Accelerator.
Nicole Repack BFA '93 was commissioned to paint a utility box mural in San Francisco's Mission District.
Alexandra Rubinstein BFA '10 was featured on Brut, a digital video platform.
Rob Southard MFA '11 is a recipient of an Artist Professional Development Grant given by the Great Meadows Foundation.
H. Gene Thompson BFA '12 with collaborator Ru Emmons will present a dance performance titled "Force Fields" at 937 Gallery on Jan 26.
Hyla Willis MFA '99 is featured in an Artspace article on Cyberfeminist internet art of the 1990s for her organization subRosa, which she co-founded with Faith Wilding in the STUDIO for Creative Inquiry while Wilding was a visiting faculty member at CMU.