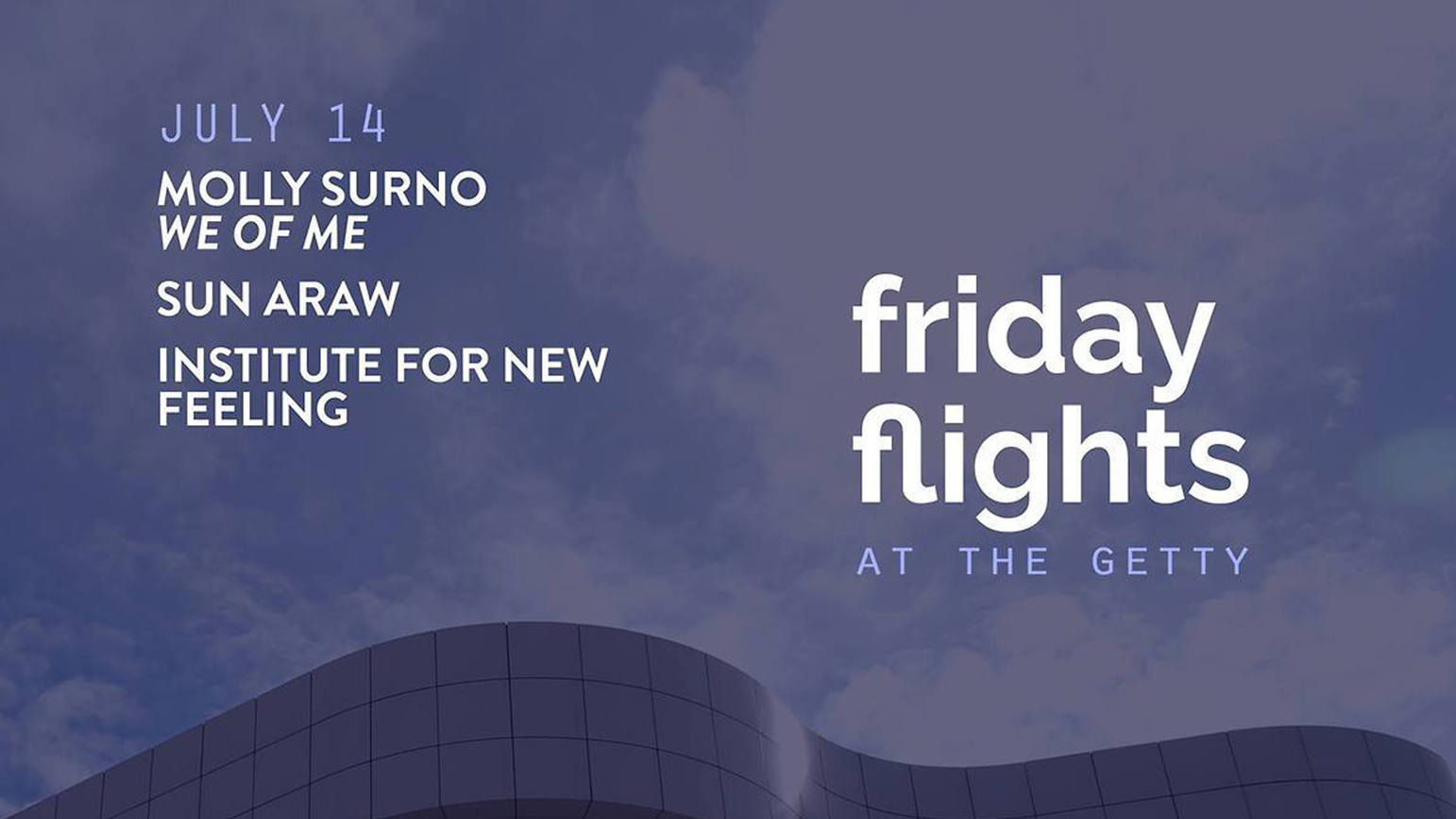 "Only in times of crisis are we accustomed to noticing many people watching the same synced content."
The Institute for New Feeling, comprised of MFA alum and Adjunct Professor Scott Andrew and MFA alums Agnes Bolt and Nina Sarnelle performed "Other Sky" as part of Friday Flight at the Getty Center.
50 performers carried iPads, iPhones, selfie sticks, and other devices while roaming around the Getty Center. They watched news alerts of an impending Los Angeles storm for the performance's three hour duration. It culminated in a rainstorm in front of the museum.
Friday Flights is a series of interdisciplinary happenings that brings together a range of Los Angeles-based artists to transform the Getty experience.