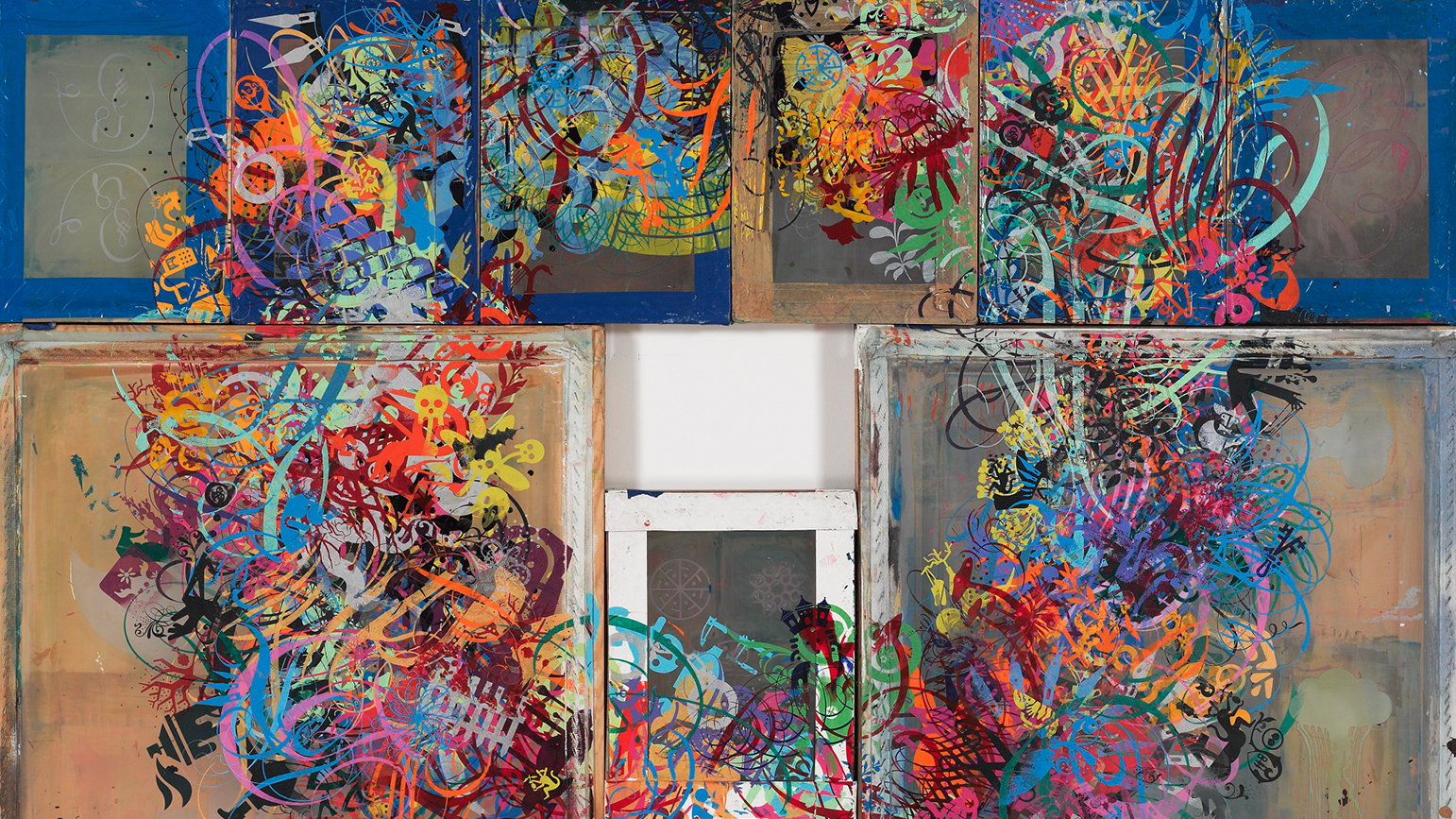 Opening November 11, "Ryan McGinness: Studio Views" consists of a large-scale installation based on his studio practice and a presentation of drawings and iconography created from artworks in the Museum's collection.
"Studio Views" provides a glimpse into McGinness' studio practice. The Main Gallery at Cranbrook Art Museum will consist of 35 new paintings that immerse the viewer inside a stylized panorama of the artist's studio. With a shared horizon of the studio floor, each painting depicts a scene of artworks and objects under construction; however, this visualization of process is in fact the final artwork. In the center of the gallery, McGinness has bolted together used silkscreens to create a physical maze for viewers to explore and discover a series of small sculptures. In an adjacent gallery, McGinness will present "Collection Views," a series of new icons inspired by art and design objects that the artist has selected from the museum's collection. The display will also include the artist's preparatory sketches created in the development of this new iconography.
The exhibitions coincide with the opening of "Wayfinding: An Art Installation + Skate Park" by Ryan McGinness and Tony Hawk. Located on the site of the future Monroe Blocks development, the area bounded by Randolph Street, Bates Street, Cadillac Square and Monroe Avenue in Detroit, "Wayfinding" opened to the public on Wednesday, August 16. The park is scheduled to remain open until Monroe Blocks construction begins, currently slated for January 2018. Wayfinding's functional and mobile design will allow it to move to another location in the city following the Monroe Blocks groundbreaking.