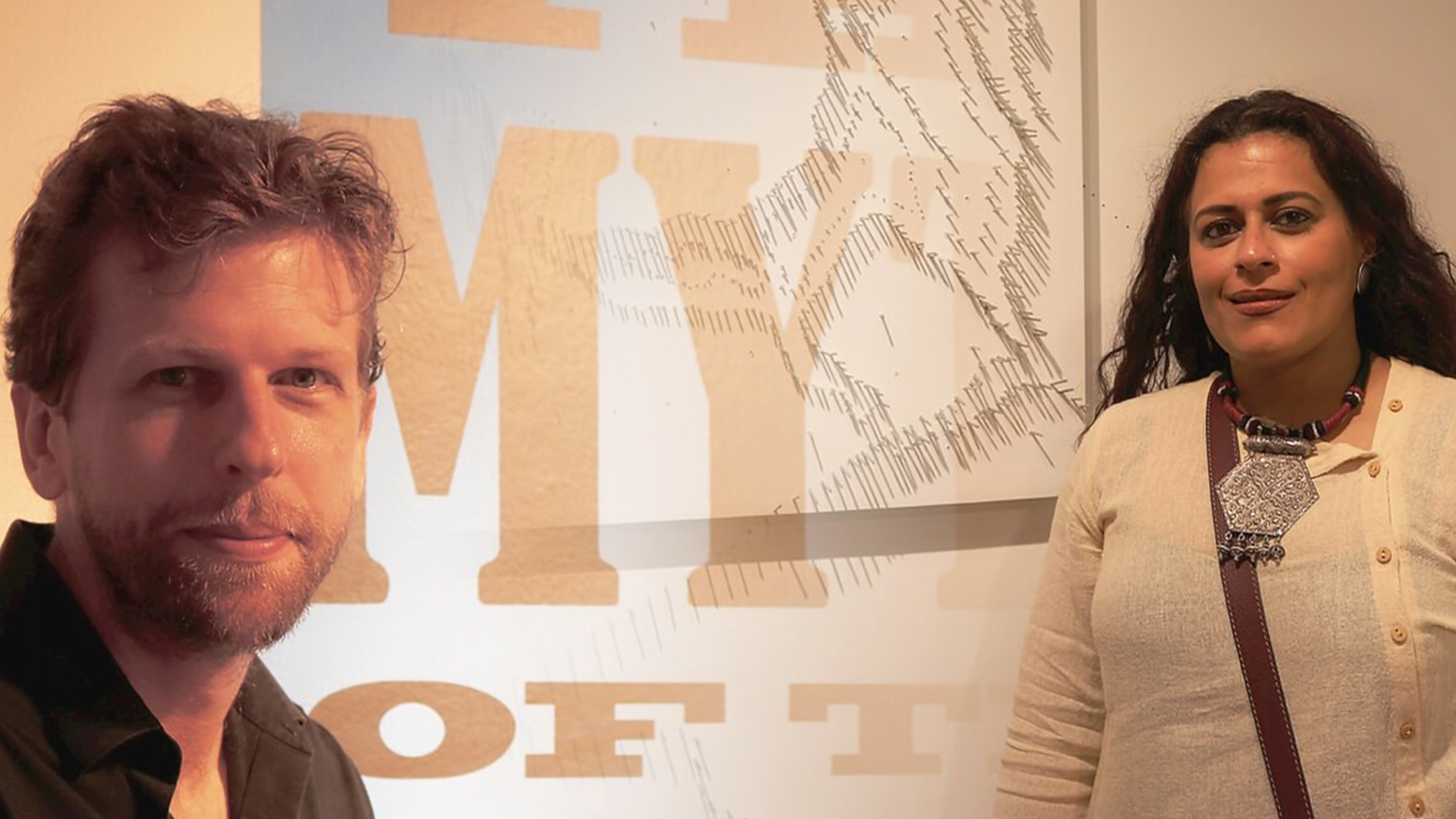 Richard Pell, Associate Professor of Art and alumni BFA '99, and alumna Sarika Goulatia BFA '06 have respectively been awarded the Pittsburgh Center for the Arts' Artist of the Year and Emerging Artist of the Year awards. Their solo exhibitions will be on view at the center August 19 through October 30, 2016.
As 2016 Artist of the Year, Pell's exhibition "The Myth of the Great Outright Extraordinary!" surveys the artist's practice at intersection of art, science and culture. "Above all I strive to be a storyteller," says Pell "I collect an artifact (an object, a recording, an idea) when I have a strong suspicion that it will one day tell me a story. The stories that an object can tell accumulate and change over time as the world around them changes. Some get better with age. Sometimes you lose the thread. The most interesting artifacts are the ones where the stories it tells are in conflict with one another. They exist in a state of exquisite ambiguity. Those are the ones you keep the longest, because they haven't finished talking."
Pell is the founder of the Center for PostNatural History, the world's only museum dedicated to living organisms that have been intentionally bred or engineered by humans. His works have been shown at art museums such as the Victoria & Albert Museum, MassMoCA, ZKM, and at Museums of Natural History. He is a Smithsonian Artist Research Fellow, a National Academy of Science KAVLI Fellow, and a founding member of the Institute for Applied Autonomy. Pell teaches a range of courses at CMU spanning Contextual Practice, Bio-Art, and Tactical Media.
As 2016 Emerging Artist of the Year, Goulatia's exhibition "Dressed with D.R.E.S.S." was inspired buy the artists' personal medical history. "The catalyst for Dressed with D.R.E.S.S. was my diagnosis of Drug Reaction with Eosinophilia and Systemic Symptoms. It is a response to my personal, physical, social, and emotional journey through a life-threatening allergic response to a prescribed medication, exploring physical discomfort through disruptive installations that engage the viewers on a visceral level."
Goulatia's labor-intensive, delicate, yet robust mixed-media installation encompass three-dimensional drawings, rendered through different materials, mediums, processes and approaches. "The configuration, spatial orientation and application of modified everyday objects activates the senses, emotions, and ideas to tell a story. The narratives within my work stem from personal experiences, broader ongoing social conflicts and the fragility of life," said Goulatia in her artist statement. She has lived and worked in Pittsburgh since graduating from CMU, and has exhibited at The Mattress Factory Museum, The Pittsburgh Center of Arts, The Westmoreland Museum of Art, Space Gallery, 709 Penn Galley, The Carrie Furnace, and CMU's Miller Gallery.