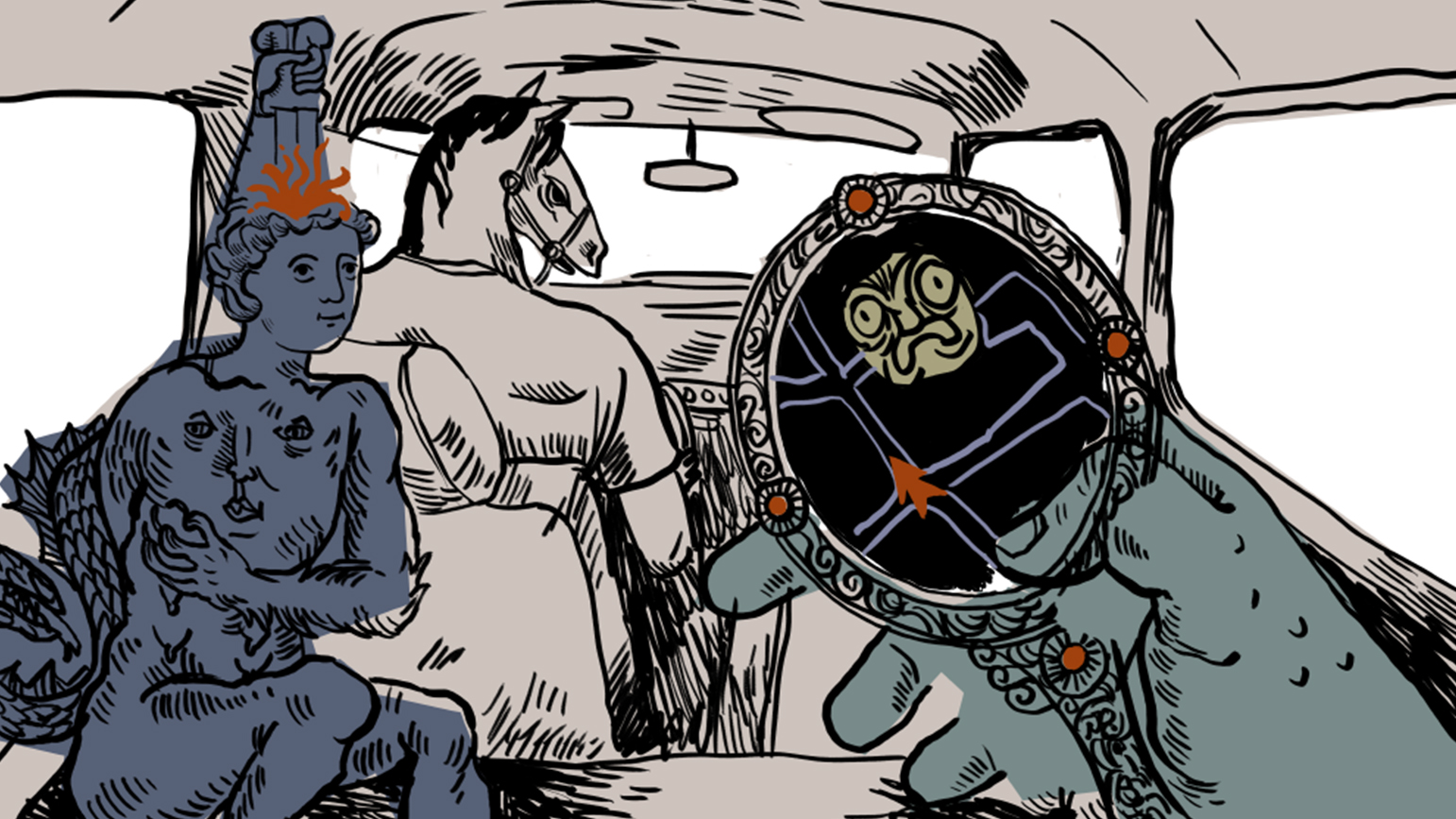 The 2017 UCLA Game Art Festival showcases the year's most cutting-edge videogames and interactive arts at the Hammer Museum on November 14. The festival features than 50 playable games, tournaments, machinima and more. Isla Hansen MFA '15 curated the event with Eddo Stern.
Professor Washko will present her recent work "The Game: The Game," which presents the practices of seduction coaches (aka pick-up artists, or PUAs) in the format of a dating simulator. In the game, these pick-up gurus attempt to seduce the player using techniques taken from PUA instructional materials. Notorious PUAs are disguised among in with individuals without "game", exposing the complexity of social behaviors around dating that women must navigate. Professor Washko adds layers of complexity to conversations around both pick-up culture and feminism; is practicing "game" inherently dishonest, or can it level the dating playing field for socially or physically disadvantaged men?
MFA Candidate Nick Crockett, in collaboration with Adeline Ducker, presents "Horse Game: A Friend You Can Ride On," an arcade game and performance designed for the UCLA Game Lab Arcade Backpack. Aided by a magic pocket mirror, players must guide their trusty and adorable pink steed, portrayed by game designer Nick Crockett, through both in-game city streets and the real-life Hammer Museum courtyard. Turn miles into money by picking up animal-corpse-beings and shepherding them to their destinations in your taxi.