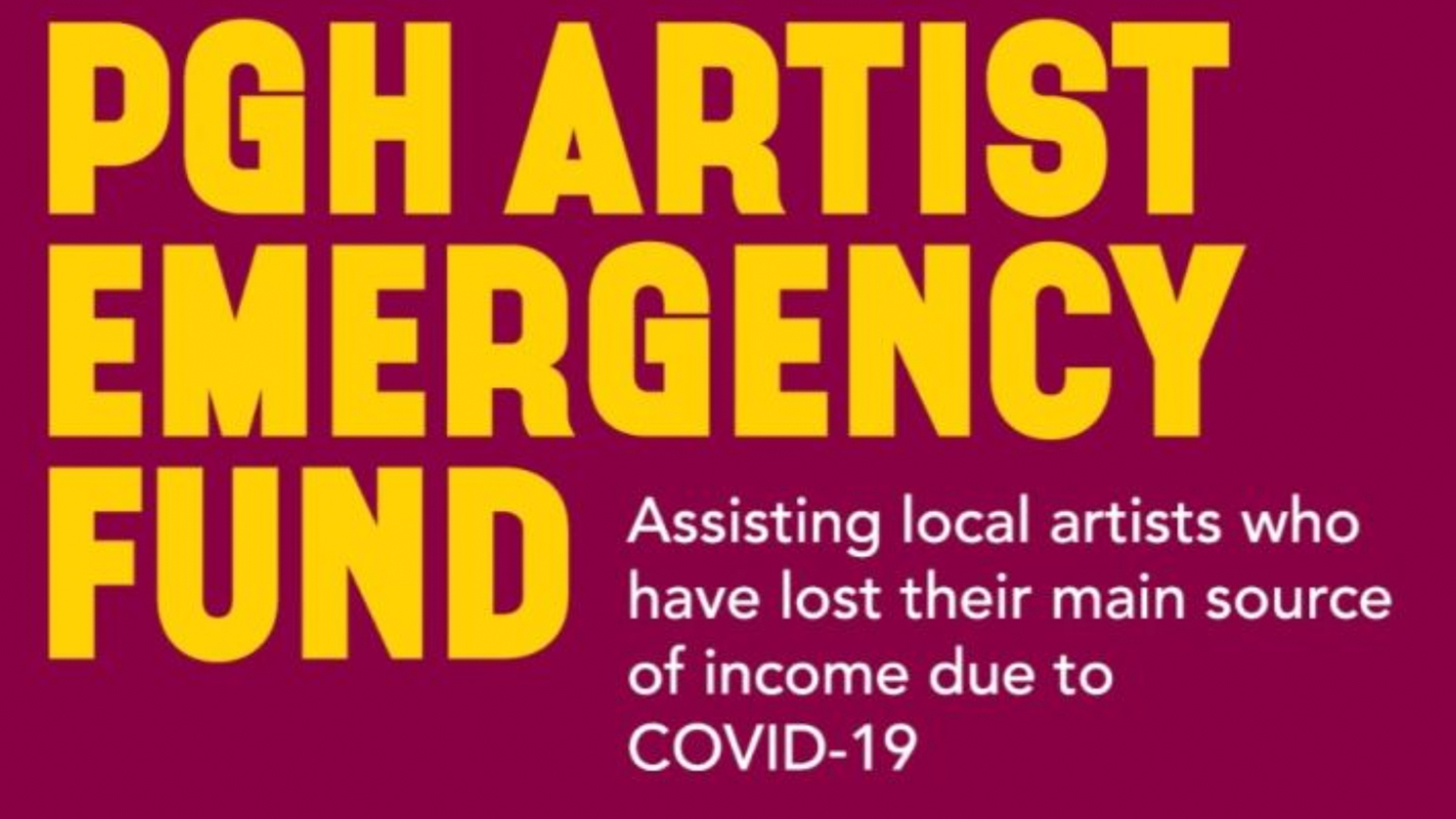 A GoFundMe campaign to provide emergency funds to Pittsburgh-area artists and arts workers has raised $20,000 in just ten days. The fundraiser, co-organized by alum Julie Mallis (BHA '12) along with Joshua Niko Orange, Alex Neal, Sarah Huny Young, Clark Price, and Aaron Clark, seeks to help those who gigs and tours have been cancelled and those whose jobs in the nightlife and events industry have disappeared overnight.
"A lot of us artists immediately felt the impact of COVID-19, because our events and performances were some of the first jobs and gigs to cancel on us," said Julie Mallis. "For some of us, we have lost our entire foreseeable income and all jobs and gigs for seasons to come."
So far, 403 people have donated $20,000 to the fundraiser, and it has been shared around 3,400 times. But the need currently far outstrips donations. According to Mallis, the fundraiser has had 315 applications and is currently able to support around 115 people.
Mallis said they were surprised by both the level of support and the number of artists reaching out for help. "Not only are we floored by the support and overwhelming response of donations, we also received so many applications," they said.
To help administer the fund, Mallis and co-organizers partnered with the Greater Pittsburgh Arts Council who will provide administrative support for both collecting donations and administering funds. People can donate to the fundraiser here, and artists can apply to the emergency fund here.
"We are certainly ambitious in our fundraising goals and the need presented to us has solidified our action to raise more funds!" Mallis said. "We hope to support our creative community, many of whom were already living paycheck to paycheck and are less likely eligible to access unemployment from the government. We want people to know that so many people care for them and are looking out during this trying time. We hope this encourages folks who have steady income to support those who are at a total loss!"